THE NBA All-Star Game is more than anything else an annual recognition of the league's best and brightest - the best ballers of the planet assembled to showcase their wares for 48 minutes in one basketball court.
But joining this exclusive club does not guarantee everlasting success, as evidenced by some who could be described as the 'forgotten' All-Stars.
Some fall by the wayside due to injury or a combination of maladies. Others find themselves on the team in a season where they overachieve for a big payday and then coast once the contract has been signed. There are also those who unfortunately can't beat father time (which is impossible, by the way) and get replaced by younger, better teammates.
Here's a list of notable players, who for a brief moment in their careers, earned their place among the stars: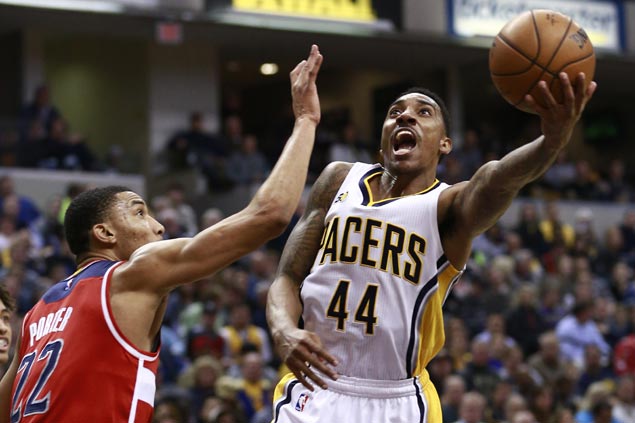 ADVERTISEMENT - CONTINUE READING BELOW ↓
In 2015, Jeff Teague was given the nod to represent the East after being one of the leaders of a surging Atlanta Hawks that would eventually reach the conference finals. With the rise of back-up guard Dennis Schroder, Teague saw his numbers drop and was eventually shipped to the Indiana Pacers where he now strives to regain his All-Star stature.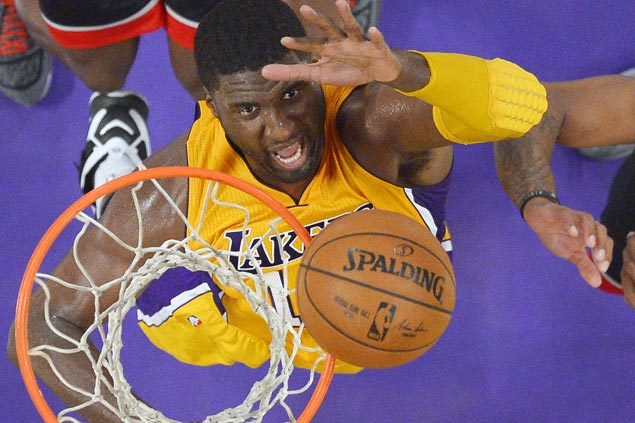 Now a shell of his former self, Roy Hibbert was once a feared defensive presence during his time in an Indiana Pacers uniform. Such tenacity earned the Defensive Player of the Year candidate a place as an All-Star reserve in 2012 and 2014. A slew of scoreless playoff games and a run-in with teammates soured Hibbert's stay in Indiana. The two-time All-Star then got traded to the Lakers where he recorded career lows in scoring, rebounding and blocks. Hibbert has since been mired in inconsistency and plagued with injuries, prompting the Charlotte Hornets to trade him to the Milwaukee Bucks last February 2.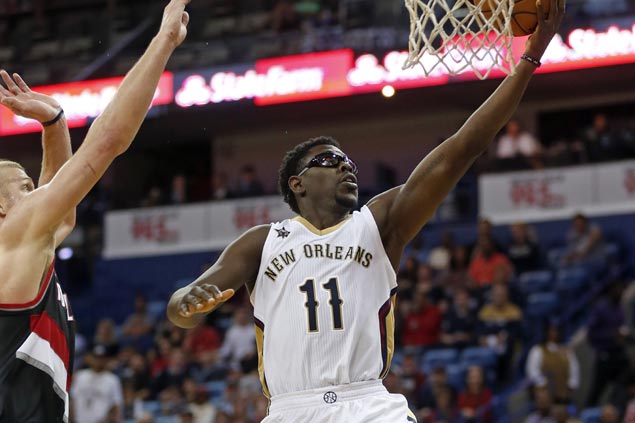 ADVERTISEMENT - CONTINUE READING BELOW ↓
Jrue Holiday was picked by coaches to the All-Star team in the 2013 season, when he had career highs in scoring and assists with the Philadelphia 76ers. He was traded to the New Orleans in the offseason and was seen as a perfect fit for promising big man Anthony Davis. But Holiday has had to battle through a variety of injuries, two of which were season-enders and the personal challenge of taking care of his pregnant wife who was diagnosed with a brain tumor.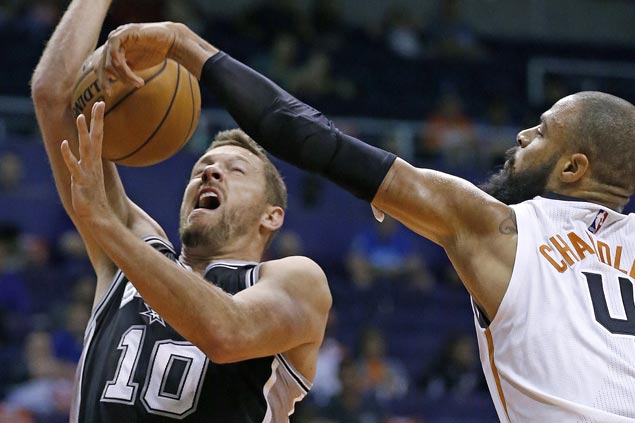 ADVERTISEMENT - CONTINUE READING BELOW ↓
Before Stephen Curry, Kevin Durant and the crazy success of the post-2014 Golden State Warriors, the Dubs were led by a certain David Lee. Using sheer hustle to overcome a lack of elite-level talent, the 6-9 forward impressed coaches who named him an All-Star in 2010 (when he was still with the New York Knicks to replace an injured Allen Iverson) and in 2013, the first Warrior since 1997 to be named an All-Star. Injuries took its toll on Lee, who was eventually replaced in the starting lineup by Draymond Green. His large salary later prompted the Warriors to trade him, but not after he managed to win a championship in 2015. Lee brought his gritty style of play to the Boston Celtics before ending up with the San Antonio Spurs.
ADVERTISEMENT - CONTINUE READING BELOW ↓
Before he became the banged-up player we know now, Gerald Wallace brought tons of energy in the offensive and defensive ends of the court. In 2010, "Crash" became the first and only member of the Charlotte Bobcats (before they were renamed the Hornets) to be named an All-Star. It was the pinnacle of a career that later saw a continuous drop in his production and stops in four different teams.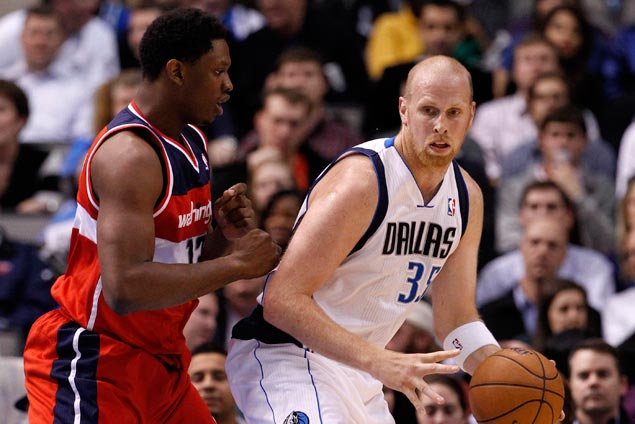 ADVERTISEMENT - CONTINUE READING BELOW ↓
Averaging 18 points and nine rebounds per game in 2010, Chris Kaman had an All-Star season as the starting center of the Los Angeles Clippers and consequently was named as a reserve to the Western Conference squad. He was part of a trade to the Hornets for Chris Paul. Kaman was not considered a part of a New Orleans team looking to go younger. The German-American would later bounce around and would play for three teams in four years. The 34-year old center sat out the entire 2016-17 season after the death of his father but is considering an NBA comeback.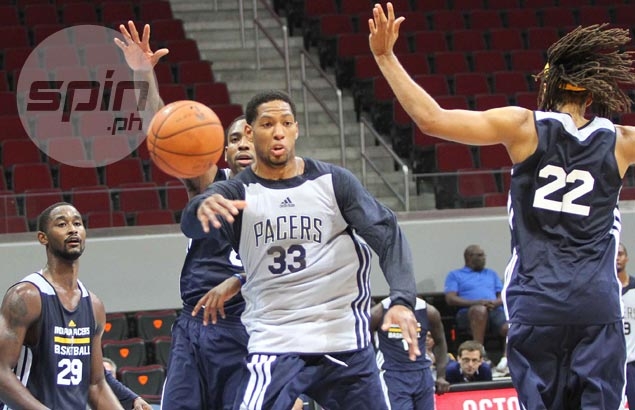 ADVERTISEMENT - CONTINUE READING BELOW ↓
Before Paul George, there was Danny Granger. An All-Star in 2009, Granger had a promising career with the Indiana Pacers and was named the NBA's Most Improved Player after the season. A proven scorer in his nine years in Indy, Granger suffered significant injuries and a diminished role after his All-Star appearance. The forward was later upset when the Pacers unceremoniously traded him to the Sixers before the trade deadline. His contract was later bought out and he found himself seeing action with the Clippers and the Miami Heat. The 33-year old Granger is now a TV analyst.
A sweet shooting big man from Turkey, Mehmet Okur was a starter for the Utah Jazz when he and Ray Allen were named as replacements for Iverson and Steve Nash for the 2009 All-Star Game. He was the first Turkish player to be named to the ASG. He would retire three years later, citing injuries. He is now a player development coach for the Phoenix Suns.
ADVERTISEMENT - CONTINUE READING BELOW ↓
There are more:
* In his NBA career that spanned 12 years, center Jamaal Magloire parlayed a contract year by averaging 13.6 points and 10.3 rebounds in the 2003-04 season. The second Canadian after Steve Nash to play in the All-Star Game had an impressive performance: in 21 minutes he scored 19 points and grabbed eight rebounds for the East squad. The seasons that would follow would soon see Magloire underperform even as a bench player.
* Playing for six teams in his 16-year NBA career, Brad Miller would find the most success with the Sacramento Kings both financially and professionally. A non-traditional center with good passing ability and an outside touch, Miller was an All-Star in back-to-back years (2003 with Indiana, 2004 with the Kings). He and Detroit center Ben Wallace would become the first undrafted players to be voted as All-Stars.
* In 2002, Wally Szczerbiak was a coaches' selection to the Western Conference team. His third year would be 'Wally World's' best as a pro and the only time he would be named to an All-Star selection. Known for his perimeter shooting, Szczerbiak had an NBA career that lasted 12 seasons. Recurring knee and ankle injuries slowed him down and eventually led him calling it quits in 2009.
ADVERTISEMENT - CONTINUE READING BELOW ↓