CHICAGO - Five inches and 35 pounds.
Those were the obstacles Jamal Murray faced when the 6-foot 4, 215-pound Denver Nuggets star was guarded exclusively by LeBron James in the final 5:21 of Game 4 of the Western Conference Finals.
Not exactly a fair fight. It was like a mischievous fourth-grader being accosted by a burly town police chief with a short temper and a big gun.
Obviously, the defensive switch helped but to say that LeBron shut down Murray and that it resulted in the Lakers' 114-108 Game 4 win is an exaggeration.
Look, by the time LeBron took on the assignment, Murray had already shot 18 field goals and eight free throws while spending an exhausting 40 minutes hustling all over the Advent Health Center floor in Orlando.
Tired and ripe for the picking, anybody from the Lakers coaching staff could have guarded Murray at that point and limit him to 0-for-2 from the field.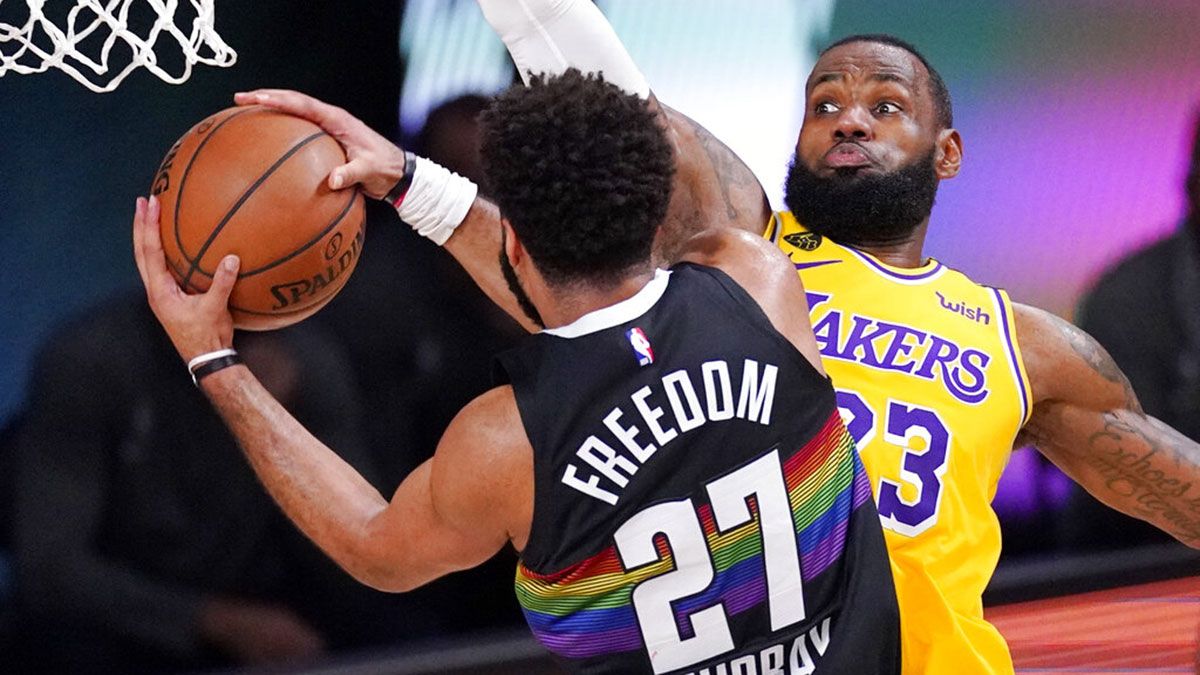 ADVERTISEMENT - CONTINUE READING BELOW ↓
So yeah, tone down the volume on those hallelujahs. James is still great at age 35 but he didn't really crack the Jamal Murray safe. The King simply walked right through a weakened, vulnerable asset.
The Nuggets lost Game 4 and fell 3-1 in the best of-seven series for a myriad of reasons.
They got outrebounded 41-31 and surrendered 12 offensive boards. They also allowed the Lakers 25 second-chance points while getting pummeled to the ground with fastbreak points, 17-9.
And when AD and LeBron pelt you with a combined 60 points on top of that ugly pile of miscues, you can forget about it.
Murray was terrific, almost a game-saver again with 32 points and eight assists, but his star partner, Nikola Jokic, had more fouls (5) than assists (4) and couldn't find his rhythm.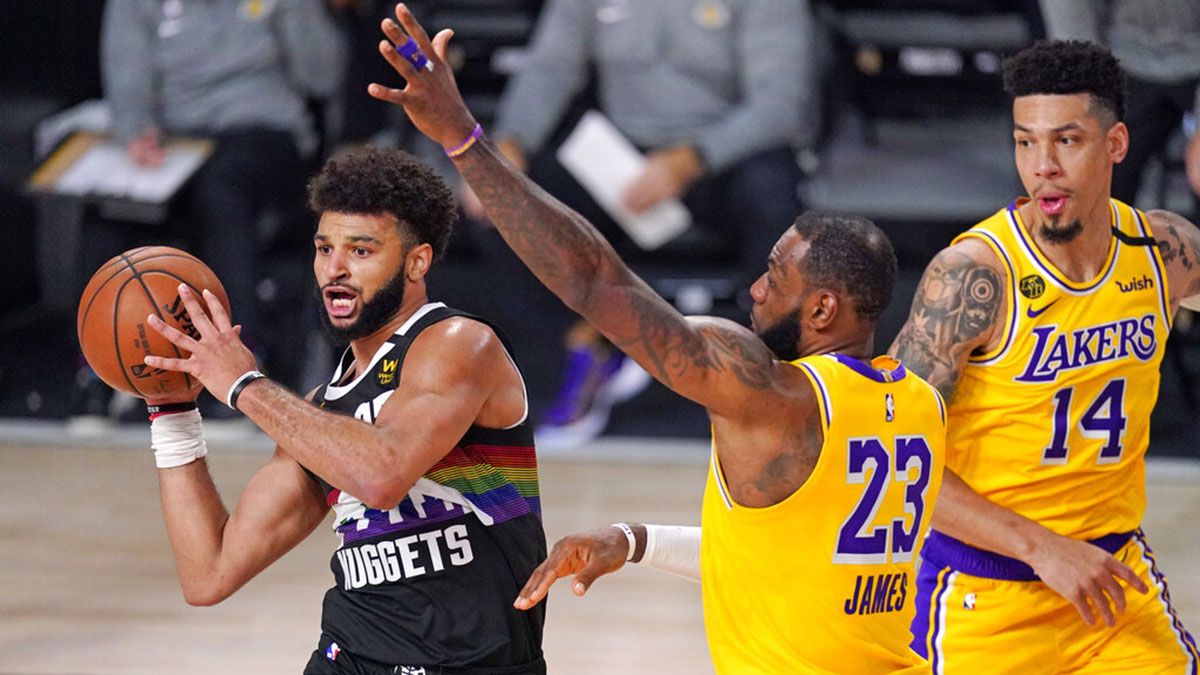 Still, LeBron deserves credit for demanding to guard Murray, a tall task that requires energy and effort chasing someone 12 years younger. It also requires a healthy dose of strength and patience to navigate the multitude of screens the Nuggets use to shield Murray with.
Those of us who live here in Chicago have seen this movie before in the 2011 East Finals. It's a nightmare for all Bulls fans.
At the peak of his powers when he was still a Miami Heat, LeBron James guarded 6-foot-2, 200-pound Derrick Rose in the fourth quarters of Game 4 and 5 of that series and he held D-Rose to just 1-of-15 from the field, per The Undefeated.
So why didn't LeBron take on Murray in the previous games?
Because shadowing Murray would take so much of his stamina to be effective on the offensive end where he is the catalyst of the Lakers' attack. He is, after all, in his 17th magnificent season with 48,551 minutes on those weary knees.
But in limited spurts, hell yeah. The King can contain anybody. Anyone.
So Murray better be ready in Game 5.
BLOW ME. There was once a time when accepting the fate of an unkind whistle was simply part of the game. Referees are human, susceptible to mistakes so we used to just sleep over the angst and wake up ready for another game to cheer on.
The Nuggets-Lakers series hasn't been perfectly officiated. Nothing is.
ADVERTISEMENT - CONTINUE READING BELOW ↓
The only difference is that both sides are hissing and the annoying noise is drowning out some of the highlights of a beautifully played showdown between two powerhouses.
The Nuggets started it by complaining that the Lakers shot 16 free throws in the second quarter of Game 1.
And when LeBron took only two free throws in Game 3, Lakers head coach Frank Vogel admitted that he sent video clips to the NBA showing some plays where they thought a foul was made but never whistled.
In the aftermath of a Game 4 defeat, Nuggets head coach Mike Malone told The Denver Post that he intends to use "the propel channels" to address the officiating.
I wish they'd just play ball and leave the crying to more appropriate occasions.
The drama section on Netflix would require the precipitation of liquid sadness. But we don't need angry tears in the NBA playoffs.