CHICAGO - The last time the Houston Rockets lost a game, Senator Manny Pacquiao was still 38 years old while Chito Narvasa, facing a storm of calamitous proportions, had not yet resigned his post as PBA commissioner.
It's only been 36 days since but in a league where teams play every other night on average, a month and six days can seem like a lifetime.
After bowing to the Toronto Raptors, 129-113, at the Toyota Center in Houston last November 14, the Rockets have put together 14 straight wins to seize the best record in the NBA.
And here's the scary part. During this 14-game rampage, the Rockets peppered the scoreboard with 1,675 points against the opposition's 1,447 for a winning margin of 16.2 points per rout.
They crushed the Nuggets by 30, eclipsed the Suns by 26, declawed the Grizzlies by 22 and outraced the Pacers by 21.
The Rockets have six more games left this month, and with the powerhouse Boston Celtics posing as the only imminent threat in the schedule, Houston could realistically welcome the New Year with a 20-game streak.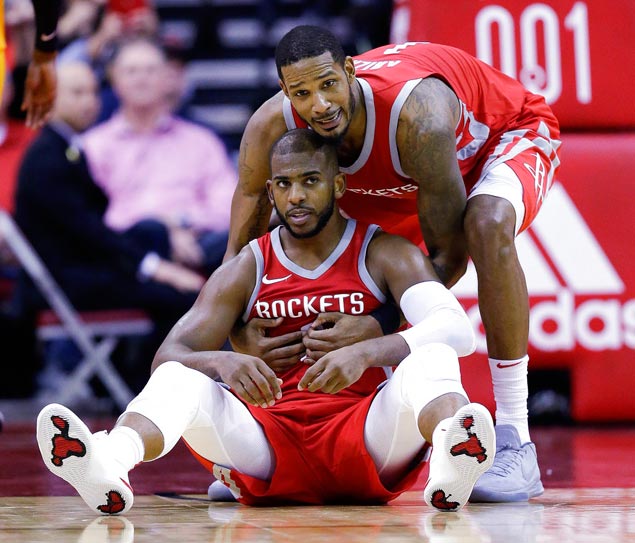 Offense, the sheer abundance of it, is the primary reason why the Rockets are 25-4.
Behind 15.3 made triples per game, they average 115.3 points per outing. They shoot 47.1 percent from the field and convert 79.8 percent of their free throws, which amount to 25.6 a game.
The Rockets have more shooters than a gun range. They don't just possess power. They have the entire grid.
James Harden leads the charge with 31.3 points per game while Chris Paul runs the offense smoothly with 9.3 assists per while chipping in 17.7 points. Eric Gordon turns in 19 while veterans Trevor Ariza and Ryan Anderson combine for 22.6 points a game.
Anchored by a young lion named Clint Capela, a 6-foot-10, 240-pound center who scores 14 and grabs 11.3 rebounds per, the Rockets defense is sixth best in the NBA.
NOT A HATER, JUST A NON-BELIEVER. In spite of all their swagger, I still don't think the Rockets will launch where it matters the most - the playoffs.
I say that not because I drank a tall glass of Haterade this morning. I say that because the Rockets' main attractions - Harden and Paul - have a history of flopping in the post-season box office.
In his 12 years in the NBA, Paul has appeared in 76 playoffs games. But he has never made it to the Conference Finals.
In his biggest game as a franchise player, when Houston faced elimination against the vaunted San Antonio Spurs in Game 6 of last May's Western Conference semifinals, Harden choked.
He scored only 10 points on 2-for-11 shooting. He fouled out and turned the ball over six times. And the Rockets lost by 39 points. Way to go for a player who still has $181.2 million of guaranteed money left on his contract.
Paul and Harden are really, really good ballers. But they don't seem to have the mental agility necessary to withstand adversity during a sustained championship march.
I could be wrong. Hell, I am always wrong.
Maybe Paul and Harden will finally come through this upcoming playoffs and sweep the stains in their past that we thought would never go away. But a psychologist once said, "the best predictor of future behavior is past behavior."
And this is why the Golden State Warriors still sleep like a baby every night.