CHICAGO - Entering the 2019-20 NBA season, the forecast on the Chicago Bulls' campaign was gloomy.
Heart ache with a chance of tears.
FiveThirtyEight gave the Bulls a slender 39 percent chance to make the playoffs, while Bleacher Report pegged them to finish the 82-game carousel at 36-46 for 23rd overall in the 30-team standings.
"I expect there to be moments where we struggle. I expect there to be moments when we play well. What I want us to do is get better every game," head coach Jim Boylen, a 54-year old basketball lifer, told The Chicago Tribune last week.
Early into the long season, Boylen's words proved prophetic.
The Bulls, who own the 25th highest payroll at $117 million, are struggling. They have played well in spurts, but the "getting better" part is still in progress. Which adds everything up to a 1-3 start, a replica of last season's showing after four games.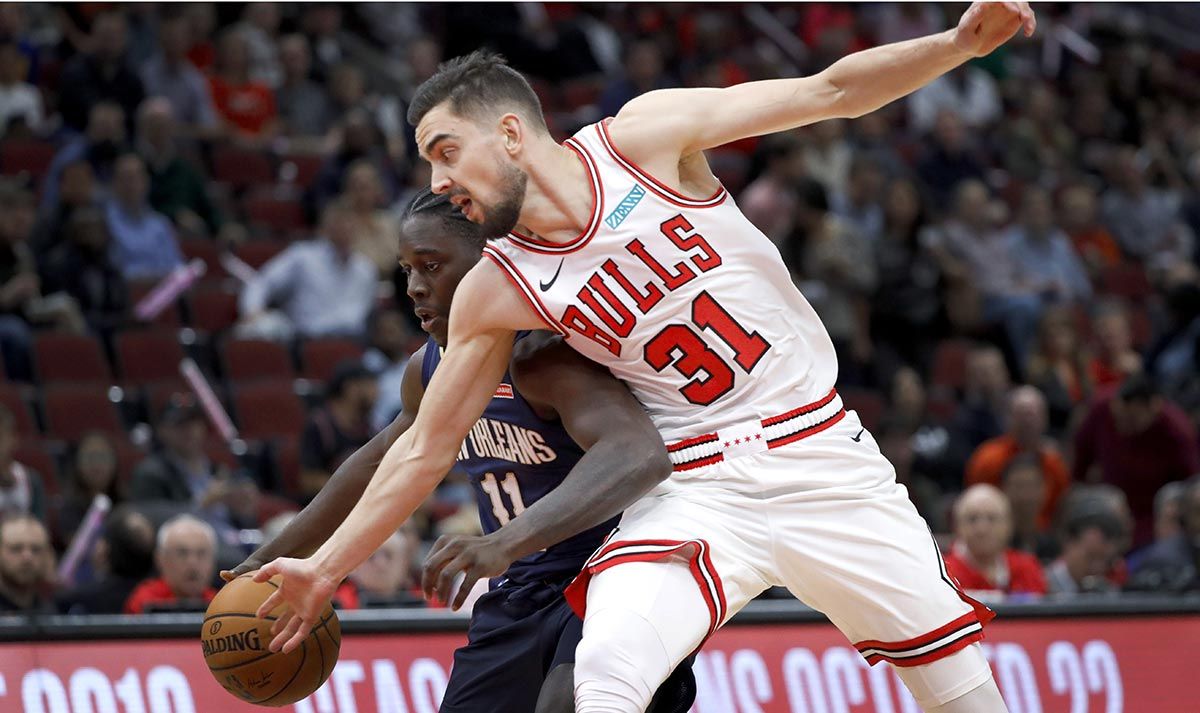 Continue reading below ↓
Recommended Videos
Although It's unhealthy for a team to dwell on a loss when games are played almost every other night, today's stunning collapse in New York will linger with the Bulls for a while.
Up 98-90 with 3:33 left to play, the Bulls didn't score the rest of the way and allowed the previously winless Knicks to slither out of the Madison Square Garden with a 105-98 steal.
The disturbing part was being outrebounded, 63-38.
Coach Boylen is such a fierce motivator he can make a statue move. This must have been hard for him to ingest, to watch his boys getting destroyed in the second most important aspect of the game, where effort is the main criteria.
Despite the stumble, the early signs are encouraging.
Through four games, the Bulls are 24th in the league in scoring with 104.2 points per, up slightly from last season's rank of 27. Their defensive rating (110.2) also showed a quantum leap of progression. From 29th last season to 15 this year so far.
Although Chicago has veterans such 31-year old Thaddeus Young and a pair of 27-year old cogs in Tomas Satoransky and Christiano Felicio, the Bulls average age is only 24. Rookie sensation Coby White is just 19 and reeking with baby milk in his breath.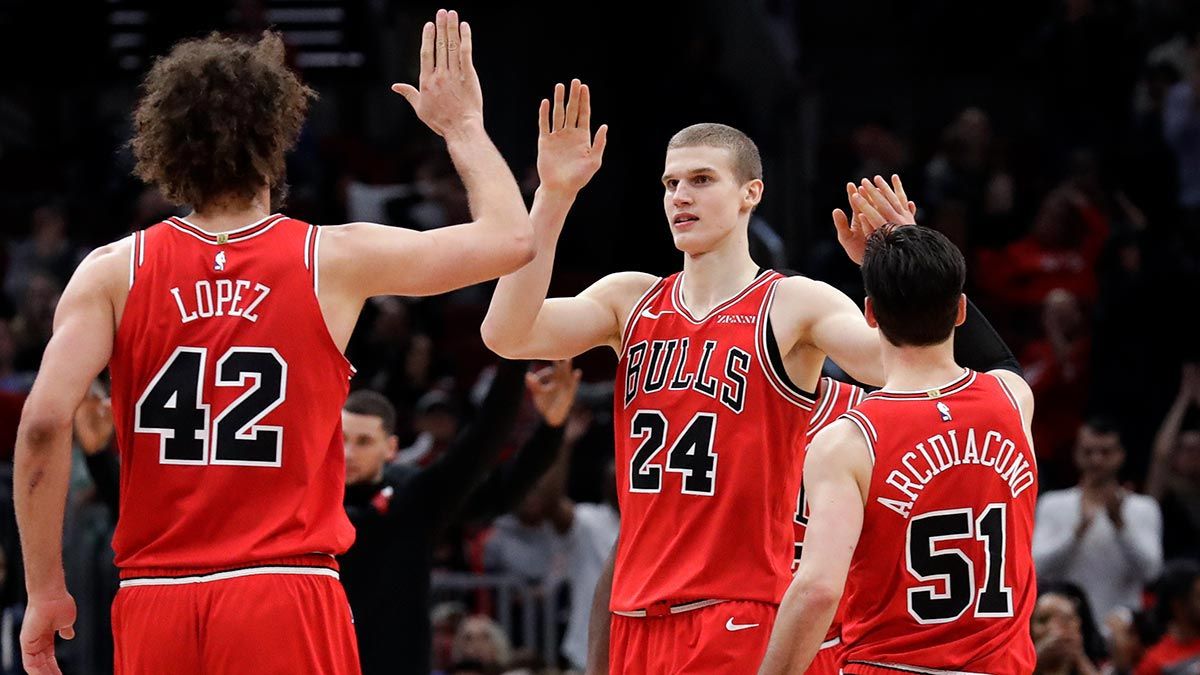 INEXPERIENCE OFTEN PREYS ON THE YOUTH. Hence the scoring droughts and defensive lapses, But these are nothing more then ephemeral blunders that will disappear with the passing of time and more games played.
For now, the hope is that Zach LaVine, Lauri Markkanen and Wendell Carter - who average a combined 51.9 points, 23.8 rebounds and 7 assists per game - can carry the bulk of the offensive load through April.
Most importantly, the Bulls need to stay healthy.
Last season, Bulls players missed a total of 290 games to injuries, which is ironic considering their practice facility next door to the United Center is named after a chain of area hospitals, Advocate Health.
LaVine, Markannen and Kris Dunn alone missed a combined 106 games, according to BasketballReference.com. With the trio in and out of the lineup, the team's growth, chemistry, and continuity all went askew.
Using last season's standings as a barometer, 41 wins is enough to earn a playoffs berth in the East. This means the Bulls must win at least 19 more win than they recorded in 2018-19.
Is this doable?
Maybe. A big maybe.
Boylen is a fiery, emotional man who sets high standards and demands maximum results. He's not guaranteeing anything, but if you take his blood pressure right now it would probably look like a calm 119 over 79 and optimistic.
As long as LaVine is flying. Markkanen is balling, and coach Boylen is barking, these Bulls have a shot.