CHICAGO - On February 24, 2012 Derrick Rose signed a 14-year deal with adidas worth $185 million, a heavily incentivized contract that paid up to $12 million in annual retainers, $6.25 million in royalties and $4.8 million in appearance fees yearly.
Sixty-four days later, the reigning MVP and the youngest to ever win the award at 22, tore his ACL followed by a meniscus injury plus a slew of other hurts that overturned his career.
In November 2017, five knee surgeries and an eye socket fracture later, Rose, whose career had since bounced from Chicago to New York to Cleveland, took a leave of absence from the Cavaliers and was reportedly considering retirement.
He returned, but not because there were a lot of years and money left with adidas, some $80 million according to Sports Illustrated.
"I'm in love with the game. I'm too far in to just walk away," he told The Undefeated.
"I don't care about the fu...ing money," said Rose, who has already banked $121.4 million in NBA salaries. The kid just wanted to play.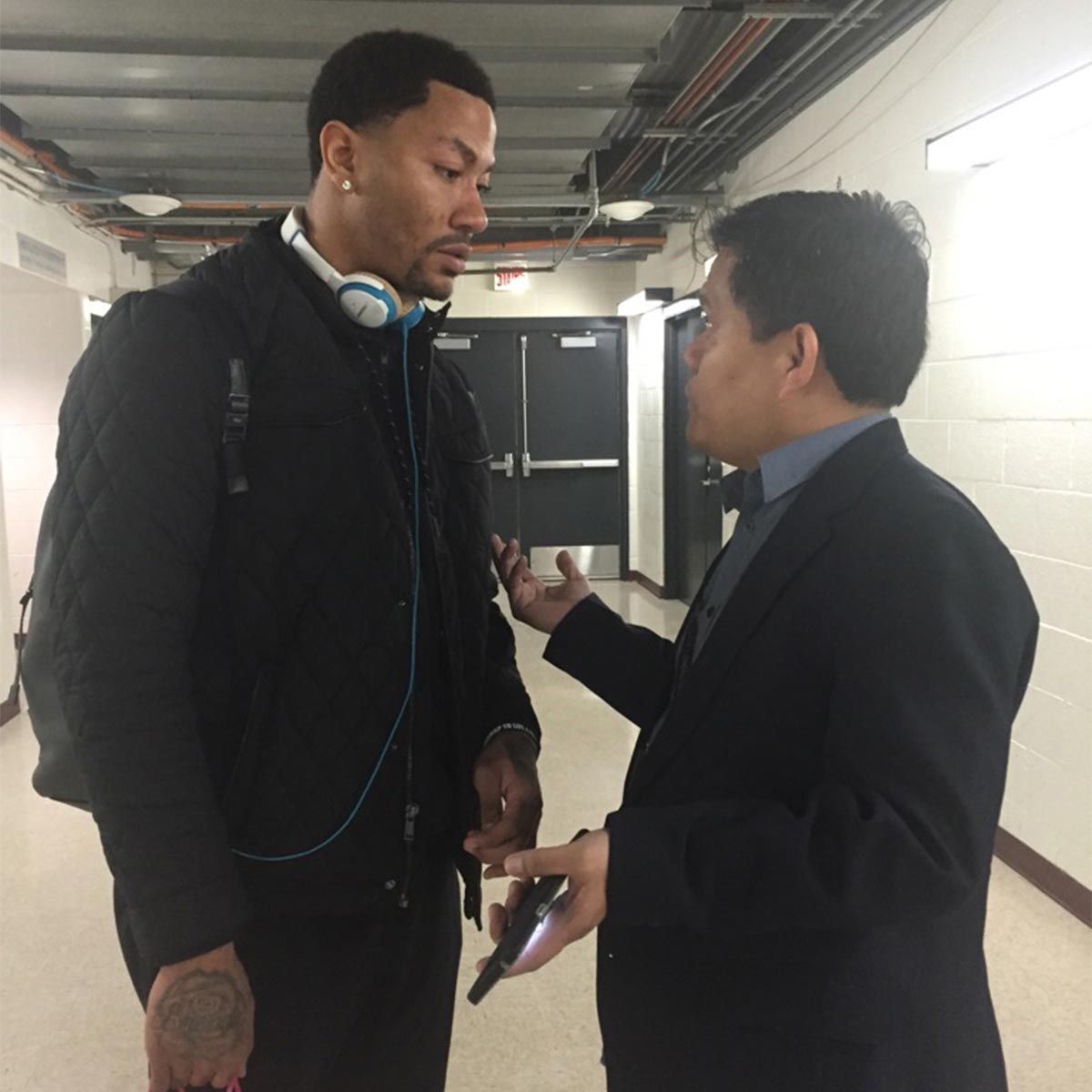 Continue reading below ↓
Recommended Videos
But while his heart continued to bleed with so much passion for hoops, his other body parts kept holding him back.
The Cavs eventually gave up on the 6-foot-3 point guard and traded the 2009 Rookie of the Year to Utah where he was waived last February. He was away from the league for over a month when Minnesota inked him for the remainder of the 2017-18 season.
He played nine games for the Timberwolves, pocketed $290,951 and signed a $2.1 million deal to return this season.
Tucked as a reserve and almost forgotten, Rose seared himself back into our consciousness on Wednesday night (Thursday, Manila time) by scoring a career-high 50 points to lead a decimated Timberwolves past the Utah Jazz, 128-125.
Choking back tears, Rose told Fox Sports "I worked my ass off, man."
To appreciate the depth of this feel-good story is to understand the path the 30-year old has taken.
Drafted by the Bulls as the No. 1 pick in 2008, he was celebrated as the hometown hero who would recapture the glory years of the Jordan era.
He arrived amid love and confetti. He left in a trail of pariah dust.
MISFORTUNE just wouldn't give him a break. Multiple changes in scenery refused to alter the picture. He was just hurt too often to rekindle the flame. From elite he quickly became obsolete.
But as Rachel Patton alluded to in The Fight Song, "I might have only one match but I can make an explosion."
Rose found that match today and used it as a shining moment in a career that had seen too many dark days.
While the 50-point rampage is a neat feather in Rose's cap, it's also a huge triumph for his team. With the way each and every Timberwolf hugged and rejoiced inside the locker room, it showed how Rose can unite them as fiercely as a disgruntled Jimmy Butler has divided them.
Not that he cares, but this was also a small victory for head coach Tom Thibodeau, who gave Rose a chance nobody else would. The joke on Thibs is that he would employ any former Bull circa 2011. He now has the last laugh and the last laugh is always the best.
Adidas must be feeling pretty, too. Throughout the turmoil that had visited Rose's life, the apparel giant stood by its man. It's moments like this that make all the the doubts and fears worth enduring.
On a personal note, my son, a huge fan whom Derrick was kind enough to meet privately at the United Center three years ago, was ecstatic beyond words, pushed on the verge of tears.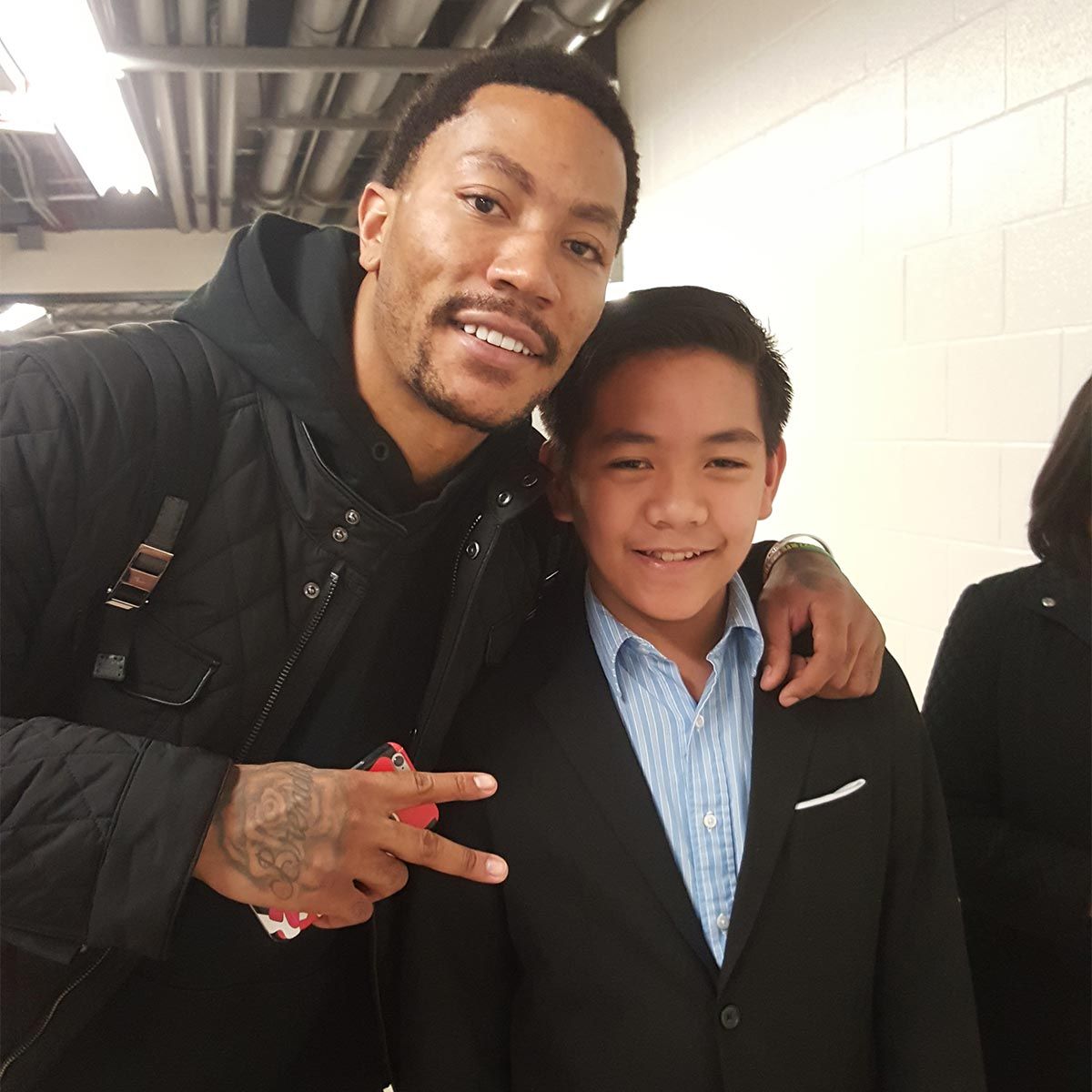 "Dad!!! dad!! D-Rose just scored 50," his joyous screams shattering the stillness of a moonless Halloween Night.
When his body betrayed him, Rose could have just surrendered and moved on. The fast breaks could have easily been detoured toward the buffet table where he would serve himself steaks instead of dishing assists on the hardcourt.
But he wouldn't give up. He wouldn't stop trying. So there he was at the Target Center reaping the fruits of his hard work and perseverance.
MVP no more, Derrick Rose has just become the NBA's MIP.
Most Inspiring Player.