CHICAGO - Russell Westbrook is only 31 years and 300 days old, but he is fading faster than a pair of well-worn jeans.
Through two games in the ongoing Rockets-Lakers series, the former Thunder is shooting only 14 of 39 from the field and 2-of-12 from 3-point range. He has also missed five of nine free throws.
But here's the stat that gives Rockets fans the ulcers.
Crusty, rusty Russ has 12 turnovers against only 10 assists. And with a $38.1 million salary this season, Westbrook is what accountants call a poor return of investment.
"Right now, I'm just running around. I've got to look at film and figure out how to be effective," Westbrook told The Houston Chronicle after putting up a Game 2 horror show in which he missed 11 of 15 shots and turned the ball over seven times.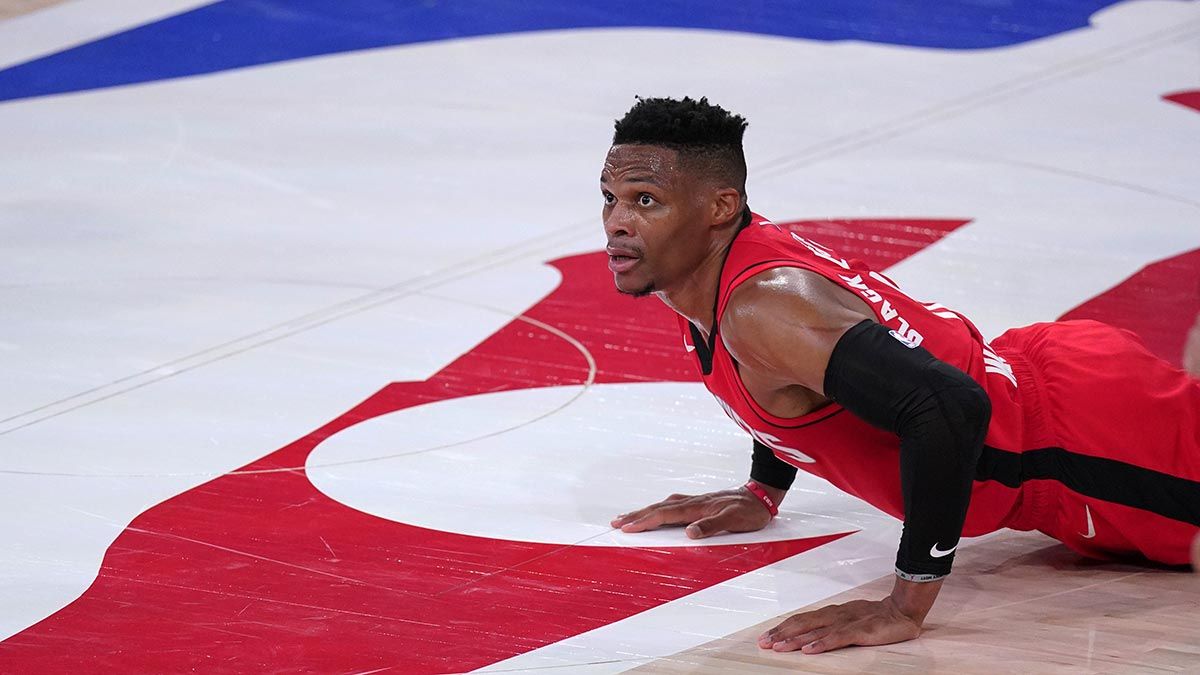 Continue reading below ↓
Recommended Videos
In fairness to Russ, he is a COVID-19 survivor and he had just recovered from a quad injury that made him miss four of Houston's eight seeding games as well as four games in the Rockets-Thunder series.
But like a boxer who would never quit even if he keeps hitting the other guy's fists with his face, Westbrook will keep charging hard and unknowingly hurt his team.
This is where Rockets head coach Mike D'Antoni needs to step in and put someone else who can contribute while Westbrook is going through a fog of mediocrity and self-doubt.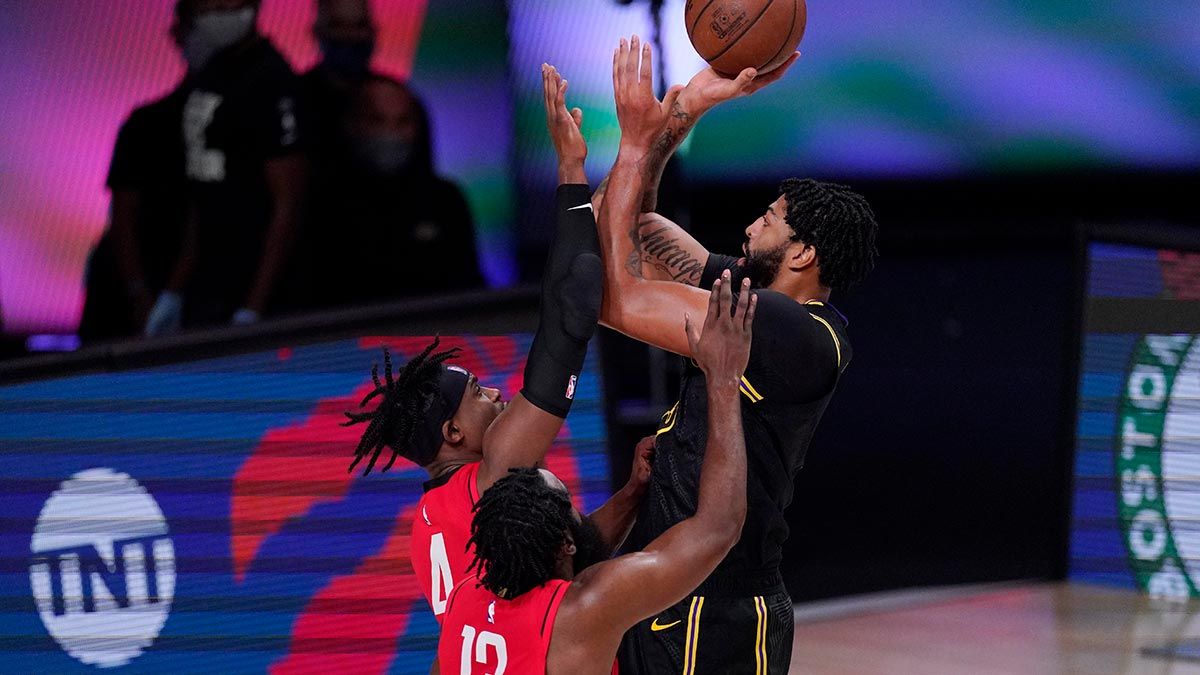 Benching a nine-time All-Star and former league MVP will be met with a lot of resistance and criticism but when a great player's personal struggles are infecting the overall health of the team, drastic, life-saving measures are needed.
Oftentimes, a great coach has to be a decisive politician. He must be willing to make the hard decisions that are right but not necessarily popular.
Look, I'm not saying Westbrook must be benched entirely. I'm just saying put a shorter leash on him.
When he goes 2-for-12 from 3, at what point do you tell him to take the ball to the hoops instead?
AND WHEN HE TURNS THE BALL OVER SEVEN TIMES WHEN DO YOU PRESS THE ALARM?
The Rockets lost Game 2 by eight, 117-109, and if you take away the 14 points the Lakers outscored Houston when Westbrook was on the floor, who knows?
Which puzzled me why D'Antonio, in the wake of Westbrook's slow but sure collapse, played Austin Rivers for just seven lousy minutes.
I know, Rivers was not exactly gushing in Game 2 with zero points on 0-for-2 shooting, but this kid is capable and he showed that in Game 1 where he had 10 points and three triples in 16 minutes of action.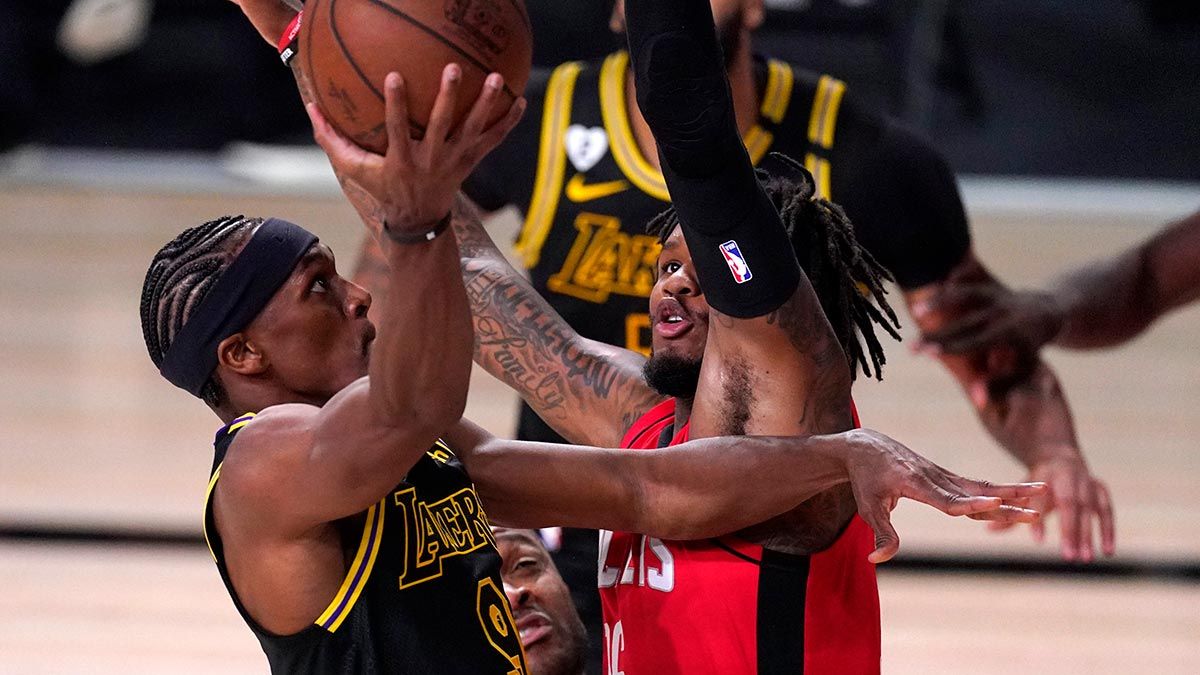 The Rockets made 10 more threes than L.A. in Game 2 but the Lakers won the fastbreak race, 20-6, and dominated the points scoring in the paint, 54-26.
Still, If the Rockets can continue to make 3s at a high rate they have more than just a puncher's chance to upset the top-seeded Lakers.
What Houston can't keep doing is watch Russ fade and let Rivers run dry.
SHUT THE FRONT DOOR. Dura lex, sed lex.
The law is harsh but it is the law.
But does it have to be unfairly harsh?
And that was the case at the U.S. Open when Novak Djokovic was defaulted for striking a line judge in the throat with a ball.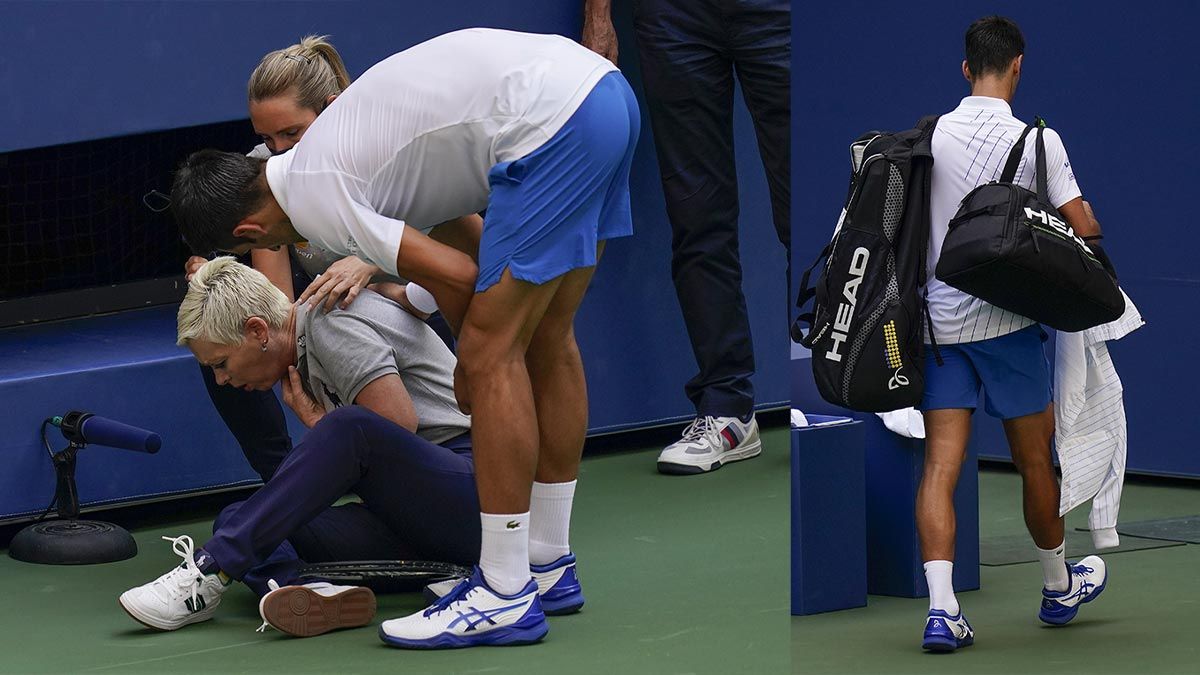 Whether or not he did it purposely is irrelevant. What was legislated here was the action not the intent.
I get it, the rules have to be applied. But those rules are archaic and need to be amended.
Passion and sports will always be intertwined and tennis should crack a window for those emotions to breathe. .
Fine the offender, forfeit a set but don't deny him of his quest for an 18th Grand Slam 18th title while robbing the fans the joy of watching the No. 1 player in the world.