CHICAGO - It's one of the most glamorous jobs in the United States, getting paid millions of dollars while performing under the bright lights of the third largest city and the third strongest media market in the country.
The hours are flexible. Travel is extensive - 26 cities including Toronto, Canada - but the amenities are world-class: charter planes and five-star hotel accommodations, all-expense paid.
Fashionably casual is the mandated work outfit. Sneakers with shorts and sleeveless shirts that are adorned with logos and matching colors. Head gear is optional.
But these traits are preferred - fast hands, nimble feet, quick decision-making skills and a consistently reliable jump shot that extends beyond 22 feet.
There are three candidates for the position, each capable and qualified to do the job.
So who will be the starting point guard for the Chicago Bulls in the upcoming 2019-20 NBA season?
"I think we're working this process," head coach Jim Boylen told The Chicago Sun-Times. "We're further along with that but I'm not ready to give up that up yet."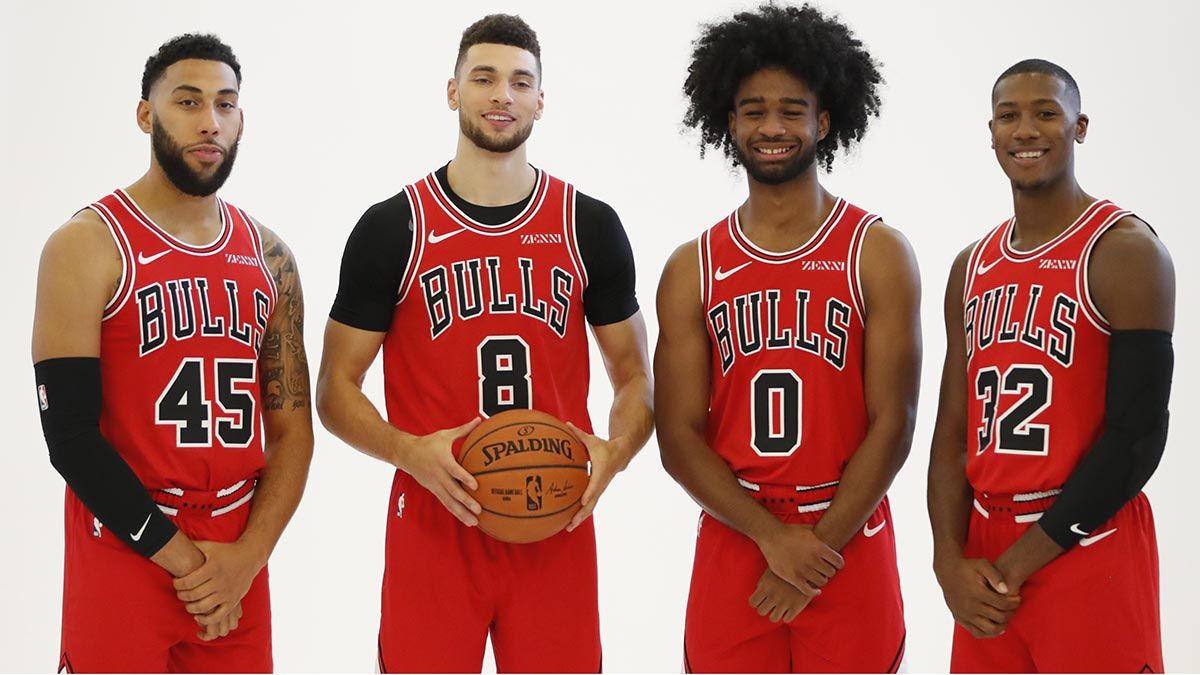 Continue reading below ↓
Recommended Videos
After beating the Toronto Raptors today, 105-91, to improve to 1-3 in the preseason standings, Boylen still hasn't officially named his handpicked court general.
But don't hold your breath. I think Tomas Satoransky, a newcomer, will get the nod over holdover Kris Dunn and newbie Coby White.
AND HERE'S WHY.
Dunn has been the Bulls point man the last two seasons. Unfortunately, he can't stay healthy and has missed 66 games in two years.
Even when he's injury-free, though, the 6-foot-4, 205-pounder is only a 41.7 percent career shooter and 32.2 percent from the arc. The obvious lack of marksmanship makes his grip of the position slippery.
Through four preseason games, Dunn, 25, reestablished himself as an elite defender with a felonious haul of 11 steals to go along with 26 points, 17 rebounds and 14 assists. But his shooting was problematic ( 2-of-10 behind the arc and 12 of 28 overall) and the turnovers (16) were horrifying.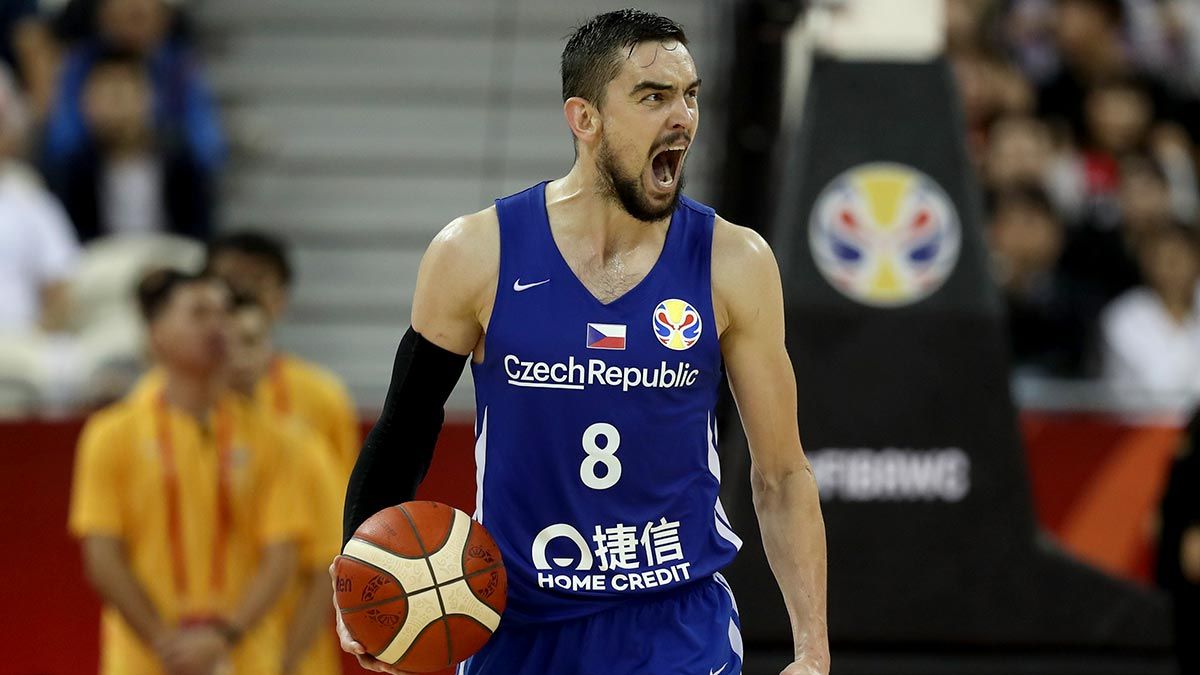 With the seventh pick in this year's NBA draft, the Bulls chose Coby White, a 6-foot-5 combo guard out of North Carolina who was signed to a rich four-year $23.8 million rookie deal.
In his four-game audition so far, Coby has impressed. But his five assists total and 63 field goals attempted mirrored a shoot-first mentality which is ill-suited for a point guard under Boylen's system.
Overall, the 19-year old compiled 64 points, 14 rebounds and a minimal four turnovers. He's like a firecracker. He dazzles with explosiveness, but he can also burn you with his lack of polish.
Enter Tomas Satoransky.
There are three main reasons why the Bulls traded for Tomas last July and quickly inked him to a three-year $30 million deal. The 6-foot-7, 210-pound playmaker is smart, sure-handed and savvy.
In three games thus far (he was a DNP-rest against the Pacers on Friday) the 27-year old Czech has checked all the boxes.
In 80 games (54 starts) last season with the Washington Wizards, Satoransky did quite a bit of everything - 8.9 points, 3.5 rebounds and 5 assists per.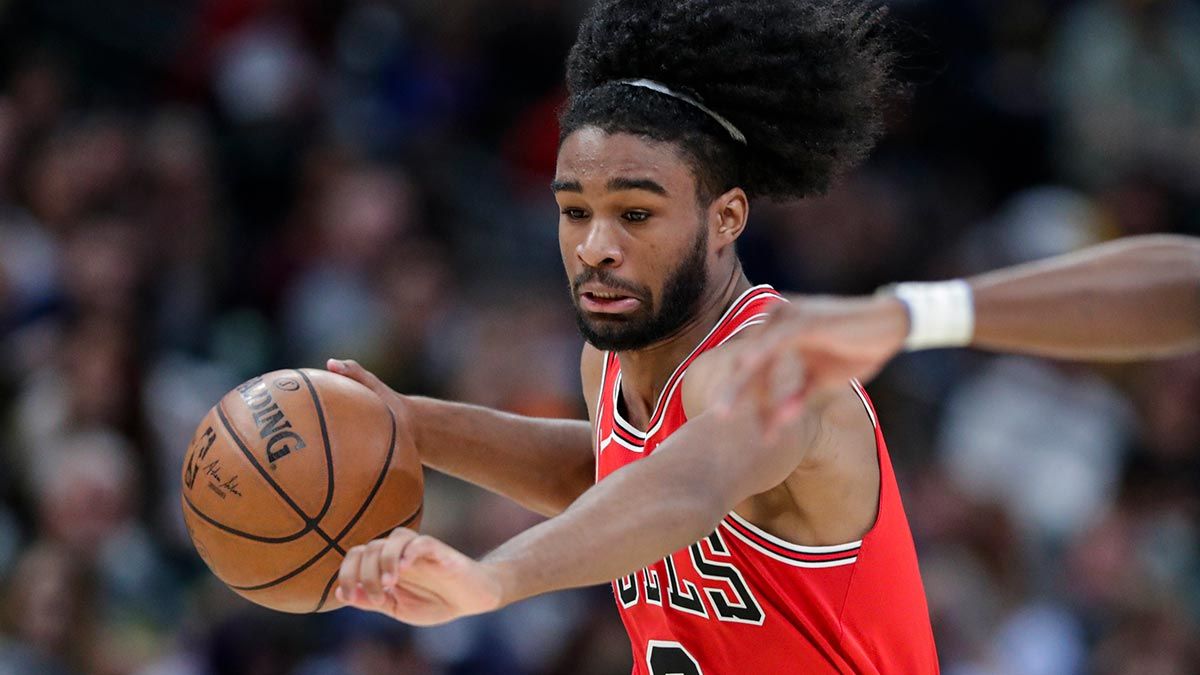 He's doing the same as a Bull, logging 25 points, 15 rebounds and 15 assists in three outings. He also had seven steals and only six turnovers. And he shot the ball exceedingly well, 10 of 16 from the field (62.5 percent) and 4-of-5 from distance (80 percent).
He might not have the flash, the high hops, the killer crossover, and the parking lot 3-point range, but Tomas Satoransky gets the job done in is own effective way.
That's why he is Boylen's man.
With Zach LaVine, Lauri Markannen and Otto Porter Jr on board, the Bulls are going to be good this year, maybe even playoffs bound.
Some fans have left the flock over the last few lean years, but Tomas Satoransky will draw back them again, like pilgrims to a shrine.