CHICAGO - Deservedly so, LeBron James is dominating the storylines bubbling over the recently-concluded championship showdown where he won his fourth ring and fourth NBA Finals MVP trophy.
I still can't wrap my brain around the fact that this man is 35 years old, had been in the league for 17 years, and yet he is still doing amazing things while the rest of his peers in the 2003 NBA draft class have either faded or left the game altogether.
As much as I am tempted to romanticize the King's golden journey as a Laker, there are other wonderful, redeeming, bittersweet stories that demand to be told as well.
While their title quest ended in sadness, the Miami Heat-Jimmy Butler union was a beautiful tale of mutual seduction. It took nine years and one free agency summer to finally consummate the longing they had for each other.
Butler, who had previously left past destinations smoldering with burned bridges, had permanently found a home and a house that accommodated his lofty standards for excellence.
Continue reading below ↓
Recommended Videos
Miami likes its bills large and the steaks huge, so Jimmy provided the buckets. He was money, juicy and tasty. Quickly, convincingly, the edgy ex-Bull became the living, breathing anthem of the Heat's culture of hard work, patience, and persistence.
There may be no happy ending here, but with Butler still in his prime and his crew getting a year wiser in playoffs experience at the highest level, the fat promise is that the Finals can be Miami's playground for years to come.
AND IT ONLY GETS BETTER.
Per The Miami Herald, the Heat have both the dollars and desire to pursue Giannis Antetokounmpo when the grieving Buck becomes a free agent in 2021.
Can you imagine a five-man unit made up of The Greek Freak, Butler, Bam Adebayo, Duncan Robinson and Tyler Herro?
If that ain't the Death Squad, I don't know what is.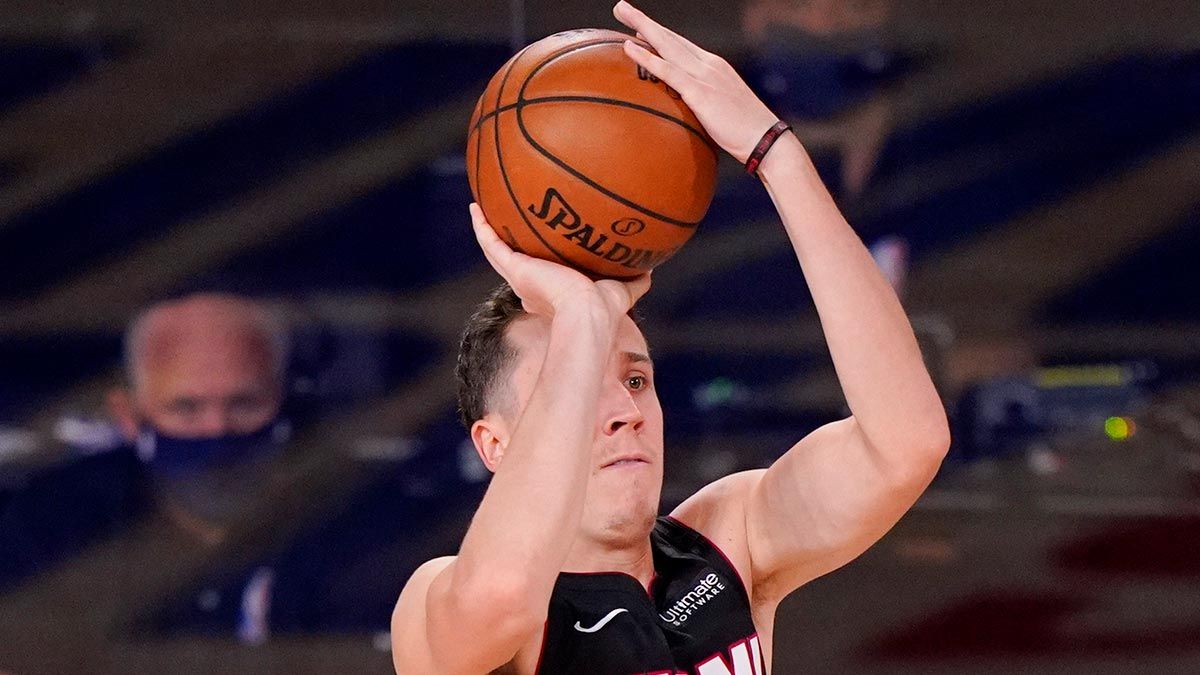 Before finding a spot with the blue-chip Michigan Wolverines, home of the iconic Fab Five, Duncan Robinson, who began his climb to fame at a Division III program in Williams College, had no illusions of ever making it to the NBA.
So when the curtain was starting to drop on his college career in 2017, he texted Mark Titus of The Ringer asking for pointers on becoming a sports reporter.
Journalism's loss turned out to be one of the NBA's greatest finds.
Not only did the 25-year old Duncan start in all of the Heat's 21 playoffs games in the bubble, he averaged 12.5 points per in the freaking Finals and exploded for 26 in Miami's Game 5 win by going nuts from 3 deep, swishing seven of 13.
How cool was that?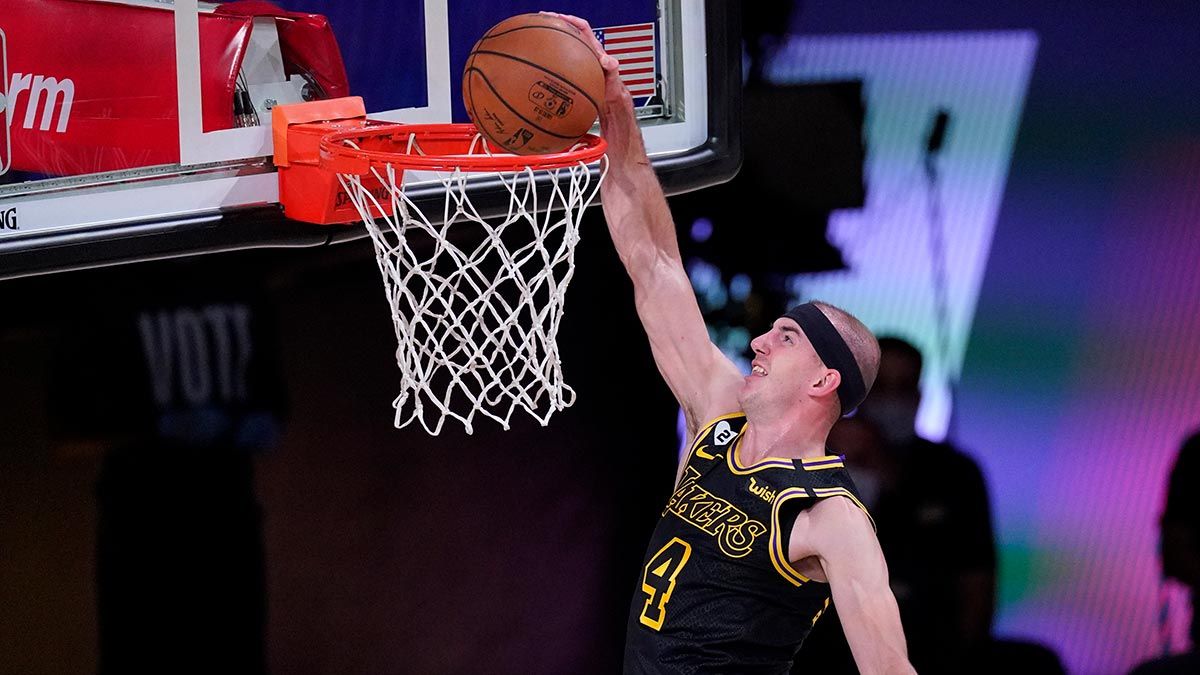 LOVABLE LAKERS. Before he became Alex CaruShow he was more like Alex Carus-Who?
For a while, he didn't seem to belong, weak as a vegetarian. Undrafted from a small school in Texas named College Station, Alex Caruso, by sheer guts and determination, meandered his way over to the Los Angeles Lakers
And now he is a champ.
But more than the impactful 6.8 points, 2.3 rebounds and 2.8 assists that he averaged in 21 playoffs games this year, I will genuflect on Caruso's painful decision to miss his sister Megan's wedding last July in Dallas because he thought leaving the NBA bubble in Orlando would compromise his team and himself.
That, to me, speaks volumes of the focus and dedication of this 26-year old guard who has more energy than a gallon of Red Bull.
Dwight Howard's relationship with the Lakers is, well, complicated.
In 2013, the former dominant big man turned his back against L.A. and bolted to Houston as a free agent. Since then, Howard had been disliked, disowned, and discarded by four different NBA teams.
Last August 26, 2019, the Lakers yanked him out from the recycle bin of bought-out free agents. A warm embrace followed and you know the rest.
Love really is sweeter the second time around.