CHICAGO - With 16 championships attached to a glamorous name, the Lakers can always lay claim to Los Angeles as "their" city.
But on one star-studded night, as the NBA opened for it's 2019-20 season, the Clippers emerged from the purple-and-gold shadow that has cast over this "other" franchise across generations.
With the Lakers dominating their head-to-head showdown, 102-53 all-time, it would be misleading to call this intracity feud as a rivalry.
What just unfolded was a rebellion where the Clippers, motivated by years of bullying, have shown enough firepower to legitimately loosen the Lakers' tight grip as the basketball kings of L.A..
In front of that mutiny stood Kawhi Leonard. He wore the same stoic look and donned the familiar jersey No. 2. But when the night was done at Staples Center, the once upon a time Spur and former Raptor was clearly No. 1 superstar.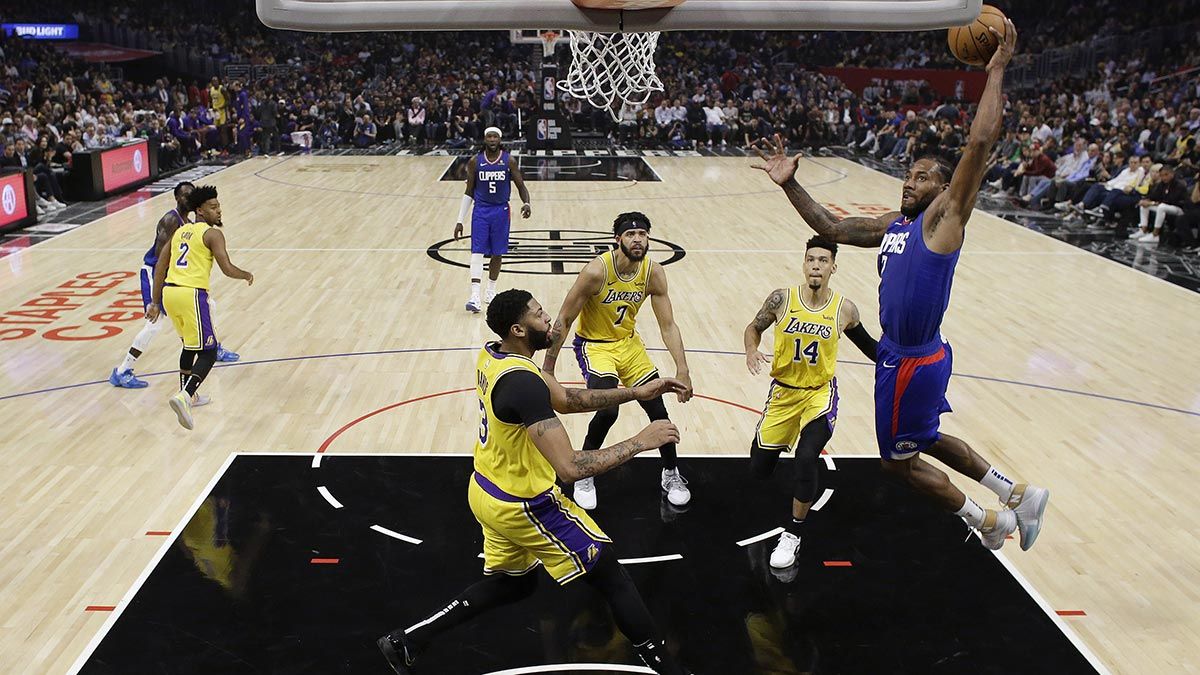 Continue reading below ↓
Recommended Videos
Leonard sizzled with 30 points, punishing the Lakers who went crashing down 112-102, with a poisonous potion of brute force and mid-range finesse. In just 32 minutes of play, Kawhi overshadowed LeBron James and raised more eyebrows than Anthony Davis.
"Just made shots pretty much," Leonard told ESPN, downplaying a brilliant performance that included rescuing the Clippers from the disaster of a 13-2 deficit unto the safety of a 62-54 halftime lead.
But a one-man army, the Clippers were not.
Lou Williams, who hails from a small town in Georgia, played big city ball. The three-time NBA Sixth Man of the Year erupted for 21 points on 8-of-14 shooting.
Montrezl Harrell tallied 17 points and hauled down seven boards while JaMychal Green pitched in 12, all from long distance. Mo Harkless added 10 points and four steals.
Patrick Beverley had only two points, but the fiery guard from the mean streets of Chicago brought plenty of hostility. His spunk and energy embodied a tenacious Clippers defense that short-circuited the Lakers offense to just 20 assists while holding them to only 37-of-85 from the field (43.5 percent).
HELP WANTED. Despite shooting only a combined 15-of-40 from the field, LeBron and A.D. had 43 points, 19 rebounds and 13 assists between them.
Danny Green, who like Leonard won a ring in San Antonio (2014) and Toronto (2019), enhanced his reputation as flat-out gunner. He drilled 7-of-9 treys to finish with a team-high 28.
JaVale McGee and Avery Bradley, the two other starters, accounted only for 12 points in 41 minutes.
The Lakers bench was outscored and humiliated by the Clippers reserves. 60-19.
Kentavious Caldwell-Pope looked anything but divine. The six-year veteran who is pulling in $8 million a year, was worthless - zero points on 0-of-3 shooting in 27 minutes.
Hired to reinforce some scoring punch off the pine, Dwight Howard delivered only a harmless slap of three points in 19 minutes, It was a sad, vivid reminder of how deep he has fallen from his salad days as a Magic.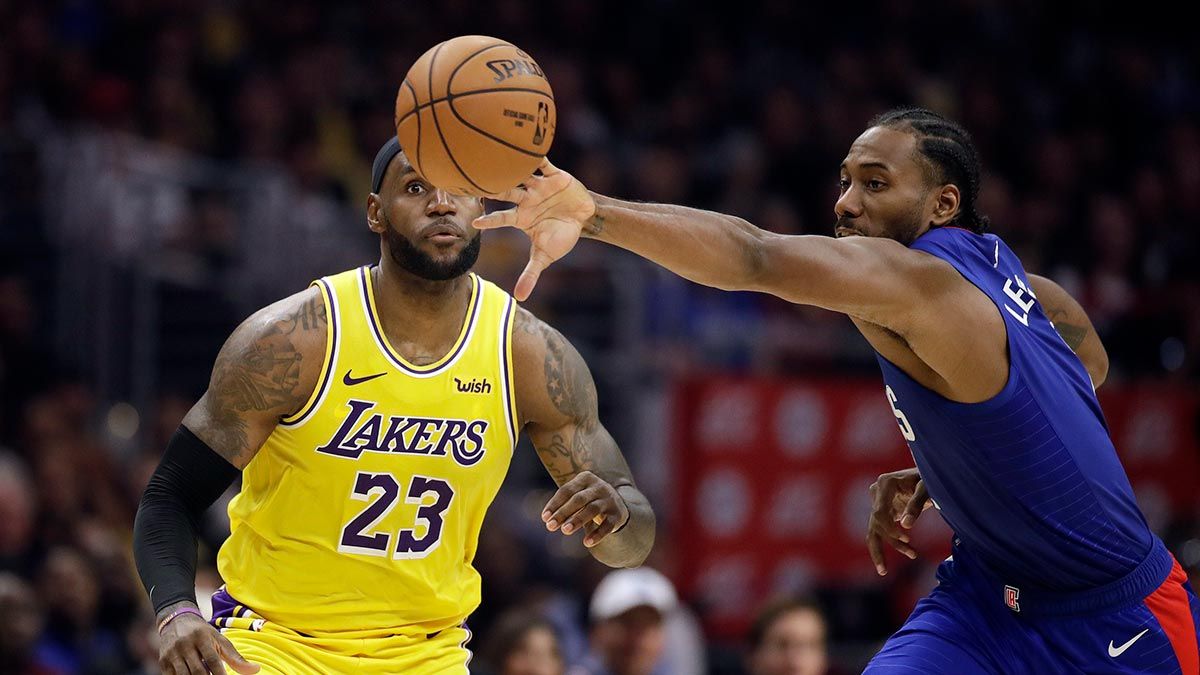 The Lakers can shrug off this loss as a mere one game of an 82-game grind. They can dismiss it as a hiccup that can be cured by the return of Rajon Rondo and Kyle Kuzma.
But the reality is that every game counts, especially in the loaded West. And oh by the way, the Clippers didn't have Paul George playing, either.
They don't need therapy yet, but the Lakers, who watched the Clippers sink 42 of 81 field goals, need help in manpower. Preferably, the functioning type.
Because somewhere down the distant playoffs, those big, bad Clippers will be waiting.