CHICAGO - Great walls do not just exist in China. There's one in Miami, too.
And while the Chinese used theirs to triumphantly fend off the ruthless Mongols and other nomadic bandits, the Heat have also relied on their wall to quell a Greek invasion.
Conceived by head coach Erik Spoelstra, the plan was to shrink the court, funnel Giannis Antetokounpo away from the shaded lane and force him into an uncomfortable, unfamiliar spot of having to earn his points in a half-court setting.
The execution has not always been perfect, but it has been good enough to dull the Greek Freak's sharpness and push the Milwaukee Bucks on the brink of elimination with a 1-3 series deficit.
Through four games in this seven-game set, the Heat have held Antetokounmpo to just 21. 7 points, 11 rebounds and 5.2 assists per.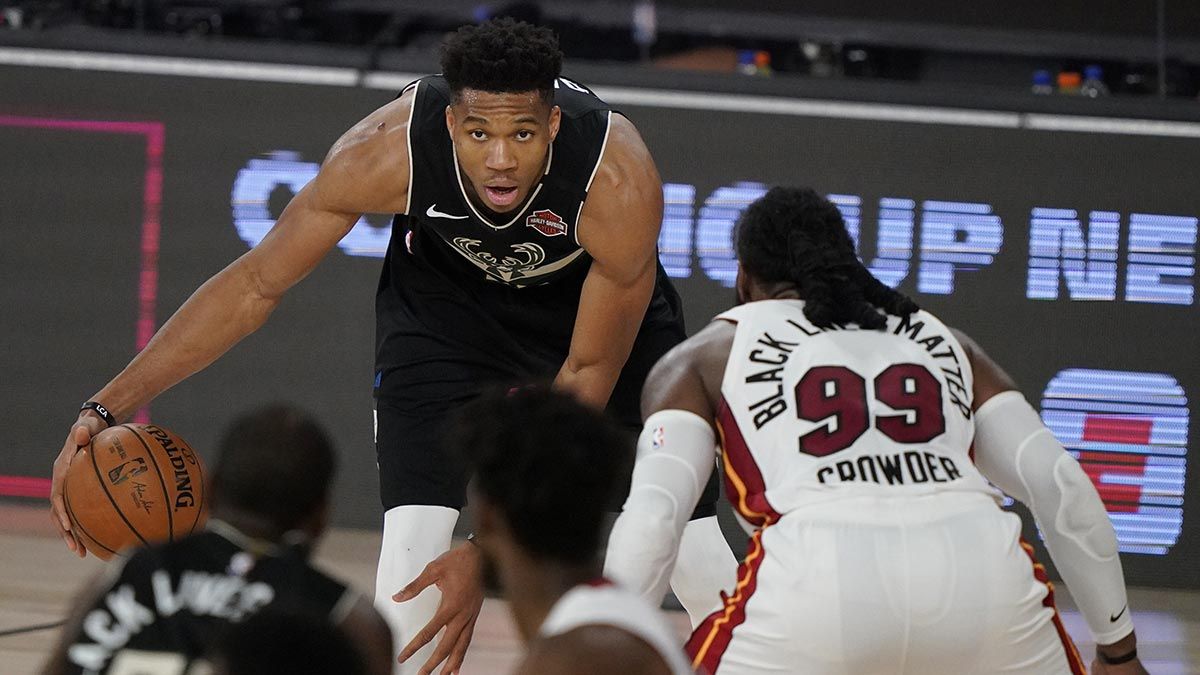 Continue reading below ↓
Recommended Videos
For context, Giannis looked like the league's soon-to-be back-to-back MVP during the Bucks first-round series against the Orlando Magic where he averaged 30.6 points, 16 rebounds and six assists an outing.
Against Orlando, Giannis hit 59 percent of his field goals and 38.4 percent of his 3s.
Miami isn't so accommodating, holding him to 50 percent from the field and 21.4 percent from deep.
A physical, well-played showdown between No. 1 Milwaukee and No. 5 Miami, this series has also turned out to be a battle of wits between two of the league's brightest minds.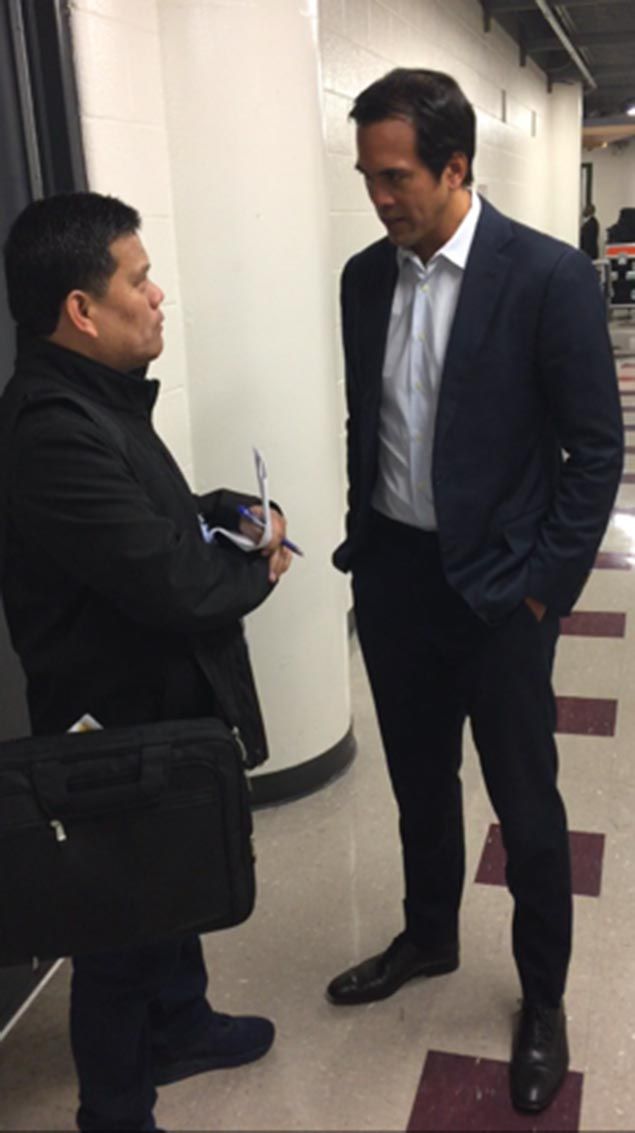 So far, though, Spoelstra is getting the better of Milwaukee's 55-year old Mike Budenholder, a two-time NBA Coach of the Year (2015, 2019).
Budenholzer himself admitted that after a Game 2 loss and told The Milwaukee Journal Sentinel that "I've got to be better."
A two-time champ and co-winner of the Coach of the Year award in 2017, the 49-year old Spoelstra, meanwhile, has been pulling all the right strings.
His rigid game preparations have allowed the Heat to control the pace. His offensive sets are vibrant and creative and watching Miami's shooters - Duncan Robinson and a super Herro named Tyler - run their "routes" to get open for 3s is beautiful to watch. It's better than sex.
Spoelstra has also managed his rotation well, fielding all 12 players except Gabe Vincent against the Bucks, who have stuck to a nine-man crew.
But when Antetokounmpo was sidelined for the remainder of the second half of Game 2 after aggravating an already injured right ankle, it was Budenholder who edged Spoelstra with his in-game adjustment.
Instead of replacing his fallen 6-foot-11, 242-pound All-Star with another big such as 6-foot-10 DJ Wilson or 6-foot-9 Ersan Ilyasova, Budenholder went small to scale Miami's wall.
And instead of riding with veteran Wesley Matthews alongside Brook Lopez, Khris Middleton, Eric Bledsoe and George Hill, Budenholder picked Donte DiVincenzo, a less experienced but a quicker, more athletic guard.
With that five-man combo on the floor, Milwaukee outscored Miami by 20 points and wiped out an eight-point deficit with 9:15 to go in the fourth quarter.
So how will the Heat respond in Game 5?
Like a seasoned poker player, Spoelstra is not showing his hands, but he told The Miami Herald "We'll prepare for him (Antetokounmpo) to be there. And we'll prepare for them if he's not."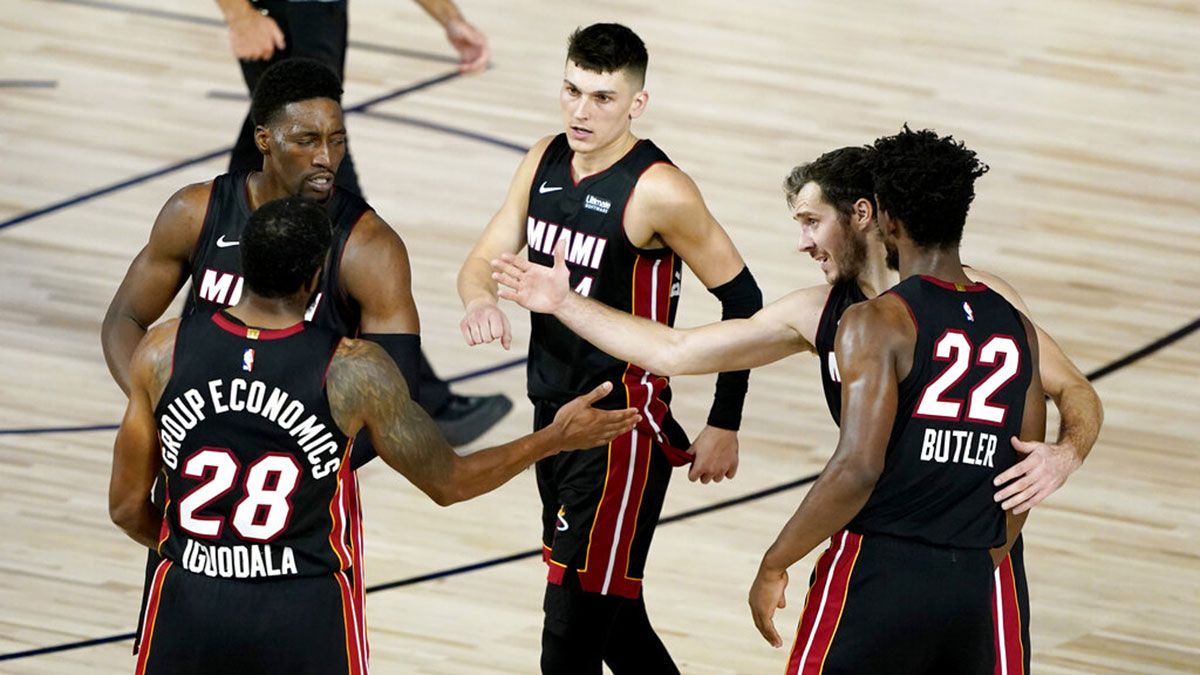 If the Greek Freak's tender ankle won't allow him to play, the Bucks have no leg to stand on and will fall in Game 5.
Middleton will naturally inherit the role as focal point of the offense but expecting him to explode for 36 points again like he did in Game 4 is fool's gold.
Middleton is only 44 percent accurate in this series (37 of 83 from the field) and you can expect that percentage to drop like a scandal once the Heat's wall descends upon him.
So after tomorrow's Game 5, the only thing the Bucks need to worry about is the long, lonely flight back home to Milwaukee.