CHICAGO - They complemented each other perfectly, getting along so well like Libra and Sagittarius.
Plowing through the lane as though his defenders were harmless little orange traffic cones, Bam Adebayo tortured the Celtics with 32 points, 15 rebounds and five assists.
Jimmy Butler, meanwhile, used the chip on his angry shoulders to needle Boston with one big play after another before finishing with 22 points, eight assists, and a slew of other effort plays that don't show up on the stats sheet.
On the shoulders of those two giants, the underdog Miami Heat trampolined their way to another NBA Finals berth, the sixth in franchise history and the first since 2014.
"They are super physical, super tough, very very savvy. I think they're the best team in the East," Boston head coach Brad Stevens told The Miami Herald after his team was escorted out of the NBA bubble after losing the East conference finals series 4-2.
You think?
We know so for sure, Brad.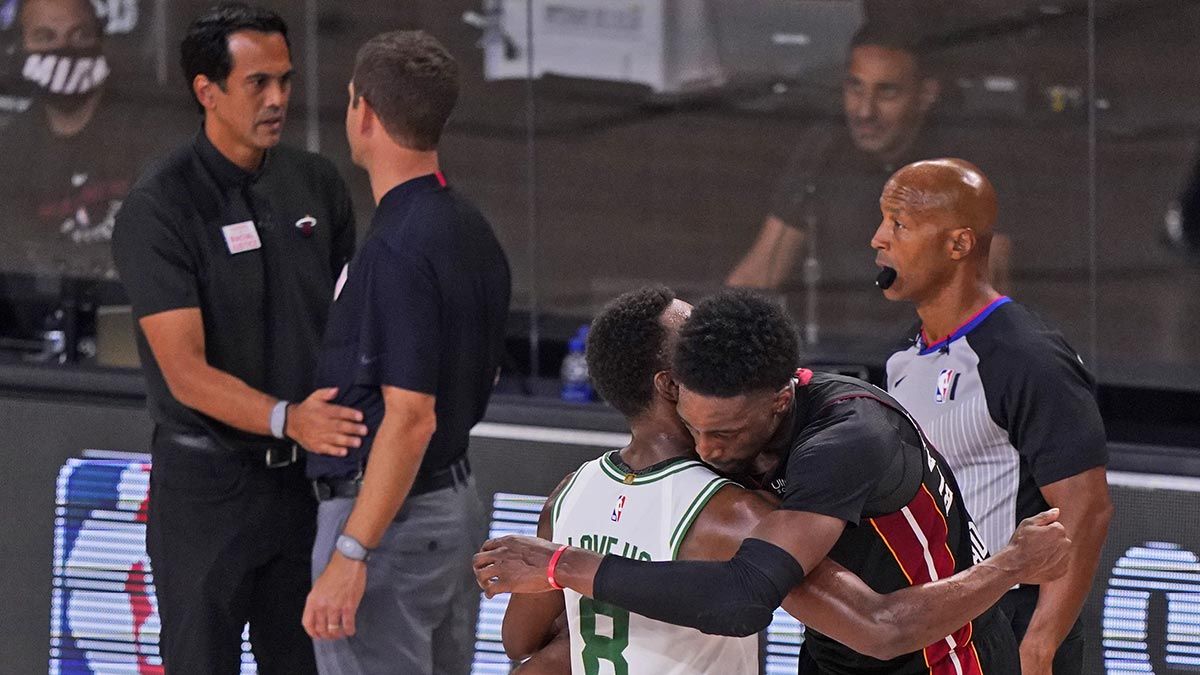 Continue reading below ↓
Recommended Videos
And we saw it play out with our jolly, mesmerized eyes.
But doubts and suspicious minds have always followed this 2019-20 Miami Heat team, a collection of people who remain under-appreciated and underrated even after a shiny trophy was just given to them as proof that they are indeed best in class.
With only one Top-10 pick in its roster, Miami isn't exactly a super team, but it has what coach Erick Spoelstra describes as a "bunch of guys that have been overlooked, told that they are less than."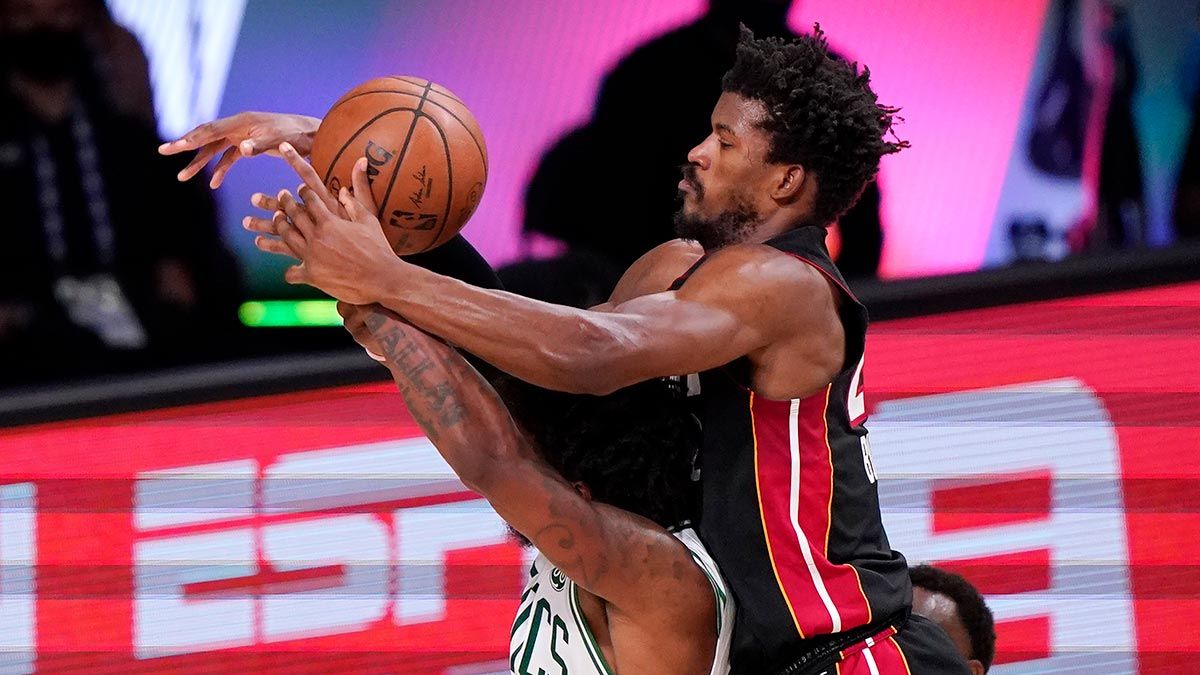 Duncan Robinson once toiled in Division III competition and went undrafted in 2018, yet there he was in Game 6, blistering Boston with a 5-for-7 assault from 3-point range.
Picked 14th in the NBA draft 15 months ago, Tyler Herro is a budding All-Star who punished the vanquished Celtics with a six-game average of 19.1 points, 6.3 rebounds and 4.8 assists while hitting 52.3 percent of his shots.
Jae Crowder is a journeyman who has played for five other NBA teams since 2012. He now has a stable home in Miami where his DNA of hard work, patience and persistence are a perfect match.
And then there's Goran Dragic, aging gracefully at 33 and still getting it done with 13 points and seven assists in the series-clincher.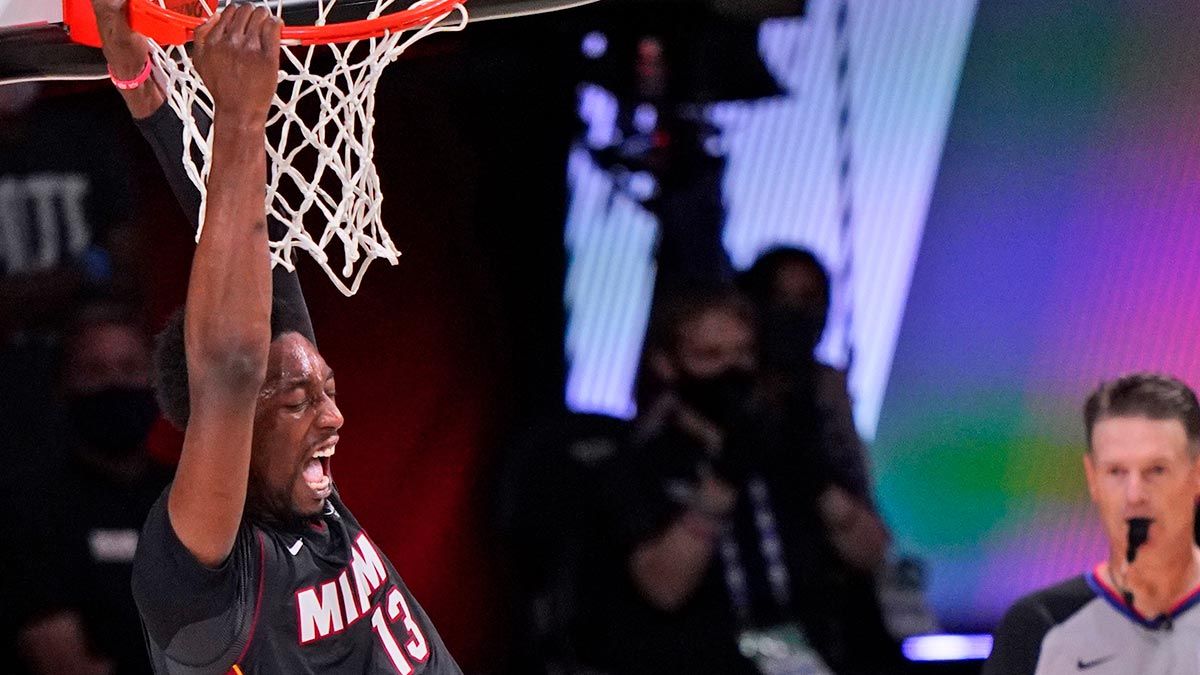 AND DON'T FORGET BUTLER.
The 30-year old was discarded in Chicago, dismissed in Minnesota, and then banished in Philadelphia.
Often misunderstood and sometimes un-loved, the five-time All-Star channeled all that negative energy into orchestrating a rebirth as he enters the winning phase of a fabulous career.
And even two rings and one Coach of the Year plum, head coach Erick Spoelstra mysteriously continued to be a small blip in the radar of appreciation.
Not anymore.
This has to be Spo's most glowing, satisfying victory lap. Taking a fifth seed and a 44-win team in the regular seasonb all the way to the NBA Finals is his ultimate validation.
I don't think Spo is the best coach in the NBA right now.
I believe he is.