CHICAGO - "Life," he once quoted, "is not measured by the breaths we take, but by the moments that take our breath away."
Across five decades, Pat Riley has stolen our collective breaths. We watched him collect ten championships as a player, coach and executive. We are enchanted by the aura of his success.
He was the chief architect of the Showtime Lakers, who made winning look gaudy yet fashionable with their beautifully chaotic run-and-gun offense that highlighted 80s basketball.
He was the brains behind those thuggish Patrick Ewing-led Knicks of the 90s, whose murderously physical "no harm, no foul," edict on defense defined a generation.
He drafted Dwyane Wade in 2003, partnered him with Shaq for a title run in 2006, before delivering the royal prize - bringing the King, LeBron James, to Miami in 2012 for a storybook two-title romp in four years.
Riley, the Heat's team president, is now 74 years old But winning never gets old, dreams don't get tired, and desire has no expiration date.
Watch out, good 'ole Riles is about to take the NBA's breath away.
Again.
How?
By rescuing Russell Westbrook from Oklahoma City.
This potential championship-building project is not going to be easy to pull off, like robbing Fort Knox during office hours. The materials are scant, the costs high. But nobody ever doubts Riley getting a transaction done. He is the dealer in the art of the deal.
Continue reading below ↓
Recommended Videos
The goal is to partner Westbrook with Jimmy Butler, who the Heat acquired in a sign-and-trade deal with the Philadelphia 76ers last week. The obstacle is money, specifically the $171 million left on Westrook's contract that runs through four more years.
Per The Miami Herald, the Heat is currently hard-capped at $138.9 million. In order to acquire Westbrook, Miami needs to send to Oklahoma contracts "at least equal in value to Westbrook's $38.5 million salary" this upcoming season.
It can be done by packaging a combination of Goran Dragic ($19.2 million salary) with Kelly Olynyk ($12.7 million) or Dion Waters ($12.1 million) and a few other pieces including future draft picks may do the trick.
Unfortunately for the Heat, multiple reports indicate that the Thunder favor an arrangement that includes receiving at least two of the Heat's talented young core in Ben Adebayo, a nimble 6-foot-10 big, defensive demon Justise Winslow, and rookie Tyler Herro, a 6-foot-6 sharpshooter.
Although the Detroit Pistons, Charlotte Hornets, the Houston Rockets, and the star-starved Knicks are rumored possible destinations for Westbrook, Miami has a leg up in the chase because Westbrook prefers South Beach.
But why would Miami potentially mortgage its future for a polarizing, ball-demanding superstar who gets paid $47.1 million in the last year of his deal when he is already 34?
Because winning ain't cheap. And Westbrook - say what you want about his spotty decision-making skills and suspicious shot selection - is worth every penny. He and Butler will not only give the Heat a chance, they will lure fans to the arena the way D-Wade used to do before he retired.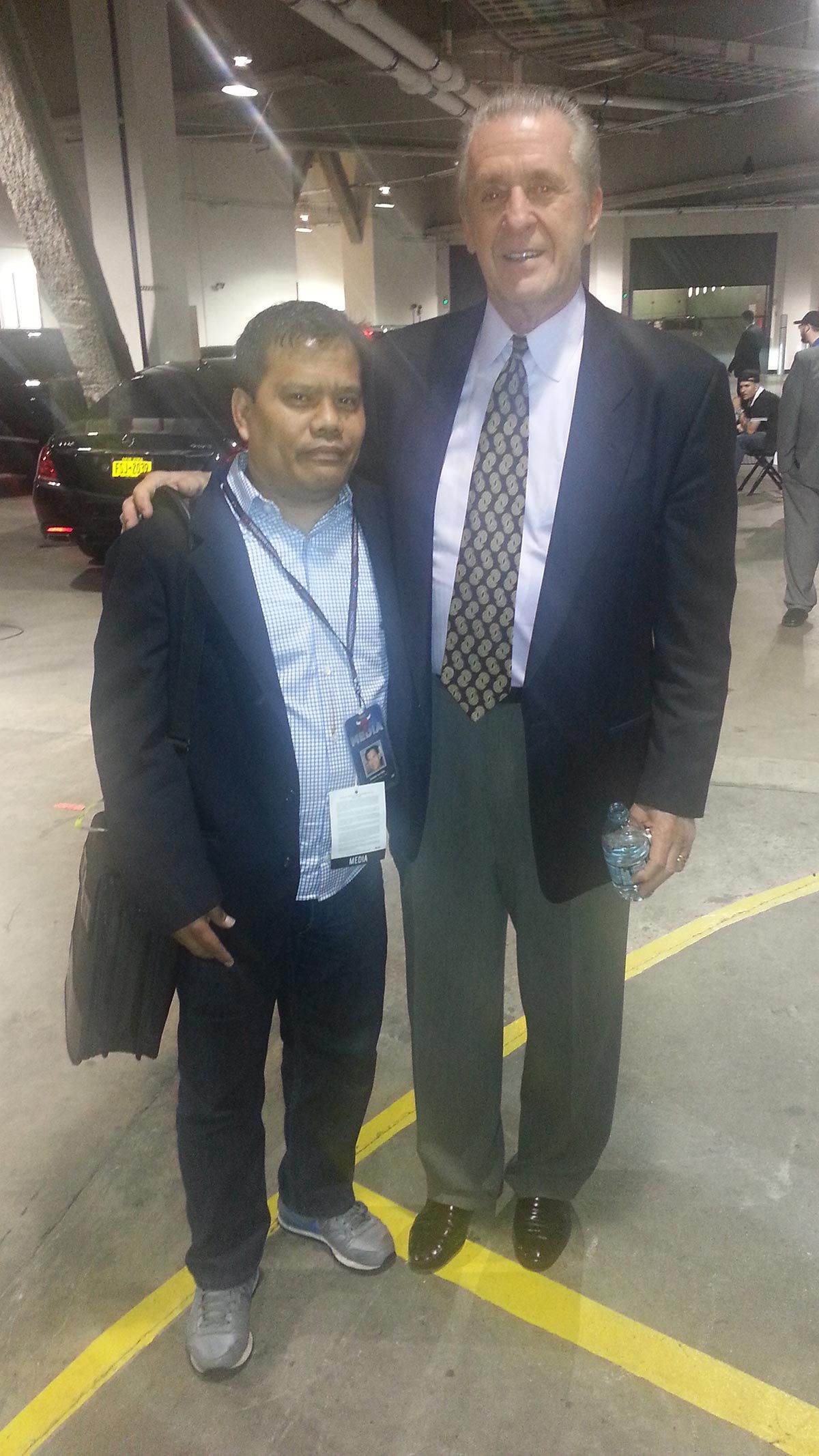 Although his resume' lacks a Larry O'Brien trophy, Westbrook had dutifully served Oklahoma for 11 years. He gave that city some of the best years of his hoops life, including three straight years of churning a triple-double average.
When James Harden and Kevin Durant left, Russell stayed fiercely loyal, and defiant. But the sneaky, midnight departure of Paul George seemed way too much more than he can take. Let the man go.
If Russell, still 30 and eager, wants to bail out and pursue happiness in the wide-open East, the Thunder should at least give him that.
It's not always greener on the other side, but Miami is always sunnier.
And Pat Riley is waiting.