CHICAGO - When it comes to shooting field goals, the word "shy" doesn't apply to James Harden.
Depending on the lens with which you view him, it's either relentless or shameless.
In averaging a league-best 36.1 points per game last season, the 2018 NBA MVP nearly peeled his arms off his shoulders, firing 1,909 field goal attempts in 78 games for a 24.4 average per.
But when the Houston Rockets opened their 2019-20 season at home today, The Beard turned from bold to bald and shot a mysteriously low 13 field goals, missing 11 while making just 1-of-8 beyond the arc.
In case you're wondering what happened to James, please find comfort in the thought that he was not ill. In fact, he finished with 18 points, 14 assists and seven rebounds. He also had seven turnovers.
Harden frolicked for 36 minutes in front of a capacity crowd of 18,055 at the Toyota Center. So he didn't appear to be sore, fatigued or arthritic, either.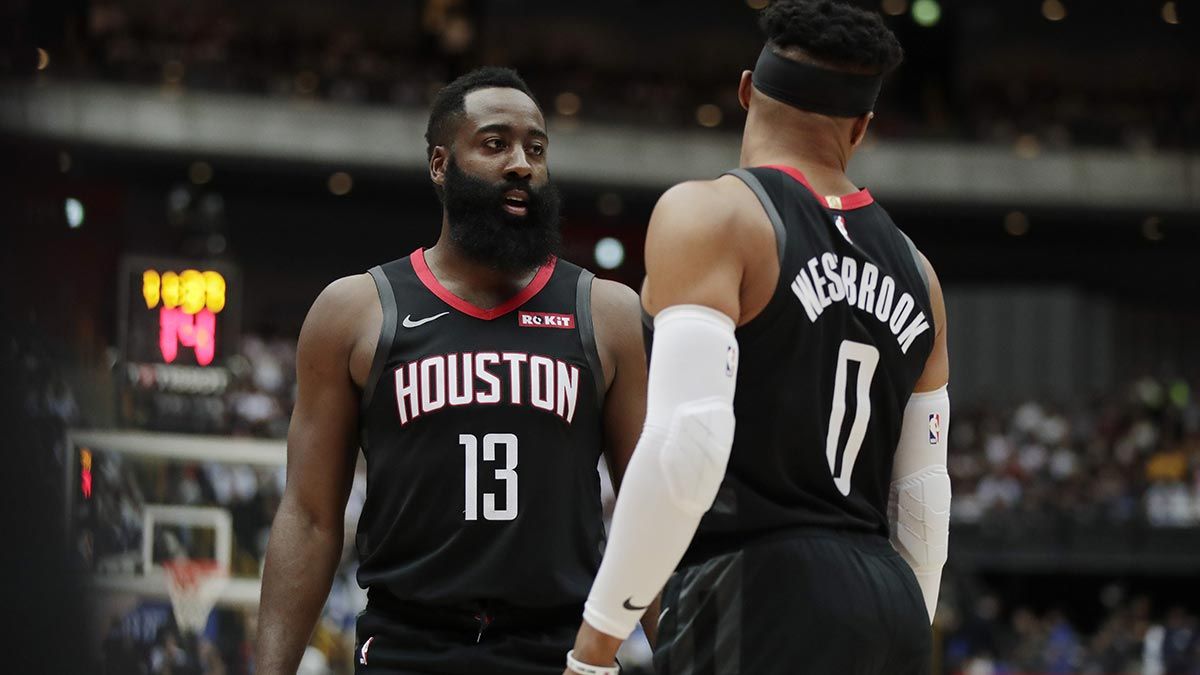 Continue reading below ↓
Recommended Videos
Actually, Harden's scoring anomaly and anemic accuracy was caused by the Milwaukee defense, the same enigma that beat the Rockets twice last season and held Harden to just 22 of 56 from the field and 7-of-25 from 3-point range.
But Harden, 6-foot-5 and 220-pounds of denial, insisted the Bucks had nothing to do with his continued struggles. "This one is on me. I wasn't aggressive enough and that's what it was," he told ESPN.
Yeah, right. And all politicians are honest.
Here's what Rockets head coach Mike D'Antoni told The Houston Chronicle when discussing how Milwaukee flummoxed Harden twice last season" "More than anything they were really good defensively. It was a different look. Sometimes, that takes a little while to get adjusted to. Again, it comes down to personnel. They have long guys that make it hard for anybody whatever scheme they play."
It was more of the same Thursday night.
The Bucks D ridiculously overplayed Harden's dominant left hand, guarding him on the side or behind, which took away his step back jumper. Wesley Matthews, a physical guard, trailed Harden like bad odor, goading the Rockets spitfire to penetrate the paint where Milwaukee's tall trees of resistance awaited.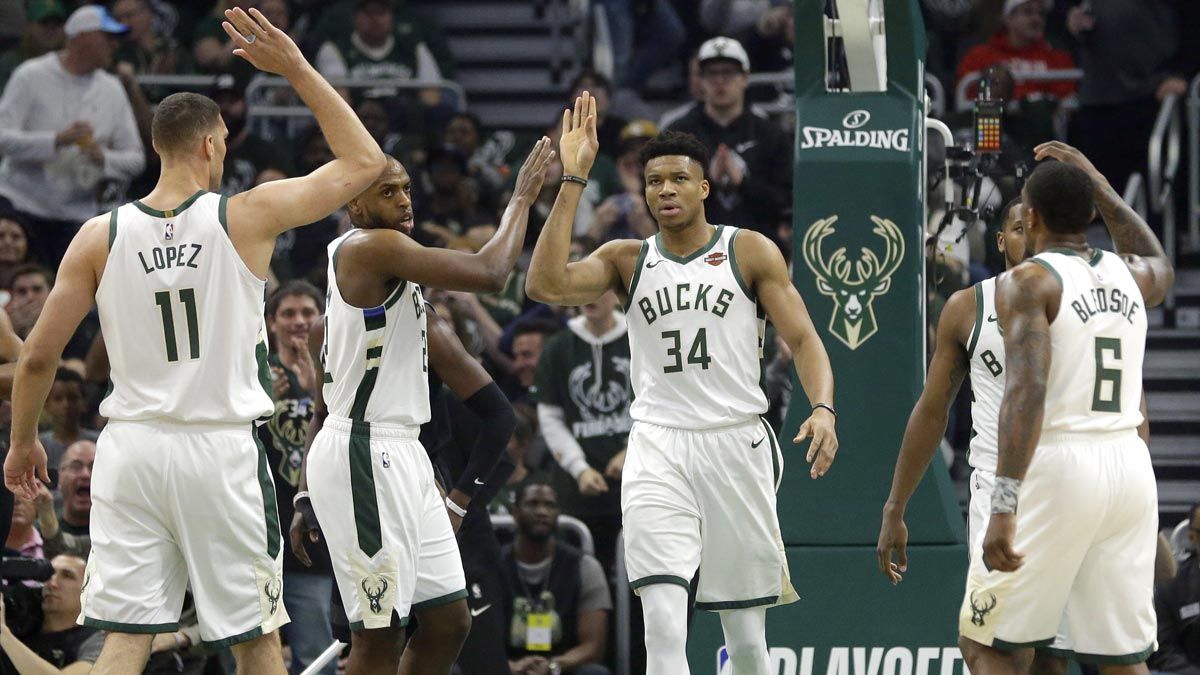 When it was all over, Harden managed just four free throws the entire second half. And after the game, his over-hyped one-legged three-pointer was discovered, unused and unclaimed, at the arena's lost and found counter,
The Bucks, meanwhile, dumped 39 fourth-quarter points on the way to a 117-111 road victory.
The Rockets, who led 66-50 at the half and 87-78 after three quarters, had a better chance of stopping a flood than stifling Giannis Antetokounmpo.
Despite fouling out with still 5:18 to go, the Greek Freak dazzled with a triple-double of 30 points, 13 rebounds and 11 assists.
To those who still believe that Harden is a better all-around player than Giannis, I think it's time to shut your mouths. Use this column as the duct tape.
MORE OF THE SAME. Russel Westbrook looked awesome in his debut as a Rocket. He registered 24 points, 16 rebounds and seven assists.
But when you take away the shine of two MVPs in tandem, the Rockets are nothing more than just a jump shooting team that doesn't have an inside weapon which can plug the bleeding.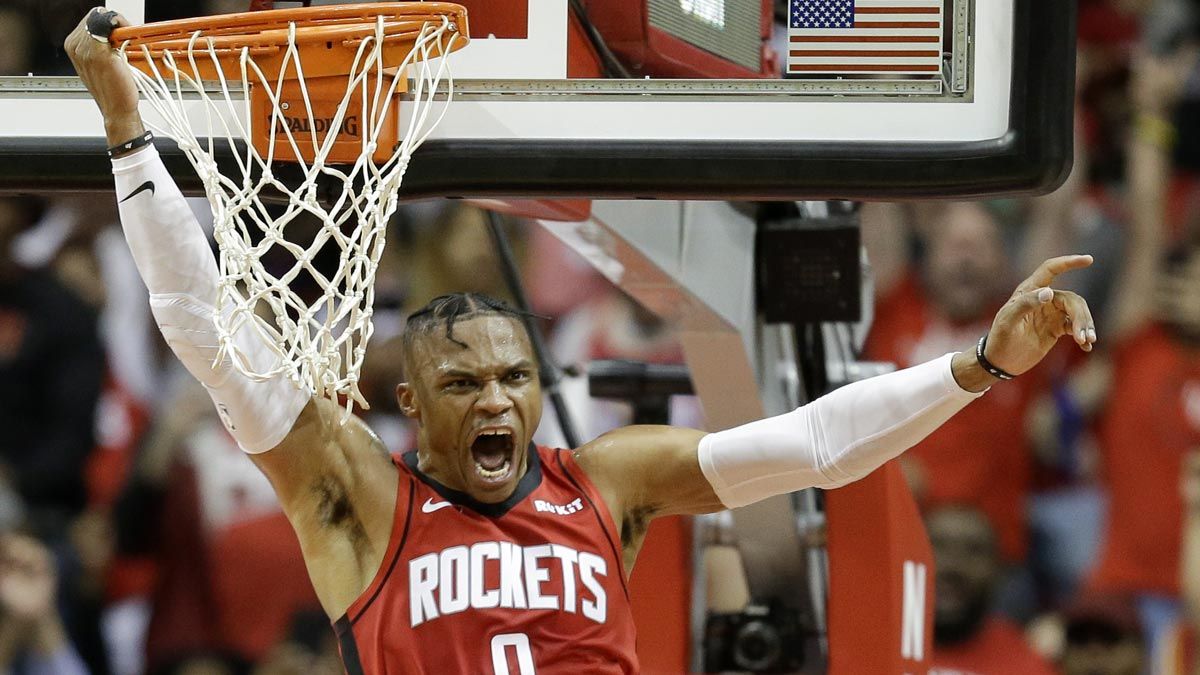 Houston made only 16 of 48 from 3 and 33 of 90 overall. Houston surrendered 46 points in the pant and allowed Milwaukee to shoot 46.5 percent from the field.
The Rockets are fast and furious. Glitzy and glamorous.
They also can't guard anybody that moves. Antetokounmpo had so many layups and dunks the courtside statistician must have gotten dizzy and sleepy keeping track.
And that was largely why the Rockets' anticipated home opening night turned into a dreadful Silent Night.
Somewhere out there in the barren plains of Oklahoma, Chris Paul is probably smiling.
POWER OF LOVE. People who travel the high road of humility usually don't encounter too much traffic. But when do they take that less-traveled path, good things almost always happen.
Months after their marriage imploded in a social media circus where they exposed more dirty laundry than a locker room hamper, Calvin Abueva and his wife Sam have apparently reconciled.
Having been divorced once and spurned by love so many times, I was so happy to see a photo of Calvin and Sam coiled in a warm embrace, eternal joy beaming on their faces.
Once a broken circle of two halves, they're together again. And may that always be.
As reported by the inimitable Mei-Lin Lozada of Spin.ph, the reunion was made possible after Abueva owned up to his mistakes and realized that true love is an island of two.
I'm glad the perceived PBA bad boy, who always seemed to find trouble, had found some redemption.
Now go play ball and kick ass, Calvin.