LEBRON James again made headlines after signing a lifetime endorsement deal with an apparel company, the first of its kind and the most lucrative single-athlete endorsement for the athletic apparel giant. The financial terms of the mega-deal remain undisclosed, but it is widely expected to still fall short of that of NBA legend Michael Jordan, who has remained on top of the list of biggest endorsers decades after retirement.
It's fair to note many of these contracts have stipulations that pay incentives based on athletic performance and sales of branded apparel. Also, players rarely receive the full amount of the deal in one signing; in some cases only part of the money is guaranteed while the rest are subject to certain conditions.
A clear example is retired NBA superstar Allen Iverson's shoe deal with Reebok which he signed in 1996 at $60M - at the time the "highest guarantee that anyone had ever gotten in shoes," said Iverson's first agent David Falk in an interview with nicekicks.com. As part of the deal, Reebok set up a trust fund of around $32M that Iverson can only collect when he turns 55 in 2030.
When this list was made, we based the rankings solely on each deal's reported figures, and the rankings were made according to the amount the athlete is supposed to be paid each year.
Continue reading below ↓
Recommended Videos
But before we get to the list of biggest sports endorsements, here are deals worth nothing that didn't even make the cut:
Maria Sharapova ($8.75M/year, $70M over 8 years from 2010-2017, Nike); Rory McIlroy ($10M/year, $100M over 10 years from 2013-2022, Nike); Damian Lillard ($10M/year, $100M for 10 years over 2014-2023, adidas); Rafa Nadal ($10M/year, $50M over 5 years from 2014-2018, Nike); Dwyane Wade ($10M/year, estimated $100M over 10 years from 2012-2021, Li Ning); and Roger Federer ($12M/year, $120M over 10 years from 2008-2017, Nike).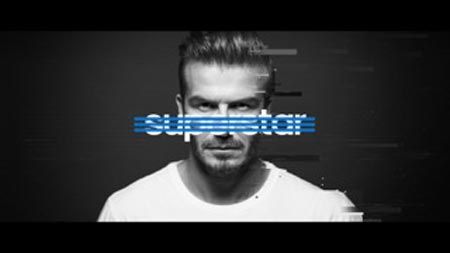 One notable omission here is David Beckham and his $160M lifetime deal with adidas signed in 2003. He was paid $80M upfront in what was then considered the richest commercial contract in the history of sport. At present, Beckham is second in the Forbes' 2015 Highest Paid Retired Athletes list with earnings of $75M. Fifteen percent of his endorsement income is reported to have come from adidas (around $11M/year).
Now, feast your eyes now on the 10 biggest endorsement deals in sports.
Neymar, Jr. (Football star, $14.22M/year, estimated $156M over 11 years from 2012-2022, Nike)
Nike locked up Neymar with this lucrative contract when he was just 20 years old, making the Barcelona FC forward from Sao Paolo, Brazil one of the richest athletes under 25 today.
Derrick Rose (NBA star, $14.23M/year, $185M over 13 years from 2012-2024, adidas)
Rose and adidas went all in on their partnership right in 2012 before the former NBA MVP's body gave in to injuries. While Rose is on the mend now, adidas certainly has its fingers crossed that the Chicago Bulls' star stays healthy the rest of the way.
Kobe Bryant (NBA star, $15M/year, $75M over 5 years from 2014-2018, Nike)
Thanks to a strong performance of his shoes in 2013, ending up as the third highest in the NBA among basketball shoe sales that year, Nike upped the ante for the Black Mamba with a deal that will still pay him well two years after his retirement.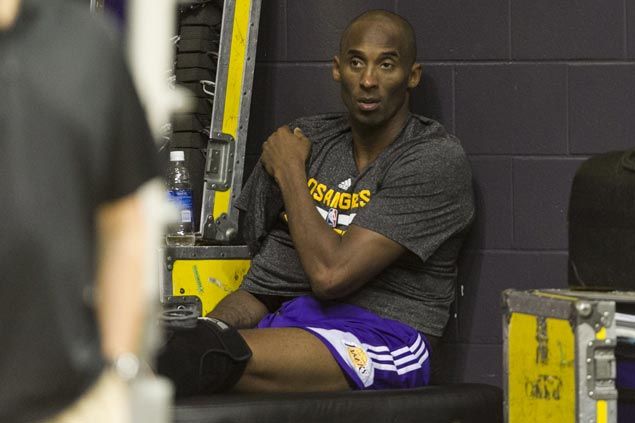 James Harden (NBA star, $15.4M/year, $200M over 13 years from 2015-2027, adidas)
Harden made a splash and took his talent (not to mention a very marketable style) to the three stripes this year. He's yet to release his first signature shoe with adidas, but it's bound to happen in 2016.

Tiger Woods (Golfer, $20M/year, $100M over 5 years from 2013-2018, Nike)
Despite struggles in his personal life that went public in 2009 scandal and his declining play, Tiger Woods still found a loyal supporter in Nike in 2013. His signature line of shoes and apparel is also doing a lot better compared to the former world No. 1 who is currently sidelined by a back injury.

Lionel Messi (Football star, $20.4M/year, $142.8M over 7 years from 2014-2020, adidas)
The four-time Ballon d'Or winner is only the second football star after David Beckham to have his own signature line with adidas.
Cristiano Ronaldo (Football star, $21.1M/year, $105M+ over 5 years from 2014-2018, Nike)
On the sponsorship end, Ronaldo trumped his rival Messi with this more lucrative deal he signed with the world's largest shoe and apparel brand.
Kevin Durant (NBA star, $30M/year, $285M+ over 10 years from 2014-2023, Nike)
Nike matched Under Armour's huge offer to KD and sweetened their deal with some equity and other perks to keep Durant in their fold.
TIE: Steph Curry and LeBron James (NBA stars, terms undisclosed, Curry under contract with Under Armour from 2014-2024, LeBron just signed a lifetime deal with Nike)
No financial details were released when Curry signed an extension with Under Armour, much like James' own lifetime deal with Nike. A common theme in the reports surrounding the signings is that both deals surpass the contract Under Armour offered to Durant, the same deal Nike ultimately matched and padded to keep the OKC star.
Michael Jordan (Retired NBA star, around $90-100M/year, Nike)
The GOAT trumps all athletes, active or retired, in terms of sneaker dealership. Nike reported to investors in October, according to an ESPN report, that the Jordan Brand had surpassed $2.2 billion in annual sales. MJ is reported to receive around $90-100M in royalties annually.