SALT LAKE CITY — Devin Booker scored 24 points and Phoenix reserves sparked the decisive run for the Suns in a 117-103 win over the fading Utah Jazz on Monday night (Tuesday, Manila time).
Deandre Ayton had 14 points after missing four games with a bruised hip. But a trio off the bench was pivotal for Phoenix: Terrence Ross had 13 points, Cameron Payne added 12 and Bismack Biyombo scored 11.
The Suns (40-35) had lost four in a row on the road. But with this victory they sit more securely in the fourth spot in the Western Conference playoff race — which would give them home-court advantage in the first round.
Lauri Markkanen scored 25 points for Utah but shot 6 for 22. Walker Kessler had 18 points and eight rebounds for the Jazz (35-40), who have lost four straight. Kessler also matched a career high with seven blocks.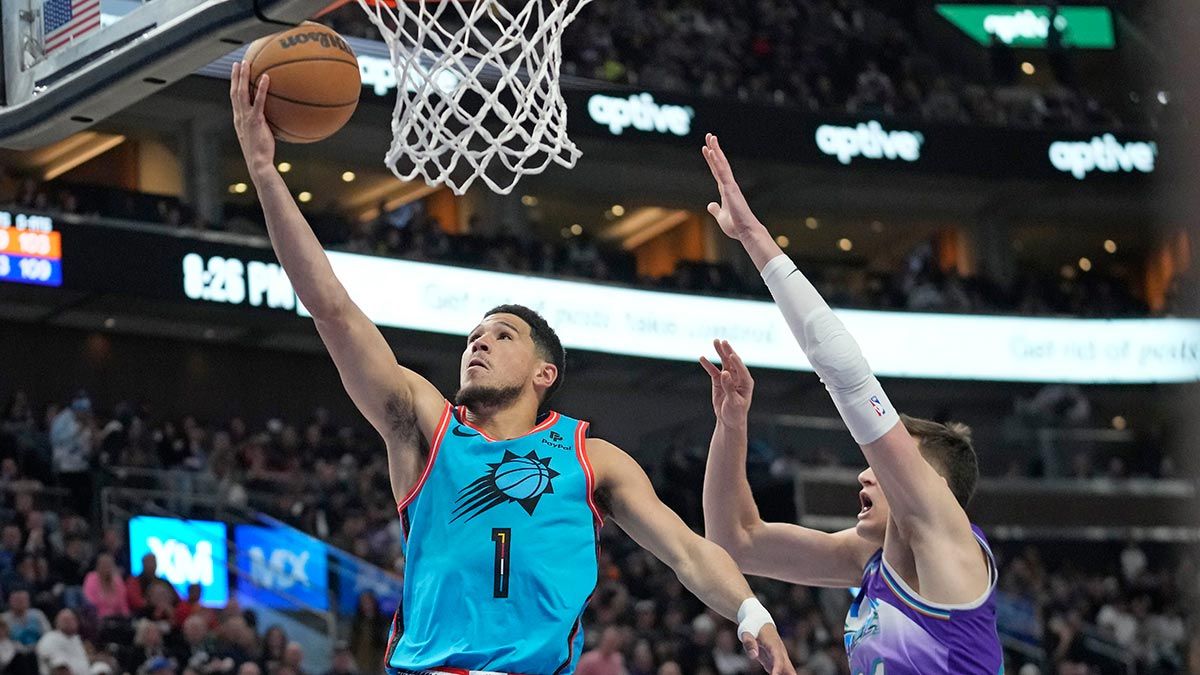 ADVERTISEMENT - CONTINUE READING BELOW ↓
To get the still-injured Kevin Durant in a midseason trade, the Suns sacrificed some of their depth and have struggled at times, especially on defense, when their starters sit. But this game was different against the undermanned Jazz.
Phoenix went on a 17-2 run bridging the third and fourth quarters, primarily with its backups on the court. The Jazz led 81-78 before Payne and Ross combined for 11 points, and Payne capped the surge with a driving layup with 8:59 remaining to make it 95-83.
By the time Booker, Ayton and Chris Paul returned with 4:58 to play, Phoenix still had a double-digit lead and coasted home.