CHICAGO - Chew on this thought and let it marinate: commitment is not a breakfast menu, it's not supposed to waffle.
So, what changed, Kyrie Irving?
After announcing at a Boston Celtics event last October that "he plans to re-sign here next year," Irving's bold declaration suddenly has a weak pulse when reporters went to check on it in the wake of developments surrounding Anthony Davis and Kristaps Porzingis.
Asked if his mindset has changed in terms of re-signing with Boston, Irving replied tersely, "Ask me July 1st." He then went on a little rant against reporters and about not owing "sh*t" to anybody, and that "at the end of the day" he will make "the best decision for me and my family."
Not exactly what Celtics fans wanted to hear. But then again, aren't they fools to believe the false promises of a guy who once insisted that the world is flat?
And, given how they handled the Isaiah Thomas saga, are the Celtics brass even bigger fools for expecting loyalty in the same cutthroat business where they coldly got rid of a player who played hurt for them?
Karma is a bitch.
Kyrie has burned more bridges than a demolition expert, which makes his flip-flop no surprise. This is the same dude who, in the ongoing glory of Cleveland's dominance in the Eastern Conference, chose not to play with LeBron James anymore and forced an August 2017 trade that sent him to Boston.
Continue reading below ↓
Recommended Videos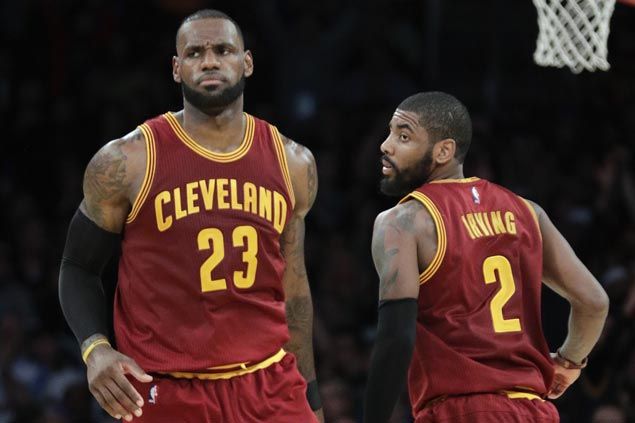 After signing a five-year, $94 million deal with the Cavs during the 2015-16 season, Kyrie can opt-out in July of 2019 and become an unrestricted free agent. Per his Nike commercial, Irving suggested that Boston's TD Garden is the designated rafters where he jersey will someday hang.
That thought sure doesn't look so promising right now. But don't fault Kyrie here.
The truth is, time and circumstance change, so do our life decisions. Nothing wrong with that. Relationships are seldom permanent, that's why there are divorces.
Take note that when Kyrie made his October tease, the Celtics were fresh from a successful playoffs run and were heavily favored to win the East this coming playoffs. Well, things haven't exactly turned out as wished.
Although their defense remains solid, surrendering just 105.5 points per and ranked third in the NBA, their offense is a mere 13th overall, scoring only 112.4 points per.
At 33-19, the Celtics are fifth in the East, a long way from their projected No. 1 ranking.
There's been inner strife, too. According to Bleacher Report, Irving has "disappointed teammates and the coaching staff" for airing his frustrations in the media, the same media Irving accuses of seeping through lockers and destroying it.
Kyrie is only 26. Love him or hate him he's entitled to change his mind and feelings toward a team he swore he once loved dearly.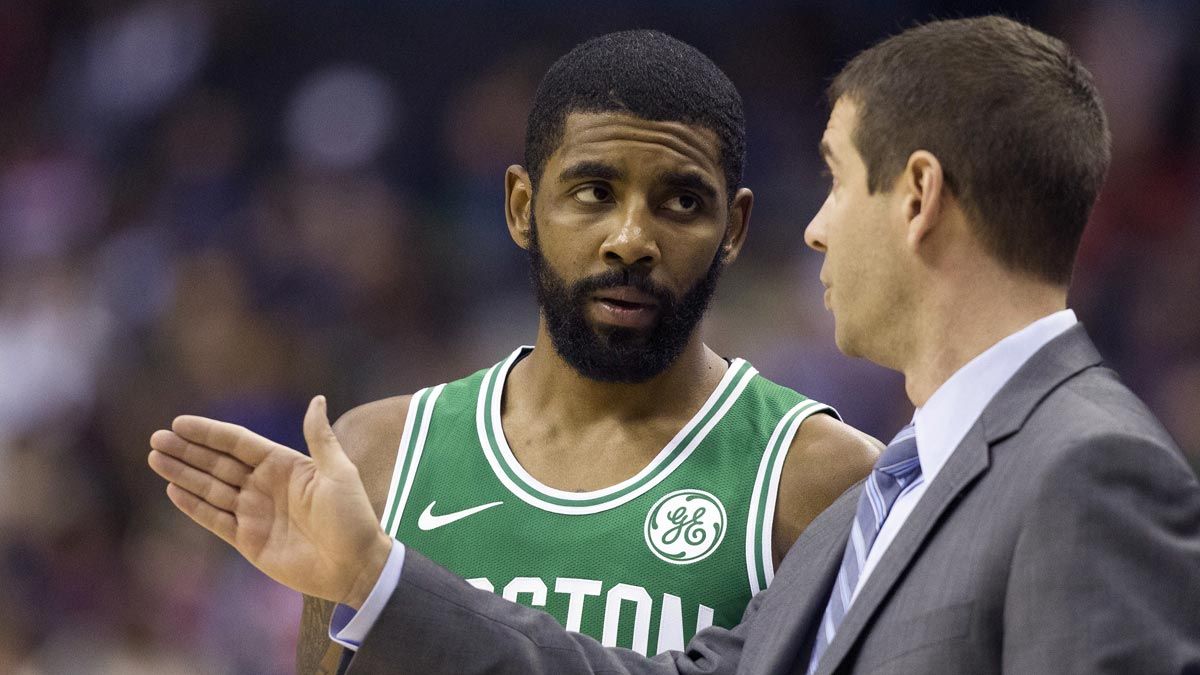 DAVIS UPDATE. If the Lakers really want to acquire Anthony Davis, it will take more than their star power and Magic Johnson's charm.
According to ESPN, L.A'ls initial offer to New Orleans was so "underwhelming" that the Pelicans didn't even dignify it with a counter-offer. Kyle Kuzma, Lonzo Ball and Rajon Rondo were offered but there was no mention of Brandon Ingram, Ivica Zubac, Josh Hart or draft picks.
The next time the Lakers call Pelicans GM Dell Demps, this is probably what they'll hear on the other end of the line: "The subscriber cannot be reached."
Even if the Lakers tender a better offer, it would be foolish for the Pelicans to not wait for what the Celtics can offer in July when Boston will be allowed to make a pitch once it satisfies a quirk in the collective bargaining agreement involving Kyrie Irving's contract.
So yeah. Two things for Lakers fans. No Davis arrival before the Feb 7 trade deadline, and, following today's crushing 115-101 loss to the Warriors, a playoffs, which would require winning at least 20 of their last 29 games, is getting a lot less likely.
JUVIE CABIGON. The sad part of losing someone you love is reliving the pain every year when the anniversary of the passing is observed.
I am in that lonely state today as I remember the death of my former boss-turned best friend, Juvie Cabigon.
Juvie took me under his wing when I dropped out of college after five miserable semesters and started working at the now-defunct Cebu City Sports Commission in the early 90s.
As the years peeled, we became best buds who laughed and cried over our jagged journeys in life.
In the mystery of God's ways, Juvie was taken from this world last year. He had so much more love to give, so much more happiness to share. And those of us who he left behind, whose wounds remain fresh and gaping, we feel a little empty.
But just as Juvie's beloved Nieva and son P.J. Cabigon feel in Las Vegas, I am comforted by the thought that the great and brilliant man who had carried me when I was weak and vulnerable, is now in a better place.
Because heaven is a playground.
Love you, man. Miss you.