SOME of the best things in life, like the water we drink and the air we breathe, are free.
But if you want to go see the 2017 NBA Finals at the Oracle Arena, it will cost you a small fortune.
SPIN.ph contributor Adeline Deladisma was at the Warriors' home turf as a credentialed media member covering Games One and Two. We asked her to do some investigating and her findings were quite revealing.
Depending on how far up the seats are located, tickets at section 200 range from $500 to $900. A closer view of Steph's Curry's killer crossover and Kevin Durant's feathery-smooth jumpers costs up to $1200 at section 100.
And according to Stub Hub, courtside seats for Game 5 can be had for $10,000 a pop. Take that, LeBron.
There's enough food at the arena to feed an entire continent, you just have to part with your precious American dollars to partake of it.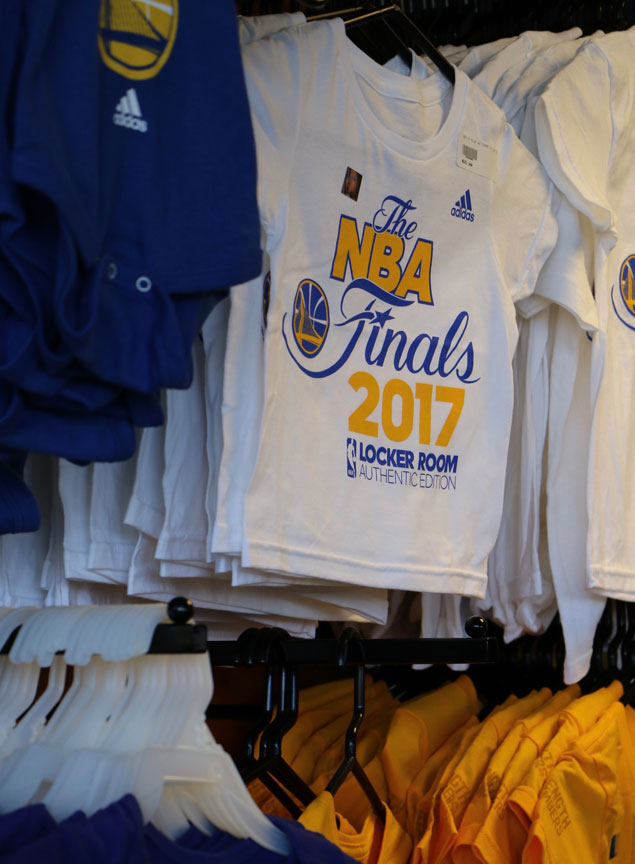 A hotdog costs $6.75 while a hamburger is $11. Feel free to wash it down with some soda for a cool $7. Chicken fingers is $10 and delicious.
[See Want to watch the Cavs play at The Q? It ain't cheap]
If you still have some extra cash in the stash after paying for tickets and food, shopping at the Warriors Team Store is a must. After all, money comes and goes while the mementos of a historic NBA Finals can last a lifetime.
Warriors and Finals hats range from $35 to $50 depending on style and color. Jerseys run from $85 to $110 while T-shirts for kids and adults are $24 to $50.
If the budget's tight, grab a key chain for a modest $9.
When the series shifts to the Quicken Loans Arena in Cleveland, we will be there as well to check out the food, the gear and the ticket prices for this NBA Finals.
Stay tuned.