THE second conference of the Maharlika Pilipinas Basketball League (MPBL) is right around the corner and fans just can't help but feel excited after the league expanded to 26 teams, with more cities and provinces all over the Philippines being represented.
Before the conference officially kicks off on Tuesday, June 12th, SPIN.PH examines the lineups of every team and tries to answer questions in fans' minds: Which ex-pro is playing for whom? Where will this rising star land? For crying out loud, is SAP Bong Go really gonna play?
Let's read on.
Bacoor
Suddenly, the MPBL has a budding 'derby' coming up with the addition of Bacoor – the second team from Cavite to join the league. And the team certainly won't be coming in without firepower.
Asean Basketball League (ABL) champion Oping Sumalinog will look to bring the experience that he got from Alab Pilipinas to this team as he forms a formidable forward tandem with the versatile Gab Banal.
Former University of the Philippines standout Mikee Reyes steps out of the panel booth and returns to the basketball court while former San Sebastian Stag Leo de Vera looks to revive his career with the squad.
Marlou Aquino, formerly of the Bulacan Kuyas, also took a jump to the squad looking to contribute spot minutes off the bench.
Batangas
The inaugural champions will be coming in with basically the same core, hoping that continuity will work for them this conference.
Still leading the pack are PBA champions Val Acuna and Lester Alvarez alongside the mix of young guns and D-League veterans like Bong Quinto, Tey Teodoro, Dennis Villamor, Moncrief Rogado and Jaymo Eguilos.
ADVERTISEMENT - CONTINUE READING BELOW ↓
That doesn't mean they didn't tweak their roster a bit as they added former University of the East gunner Bong Galanza while picking up gems from the NAASCU like Jason Grimaldo, Sandy Cenal and Jason Opiso. Heading into the second conference, Batangas still looks like the team to beat.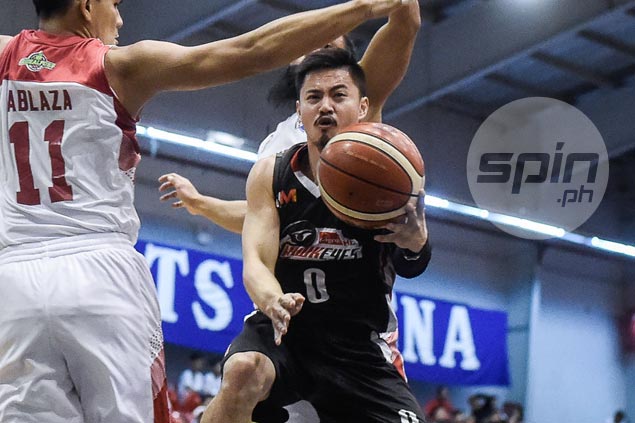 Bataan
Gary David is still the undisputed leader of this Bataan side, especially after carrying the team to a quarterfinal appearance in the inaugural conference. This time however, he'll have plenty of help.
With the MVP group now joining the fray and backing Bataan through SCTEX, David won't have to carry the team alone especially with the arrival of former Alab Pilipinas players Pamboy Raymundo and Robby Celiz.
Gilas 23 for 2023 pool member JJay Alejandro and former Jose Rizal standout Byron Villarias are also expected to play huge roles for the squad.
UAAP champion Vince Tolentino and former NCAA stars Gab Dagangon and Ervin Grospe will be bringing in the youth and the vigor to this loaded Bataan squad.
Basilan
Jojo Tangkay will look to prove that he's still a potent offensive weapon even at age 41 as he's expected to lead this low-key Basilan side in their venture in the league.
A slew of former Letran stalwarts from different generations will bolster Balisan as brothers Dennis and Dino Daa forms a frontcourt tandem alongside Jojo Belorio and Hafer Mondragon.
Former UST deadshot Clark Bautista and Macky Acosta of Mapua are also players to look out for in the squad.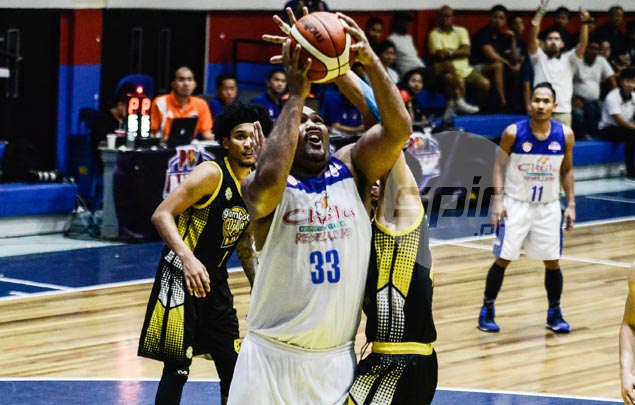 Bulacan
The winning tandem of Ogie Menor, Jay-R Taganas and James Martinez – three players who've won titles during their high school days with the San Beda Red Cubs - are expected to lead from the front for the Kuyas.
Adamson guard Jerick Canada and two-way big men Hans Thiele and Jason Melano will be joining the core of Bulacan whic is looking to make it even deeper in the playoffs this conference.
ADVERTISEMENT - CONTINUE READING BELOW ↓
Former CESAFI Rookie-MVP Wowie Escosio looks to reinvigorate his career as TIP star Jorey Napoles hopes to showcase what he can do given the higher level of competition.
Caloocan
JR Cawaling and Paul Sanga will once again be teaming up on the wings to lead Caloocan's attack this conference.
The two played together for Far Eastern University and now they'll get the chance to form that partnership anew at Caloocan.
The guard spot will be shared by Cedric Labing-isa and former Adamson star Joseph Nalos as Jopher Custodio, Dawn Ochea and Mar Villahermosa will bring depth to the team.
Cebu
Given its rich history in basketball, expansion club Cebu is expected to be a major player in the MPBL scene.
Minglanilla's very own Patrick Cabahug will be back home to represent his city after years in the Southeast Asian basketball scene. Joining Cabahug would be tried-and-tested veterans Jondan Salvador, Erick Rodriguez and Cesar Catli.
Their homegrown selections certainly aren't pushovers with two-time CESAFI MVP Enrico Llanto bannering the pack alongside John Abad and Harold Cortes.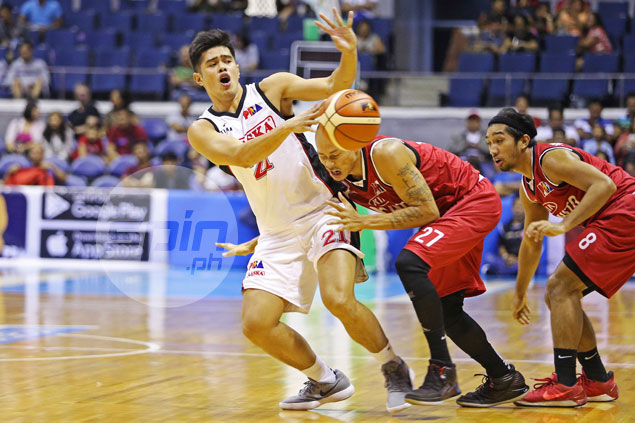 Davao Occidental
PBA veteran Mark Yee will be the focal point of Davao Occidental in their first foray with the MPBL.
Yee, a guy who won't shy away from getting his hands dirty, is expected to also play a bigger role on offense for this team.
Ex-pros Jopher and Bonbon Custodio (not related) will be given the task to provide the scoring as former San Sebastian star Leo Najorda is out to prove that he still has a lot left in his tank.
General Santos
The hometown players of the league founder will have work cut out for them given the lack of big names. The team only has two ex-pros in Jeremy Bartolo, who briefly played for Kia back when they were an expansion side, and Marlon Basco – a guy who hasn't been in the PBA for over a decade.
They could only hope to get inspiration from their local players Delmar Mahaling, Christopher Masaglang and Anthony Timon to boost them in this campaign.
ADVERTISEMENT - CONTINUE READING BELOW ↓
Imus
The second of the Cavite squads in the league, Imus got a break when Manila let go of PBA grand slam winner Jerwin Gaco. Imus was quick to pounce on the 37-year-old banger pairing him with 6-5 rebounding machine Andre Paras who broke out of the shadows of his younger brother Kobe with an impressive performance in the PBA D-League for Ama.
Youth will be served at Imus with several key players at 25 and under namely Wilson Baltazar, Jom Sollano, Dan Alberto, Francis Munsayac and Carlo Escalambre.
Laguna
It's an Ateneo reunion for former Blue Eagles Jai Reyes and Ryan Buenafe at Laguna, one of the dark horses for the conference.
The two played a major role in Ateneo's fivepeat before having brief careers in the PBA. Now they join hands in trying to steer Laguna to a respectable finish in their debut conference.
Former San Miguel reserve Michael Mabulac will be their cornerstone down low as veteran guard and former PBA champion Denok Miranda is out to prove that he can still play at a high level.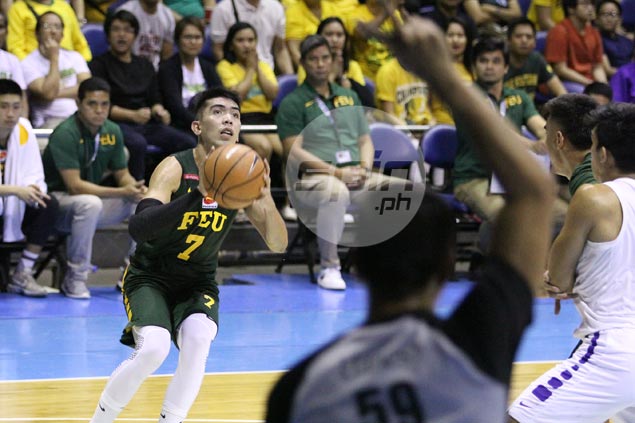 Navotas
TNT reserves Levi Hernandez and Monbert Arong will be the key players for a rejigged Navotas side that will also have the services of former FEU standout Ron Dennison who's transformed into a lethal two-way player in his final year for the Tamaraws.
National University stretch forward Matthew Salem will also be joining the squad forming a formidable frontline with Michole Sorela and Kyle Neypes.
Pampanga
Scoring won't be an issue for Pampanga since it has a three-headed monster to lead the offense. Former NCAA Finals MVP Jimbo Aquino will be joined by gifted scorers Jong Baloria and Michael Juico to lead the proud Pampanga side.
Allen Enriquez, Ed Rivera and Marlon Gomez will now have to work double time underneath to compliment the potency of their scorers and make a deep run in the tournament.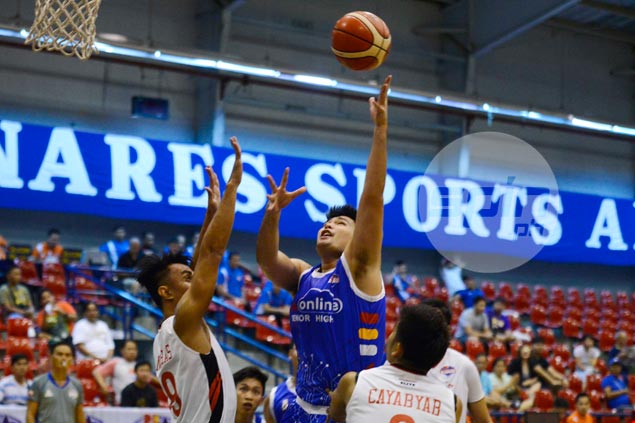 Paranaque
Former NCAA Mythical Team member Harold Arboleda will still be doing it all for Paranaque, and after losing most of his former Perpetual teammates, it's gonna be even more tougher this time for him.
He will now have to join hands with ex-rival Ryussei Koga of San Beda and hulking Adamson big man Ivan Villanueva to try and make the most out of their campaign this season.
Pasay
Jaypee Belencion showed before that he can be an able scorer on the professional level. For them to have a shot this season, he needs to take that scoring to the MPBL.
ADVERTISEMENT - CONTINUE READING BELOW ↓
The former Letran Knight will be Pasay's main source of offense and he will be joined by ex-EAC General Jan Jamon and former La Salle big man Brian Ilad.
Robert Bartolo, who once was the future of the College of St. Benilde program, will be manning the paint for them while ex-Altas gunslinger Jett Vidal looks to continue shooting for Pasay.
Pasig
It's another Letran reunion as ex-NCAA champions Boyet Bautista, Ronjay Enrile and Jonathan Aldave team up again for the Pirates.
In their mid-30s now, the trio hopes that their familiarity playing with each other will pay off for a squad that lacks the necessary drawing power that other teams have.
Who knows, the Pirates may have something else up their sleeve.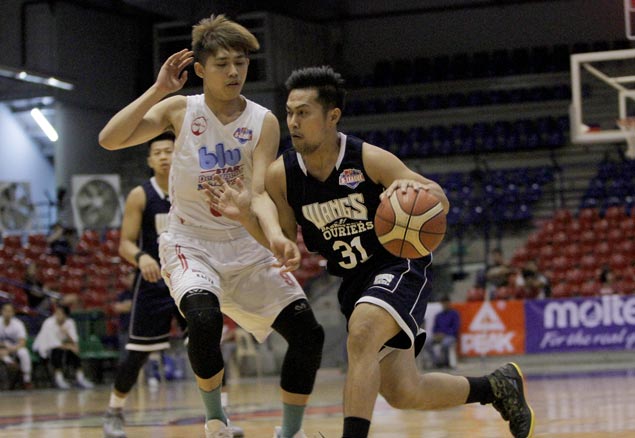 Quezon City
Quezon City made a surprise run to the quarterfinals last season before losing to the Valenzuela Classic in a three-game grind. Former Barako Bull star Jojo Duncil will be reinforcing pretty much an intact squad rich in homegrown talent.
Ex-Mapua ace Hesed Gabo leads the slew of homegrown stars alongside teammate JR Raflores, Christian Palma, PJ Barua and Raymark Matias. Jeff Morillo and Jay Collado will still be bannering the paint for the Capitals as Andoy Estrella, Joco Tayongtong and Alwin Alday are expected to add further firepower to Quezon City.
Rizal
The boys from the mountain side can't brag of any pulling power, but they're hoping that their hardworking veterans would be enough for them this season.
Former UE slotman Kelvin Gregorio will be leading the attack at the frontline alongside bangers Nino Marquez and Mark Benitez. Like some other teams, Rizal will hope to get gems from their homegrown players and build from there.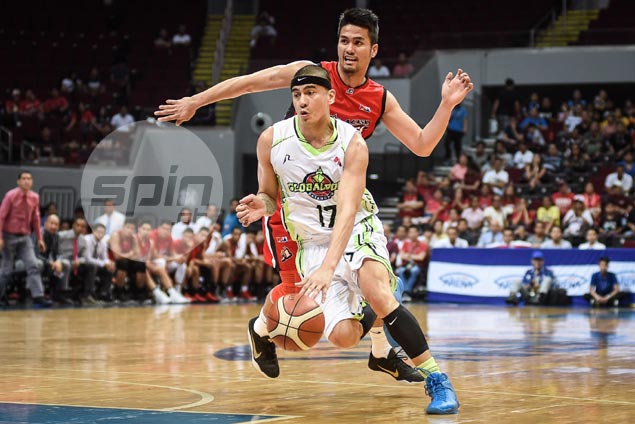 San Juan
If there's a team that's notable for star power alone, then it's San Juan that first comes to mind.
Embattled cager Mac Cardona will look to leave his troubles behind as he suits up for the Knights alongside capable ex-pros in John Wilson, Larry Rodriguez, Samboy de Leon and Jam Cortes.
While the veterans are already formidable, San Juan also boasts of promising young stars led by Philippine Christian University star Michael Ayonayon, former CEU stud Aaron Jerute and CJ Isit of Mapua.
Makati
Like San Juan, Makati has a good core of capable ex-pros led by the high scoring Phillip Paniamogan.
Paniamogan forms an exciting backcourt partnership with PBA and ABL veteran Rudy Lingganay as Jeckster Apinan, James Mangahas and Mark Isip mans the frontline.
Their homegrown talent will also be put on the spotlight, most of which are standouts from various recreational leagues.
Sports reporters will be familiar with Roy Cayanan, a crafty, high scoring guard who's played with a few ex-PBA players and college stars in his stint as the Scribes' resident recruit.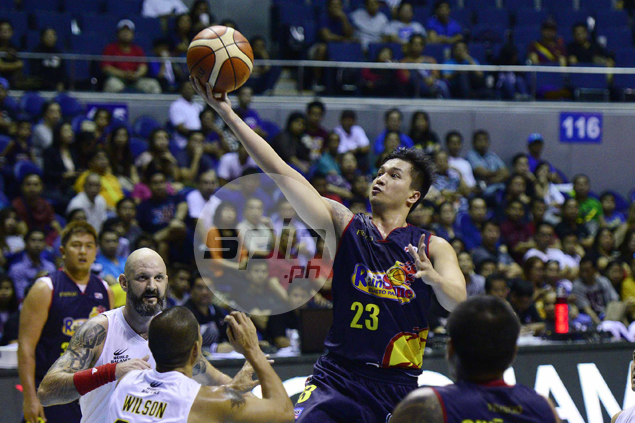 Mandaluyong
All eyes will be on Ray Parks, a two-time ABL Local MVP and a prospective top pick in the PBA. Questions on how he'll lead his squad will be answered as Parks is set to banner a young team without players with vast PBA experience.
ADVERTISEMENT - CONTINUE READING BELOW ↓
Parks will be joined by ex-Alab teammate JR Alabanza, ex-pro/actor Mac Andaya, Jeff Javillonar and Josan Nimes.
Gian Abrigo takes a jump from Quezon City to the Tiger City as ex-La Salle boys Thomas Torres and Prince Rivero are also expected to produce. Andaya, however, isn't the only showbiz personality in this team as Xian Lim is set to suit up for El Tigre.
Manila
Manila was quickly dragged into the spotlight after a disagreement with Jerwin Gaco which went public. The fact that it let go of Gaco means it has plenty of star power in their rotation.
Three-time PBA champ Roger Yap will be the team's resident veteran, alongside ex-pros Reil Cervantes, Marvin Hayes and Marcy Arellano. Joseph Yeo was also slated to play for the Stars but was replaced at the last minute by the high-scoring Adrian Celada.
All eyes however should be on former NAASCU MVP Aris Dionisio who's looking to use the league as a springboard to the pros.
Marikina
Whether Gerald Anderson - a guy who was reportedly set to play college ball 'til showbiz came calling – can play at this level will be one of the burning questions for fans of Marikina.
Aside from Anderson, there are still a lot of things to look forward to as Marikina is pinning their hopes on Jackson Corpuz, who still has a live contract in the PBA.
Corpuz' contract is set to expire this October and all Marikina can do now is to wait until the energetic forward takes a jump from Columbian Dyip to join them.
JP Calvo of Letran will also be available late, with the agreement that the fast-rising guard will play once the Knights' season in the NCAA is over. Til he comes back, Yves Sazon is expected to play major minutes at the combo-guard spot.
Ex-pros Warren Ybanez, Phillip Butel and Erwin Sta. Maria round up the Marikina lineup.
Muntinlupa
Yes. Special Assistant to the President Bong Go will be playing for Muntinlupa. Now that we have that out of the way, it's time to focus on the basketball side of things for the Cagers.
Reigning PBA Slam Dunk king Rey Guevarra will be taking his high-flying act to Muntinlupa, looking to prove that he's more than just a sideshow.
Sleek scorer Allan Mangahas and Chito Jaime will once again be back for the Cagers alongside their youth movement composed of Dave Moralde, GJ Ylagan, Chester Saldua and Ryan Costelo.
ADVERTISEMENT - CONTINUE READING BELOW ↓
With an intact lineup and the addition of Guevarra and Go (kidding), this team is very capable of repeating its finals appearance in the first conference.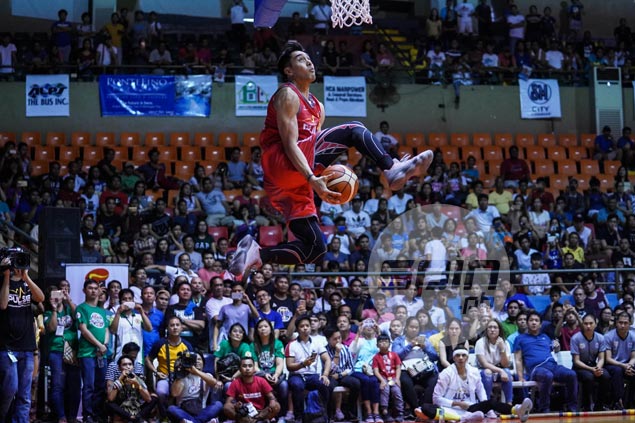 Valenzuela
After the Classic ran into a brick wall in their semis match-up with eventual champions Batangas, Chris Gavina is also going with the familiarity route by fielding a basically intact roster heading into the conference.
Paolo Hubalde will still be their main man alongside ex-Adamson star Chad Alonzo. Their younger guys in RJ Argamino, Ryan Arambulo and Ford Ruaya are also names to watch out for as the Classic look to continue their winning ways in the league.
Zamboanga
Asean basketball legend Leo Avenido will be taking his act to Zamboanga looking to prove that though he's pushing 40, he's still very much capable of weaving his magic in the ABL.
Avenido will be joined by ex-pros Reed Juntilla and Rob Sanz – who was an integral part of the dominant PCU squad early in the 00s alongside Jayson Castro and Beau Belga.