BALANGA — The Pasig Sta. Lucia Realtors survived the Bicol Volcanoes' final explosion to come away with a 75-73 victory in the Maharlika Pilipinas Basketball League (MPBL) Lakan Season at the Bataan People's Center.
In contrast, the Bataan Risers kept pounding till the end to handily prevail over the Rizal Golden Coolers, 78-57, and rev up their drive to the playoffs in the North division.
Just when the Realtors were coasting along with a 71-54 spread heading to the last five minutes, the Volcanoes suddenly spewed fire, unleashing a 16-point salvo sparked by Ronjay Buenafe's four straight three-pointers.
Robbie Manalang finally broke through with a jumper for the Realtors, but the Volcanoes' Hafer Mondragon knocked in another triple to knot the count at 73.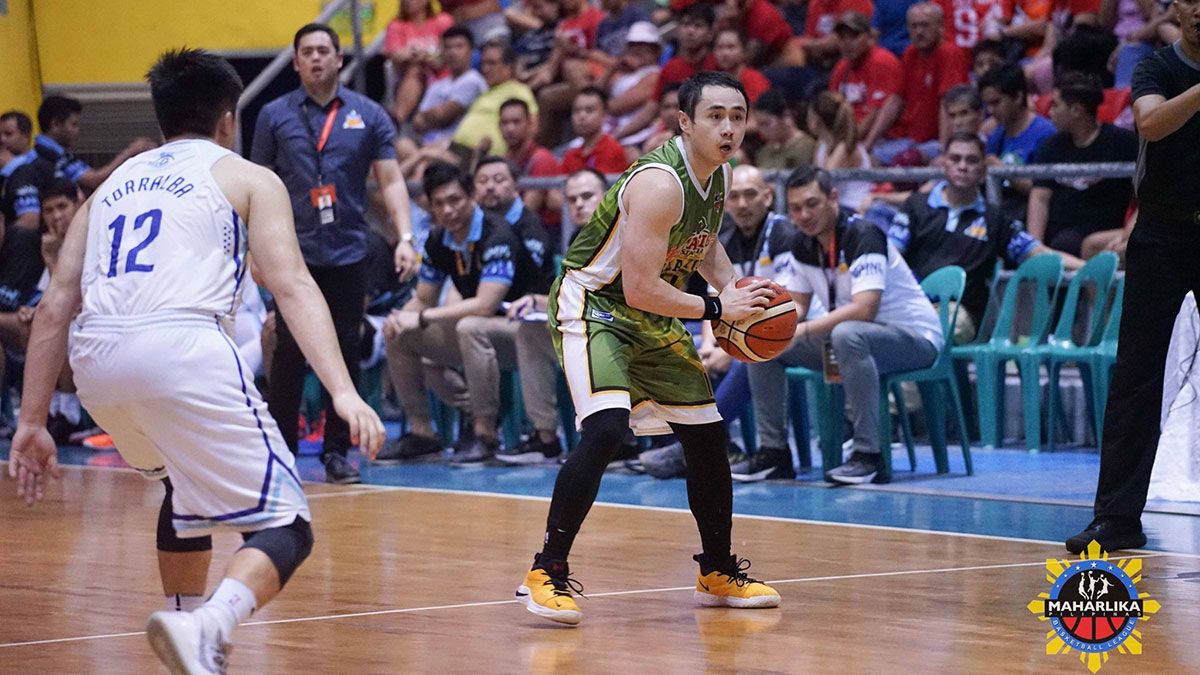 Continue reading below ↓
Recommended Videos
New acquisition Leo Najorda, however, proved his worth for the Realtors with a jumper in the last 25 seconds that turned out to be the marginal basket as Jonathan Aldave and Buenafe muffed shots at a game-winning trey.
The Realtors, powered by Jeric Teng's 20-point, 7-rebound, 6-assist effort, raised their record to 11-5 and firmed up their hold of fourth spot among 16 teams in the North.
Teng was supported by Manalang with 17 points, 7 assists, 3 rebounds and 2 steals, Najorda with 16 points and 8 rebounds, and Alfonso Gotladera, also a key addition, with 12 points and 6 rebounds.
The Volcanoes suffered their sixth straight defeat and tumbled to 8-11.
With 12 players scoring, the Risers, led by Alfred Ryan Batino and Chito Jayme with 13 points each, jumped to 9-8 and are now on the fringe of the 8-team North playoffs.
The Golden Coolers, with Mark Benitez's 10 points on top, skidded to 3-12.