MACAO - Blackwater's campaign in the East Asia League Terrific 12 didn't end up the way the team wanted it to be.
If there's any consolation though, the losses came now even before the Elite kick off their campaign in the PBA Governors Cup.
"I think looking at it in a positive way, I think it's better that it happened now rather than next week when we start playing (in the Governors Cup)," said guard Mike Digregorio.
Hampered by injuries to key players, including the 27-year-old Digregorio, Blackwater never got into the groove in its second straight campaign in the annual meet after losing back-to-back games in Group A against the Seoul SK Knights and Chiba Jets and fail to advance in the semis.
Digregorio was joined in the sidelines by rookie Ray Parks, Rabeh Al-Hussaini, and Mike Cortez.
Unlike the rest, Digregorio was ready to play going here until falling ill once the team arrived.
"I thought it was just the common flu. I thought it would pass over. But the night we got here, it got a lot worse," he said.
Digregorio later had to check in at the hospital where he was diagnosed with a case of tonsillitis.
"They did a blood test to me to see if there's anything more serious than that," he recalled to SPIN.ph. "But the blood test came back and it was negative. It was just tonsillitis and I've been taking the proper medicine since it was properly diagnosed."
The Elite left for Manila Friday and Digregorio admitted being frustrated at able to suit up for the team.
ADVERTISEMENT - CONTINUE READING BELOW ↓
"Honestly, I was very disappointed that I couldn't play in the tournament because when we've been here last year, it was a great experience and I had a lot of fun playing here," he said.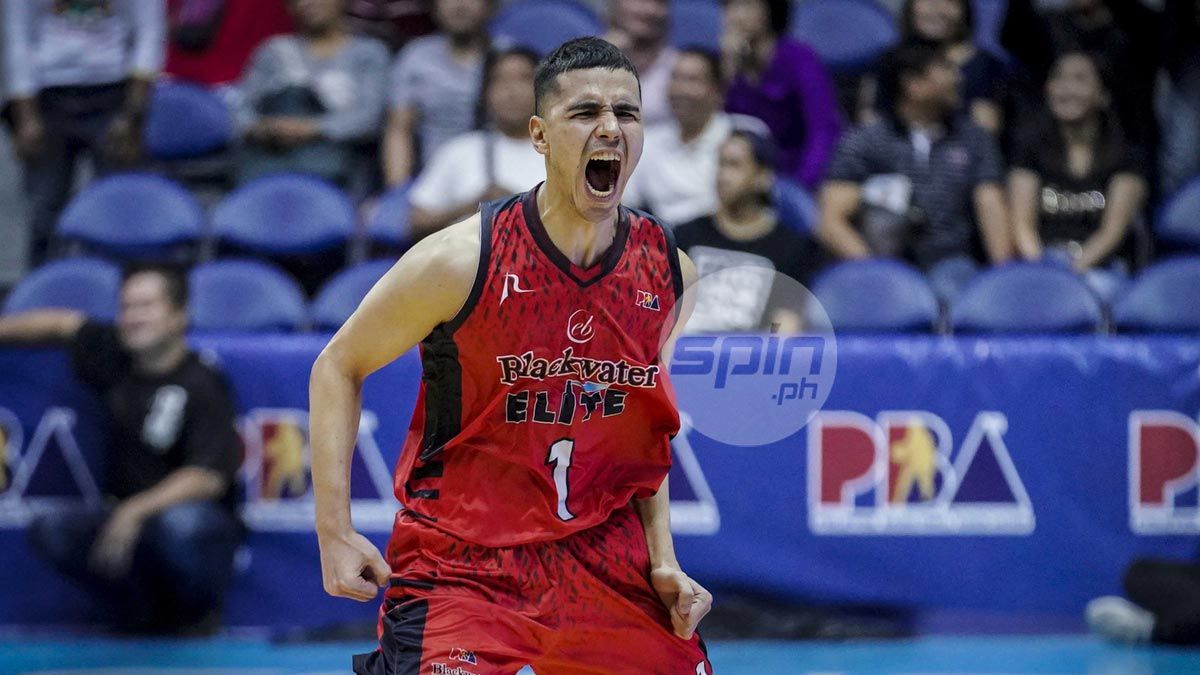 Digregorio made a mark in last year's Terrific 12 that he was the face of the Blackwater team in the tournament posters scattered around the area.
"You know seeing my face on the poster everywhere make me really looking forward to helping the team, and I guess it didn't work out that way because unfortunately, I got sick," he said.
Now feeling better, Digregorio vows to make up for the Elite when they open their campaign in the season-ending meet next week against TnT Katropa.
"Once the Governors Cup start, I'll be 100 percent ready to," he said.