BIG Baller Brand celebrated Lonzo Ball's formal entry into the NBA with the release of the 2017 NBA Draft second overall pick's latest colorway of his signature shoe, the ZO2 'Sho'Time.'
Moments after the Los Angeles Lakers took Ball as the No. 2 pick, the family owned company announced on its website that the new version of the former UCLA standout's shoe is now available for pre-order but only for a limited time.
The only difference from the first release of the ZO2 in black and gold is the colorway that rocks the iconic purple and gold of the Lakers. The price remains at $495 per pair.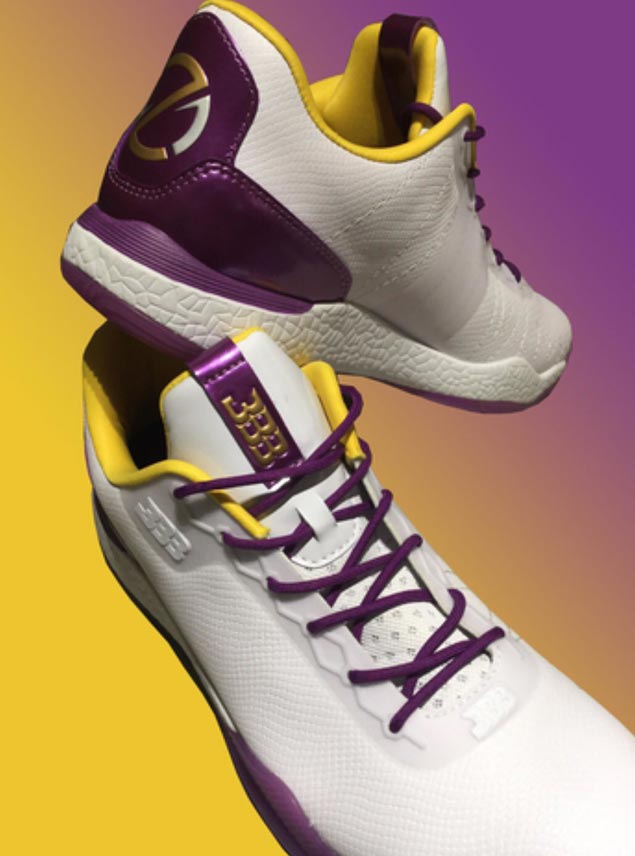 Ball himself was spotted wearing the 'Sho'Time' shortly after getting picked by the Lakers.
There's just one hitch, though. Those who will pre-order a pair can expect the shoe just in time for the NBA All-Star Game in Los Angeles — in February 2018.