LEBRON James' versatility has been one of his greatest strengths that fueled his rise to NBA elite status. And the Cleveland Cavaliers star has not been shy in sharing his rigorous training that made him one of the most complete basketball players in history.
With the Nike LeBron 14 Chasedown Come Out of Nowhere Experience, more than 70 people made up of Nike+ members and sports scribes, including one from SPIN.ph, got a taste of what it's like to train in James' shoes — both in literal and figurative sense.
Far Eastern University coach Olsen Racela and some members of the Tamaraws supervised the training session last week at the Kerrys Sports Arena in Taguig City, where attendees were also given the chance to wear James' latest signature sneaker, LeBron 14.
In the training session made possible by Nike Philippines, participants went through four stations with specific skills in each station targeting one aspect of James' game that he has mastered to become a dominant force in the NBA.
ADVERTISEMENT - CONTINUE READING BELOW ↓
Looking to improve your game, or maybe channel your inner LeBron? Try out these drills.
Dribbling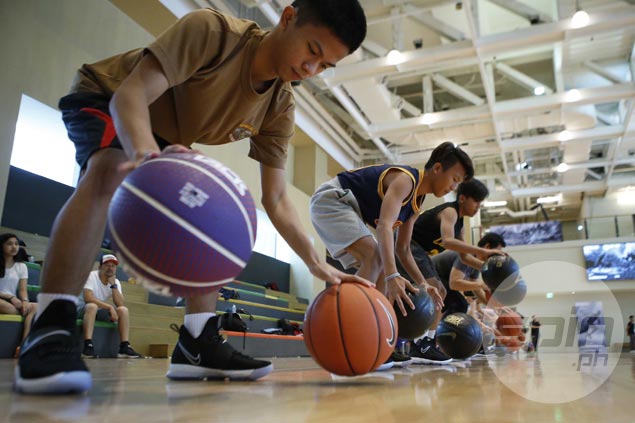 Despite standing at 6-foot-9, James has excellent ballhandling, which is why he's the main playmaker for the reigning NBA champ Cavaliers. Racela, with the help of FEU point guards Hubert Cani and JC Trinidad, led the participants to different stationary dribbling drills—right-handed dribble, left-handed dribble, the double pound, among others. It could be difficult at first, especially in maintaining ball control with the non-dominant hand, but the work will bear fruit with crisp handles in the long run.
Shooting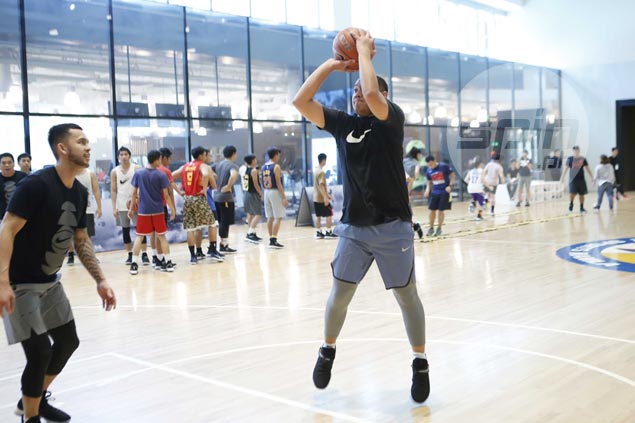 James has developed his shooting range in his career, which only made him more difficult to stop especially in one-on-one situations. On single coverage, James can break down his guard and choose to either hit a stepback jumper or drive hard to the hoop. We simulated those situations where FEU assistant coach Ryan Betia and point guard Jasper Parker put us through isolation plays.
ADVERTISEMENT - CONTINUE READING BELOW ↓
After receiving the ball in the elbow, you can choose to either drive to the basket or cross over and take a step back jumper. Repeating the drill numerous times can make the decision-making process quicker, and practicing on those jumpers will only improve your shooting.
Agility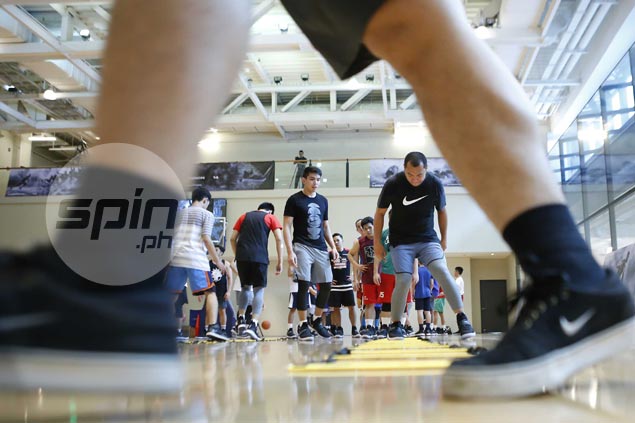 James is deceptively agile and has great footwork for a player of his size. To develop explosive agility, FEU guard Ron Dennison took us to the agility ladder, a ladder-like tool where we jump from each 'square' to another. Here, we did an in-out drill, lateral drill, and tango drill, among others.
ADVERTISEMENT - CONTINUE READING BELOW ↓
Racela even shared FEU assistant coach Johnny Abarrientos, a former PBA MVP with exceptional footwork, does well in this drill to this day..
Post game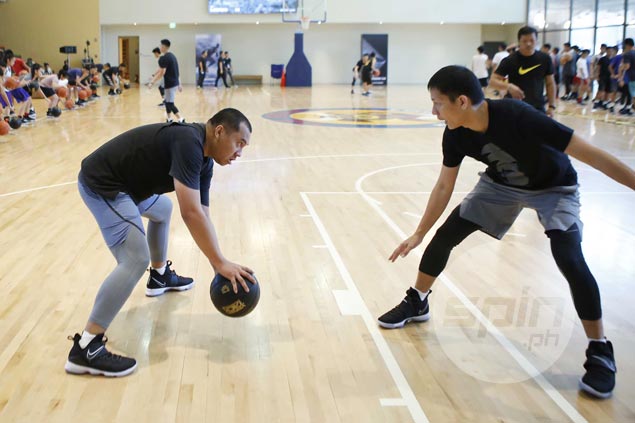 James' versatility also makes him very dangerous at the post, which is why Racela, with the help of FEU big man Richard Escoto, taught us one of the first things to master in the paint. A good post move, Racela said, starts with a jab step using the right foot if you are located in the right side of the paint, or the left foot when you are on the other side.
ADVERTISEMENT - CONTINUE READING BELOW ↓