KOBE Bryant is at peace on the first day of his retired life. But another famous 'Kobe' is struggling to let go even after spending years away from the spotlight.
Like the rest of the basketball world, second-year law student Raphael Inno B. Patajo dropped everything on Thursday morning, trading books and cases to read for two bottles of beer and pizza with his friends, just to witness the magical ending to Kobe's legendary career.
To those close to him, he's known as Rap. But to the many Pinoy hoop junkies, he's the man fondly called 'Kobesaya.' And like many life-long Kobe fans, Patajo rode the roller coaster of emotions from nostalgia to euphoria and finally dread in the aftermath of the Black Mamba's final game.
"When Kobe walked off the court and to the tunnel, medyo bumigat na dibdib ko at medyo nainis kasi hindi na mauulit yun. Hindi na siya magsusuot ng Lakers jersey at maglalaro. Hindi na siya ang go-to-guy at magpapanalo sa Lakers. Hindi na siya babalik sa court," he said.
"Nung nanonood kami, medyo pigil [ang lungkot]. Pero later that night, it started to sink in. There's nothing more to expect the day after. Wala na ko aabangan at susubaybayan na laro niya. Hirap tanggapin, medyo nainis ako ng konti kasi nakasanayan, nakalakihan. tapos ayun wala na," added Patajo, who turns 28 on April 18.
Continue reading below ↓
Recommended Videos
Patajo, or shall we say 'Kobesaya', speaks from the heart and draws deep from his well of experiences after following Bryant's NBA career from the very beginning. He remembers the moment Bryant caught his attention, when the 18-year-old rookie became the youngest slam dunk champion in NBA history in 1997.
To this day, Patajo recalls hating the San Antonio Spurs, who swept his beloved Lakers in the Western Conference Semis in 1998. But most important, he got hooked on Kobe because of a special connection.
"Mula 10 years old ata ako, [may mga nagsasabing] hawig ko raw si Kobe," Patajo recalled. "Nagustuhan ko rin naman kasi ginagaya ko rin naman s'ya dati pa."
Patajo and his uncanny resemblance with his idol took him places. On his third year taking up Marketing in Centro Escolar University, he happened to join a basketball league in their village in Cainta where he teamed up with Michael Villar, who was then an executive producer at IBC 13 that covered the PBA. Patajo took the opportunity to ask Villar for part-time job openings, perhaps as a production assistant.
"He told me to proceed to the IBC studio in QC and upon arriving there, I was introduced to sir Mico Halili," said Patajo, recalling that light-bulb moment that changed his life.
"Sir Mico and the other producers came up with the idea of 'Kobesaya' making comical segments during the pre-game, halftime and post-game shows," he added. "So instead of being a PA, I became Kobesaya."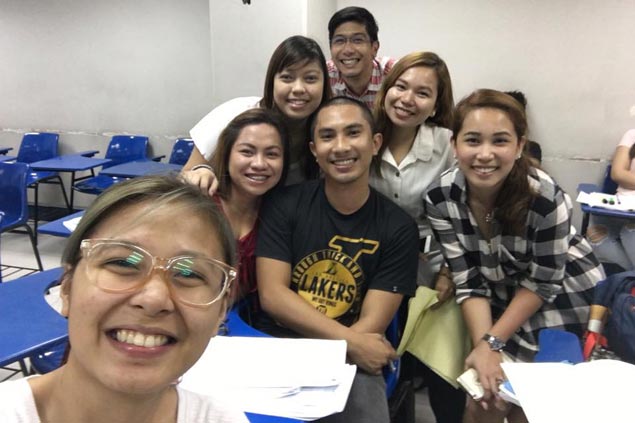 From 2011, Kobesaya became a sensation among PBA fans and made Patajo an instant celebrity in his own right.
"In my everyday commute, I get recognized. I have conversations with jeepney passengers or drivers, and anyone na makasalamuha ko," he shared.
Patajo noted that he had to juggle his studies, his tutorial gig on the side during afternoons, plus his PBA duties. As he graduated and moved to a marketing job at Jobstreet.com, he still managed to perform as Kobesaya during PBA games. But even with an exhausting routine, he found great joy especially in his Kobesaya stint.
"Giving the fans that feel-good vibes when they watch our show or seeing me personally, I think of it like a public service, the perks of improving myself professionally through public speaking, tapos I got to travel to places, meet personalities. And lastly, which gives me the greatest satisfaction, I helped my mother with the finances and providing for the family," Patajo noted of the perks of his job.
But in 2014, Patajo surprisingly took a step back from the limelight and faded away into obscurity as he pursued a different calling. Despite the clamor for Kobesaya's return, he managed to stay out of the public eye for almost two years, seemingly at peace in chasing his dream as a lawyer.
"My mother and lolo who's an RTC judge, along with my renowned lawyer relatives and cousins motivated me to take up law," said Patajo, who's related to former Supreme Court justice Lino Patajo and famous lawyer Lorna Kapunan.
"Hindi na kaya i-accomodate yung Kobesaya stints ko because of the demand of law school duties, and because the classes are from 5-9:30 p.m., directly in conflict with PBA games."
"I originally intended to study law right after working for two years just to acquire that professional work etiquette, I did not really consider making a career out of Kobesaya," Patajo added with a laugh.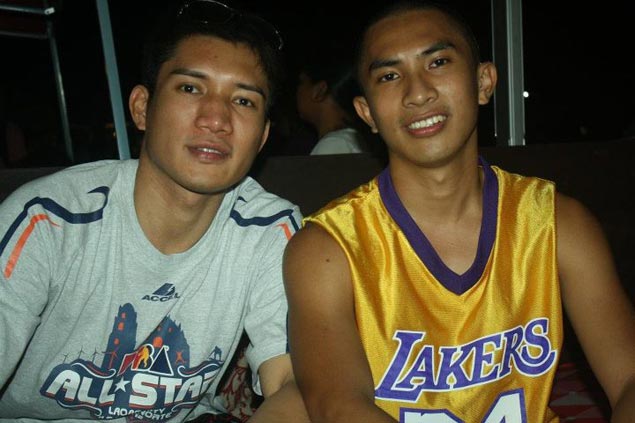 He shared that he'd miss the camaraderie built with the crew and the fans in his stint as Kobesaya from time to time, but the more surprising fact here is how he managed to stay in front of the TV cameras at all given his personality.
"Personally, I don't crave attention, medyo introvert ako eh," shared Patajo, which helps explain how he's transitioned well back into his private life.
But thanks to Bryant's retirement, Patajo will finally have closure in the Kobesaya saga, an itch he can finally scratch after struggling with the predicament for so long.
With the PBA show Sports360 paying a final tribute to both Kobe and Kobesaya, Patajo returns to TV screens one last time on Sunday. Asked how he feels days before his 'official' retirement, he takes a long pause, contemplating on his reply.
"Bigla nag-flashback yung memories," he said, laughing. "Well, medyo mabigat sa dibdib, in denial phase na masaya at medyo nanghihinayang. Thankful din. And lastly, honored and contented to formally give recognition to Kobesaya's retirement."
Watch his emotional farewell video below: