CHICAGO - If it's "lonely at the top" as an old adage says, can you imagine the bottom?
Kiefer Ravena has an idea. 
Once a collegiate star who did it all on the basketball court, the two-time MVP is now doing it all on the domestic front. He buys the groceries and cooks his own food. He does the laundry and irons the clothes. And when he eats his meals, it's always a table for one.
Kiefer lives in a modest apartment in Frisco, Texas where his only companions are faith, hope and fortitude.
"I'm fine," he says of fending for himself. "I was raised in a home where if you could do it by yourself, you do it." Besides, he added, "sacrifices are necessary to realize a dream."
As he embarks on a journey to make the NBA via the Texas Legends of the Developmental League, the decorated former Ateneo Blue Eagle, who won back-to-back UAAP titles in 2011 and 2012, is in for the long haul, saying "good things take time."
As Christmas nears, Kiefer wished he wasn't 7,000 miles away from home. But he is grateful that technology has narrowed down the oceans. He is on Instagram and uses Viber to talk to his parents and siblings regularly. He also keeps constant touch with girlfriend Alyssa Valdez, a volleyball phenom carving her own path in the Philippines. 
Kiefer misses a lot of Filipino delights and would give his left arm to feast on a plate of beef caldereta. And with a playful laugh, he prefers a shot of lambanog to go with it.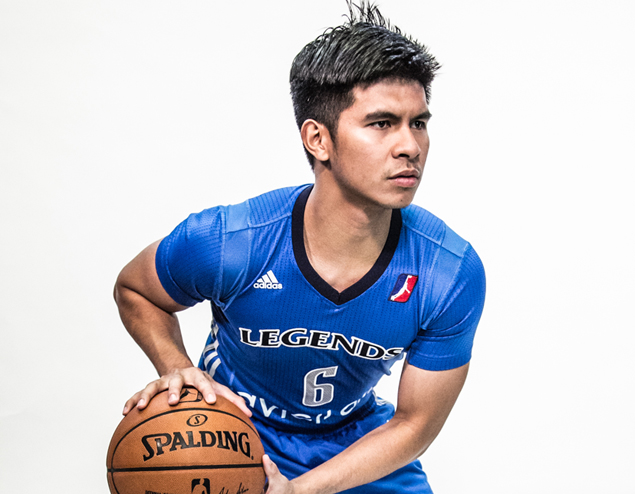 Texas Legends practices are uber competitive but Ravena holds his own. Nature gifted him with athleticism, and growing up under the watchful eyes of his dad Bong, a former PBA player, Kiefer nurtured a work ethic that demanded discipline and the delivery of maximum effort. 
At some point in a man's life, he reaches a fork in the road.
When Kiefer Ravena arrived on that intersection a few months ago he opted to go overseas to try his luck in the NBA. It meant leaving his comfort zone and departing from the affluent life he had known. 
The NBA is a much taller mountain to climb than the PBA. But failing to make the cut in the world's biggest basketball stage is better than not even trying.
At 23, young but wise beyond his years, Kiefer refuses to spend the rest of his life wondering what if.
Postscript. A 26-minute phone conversation doesn't usually say much about a person on the other end of the line. But it did for Kiefer Ravena. He was smart and well-spoken, carefully parsing his words as though they were diamonds. He was also polite and respectful, traits that suggest fine breeding. It's hard not to root for this young man.
A million thanks to Britney Wynn, the Texas Legends' Senior Director of Business Development/Media Relations, for setting up the interview. Britney also hooked me up with Bobby Ray Parks last season.
Thanks also to Daniel Quindao Guden of PhilBoxing and SuperBalita for his technical support in producing this piece.