JOSHUA Munzon towed Pasig Chooks to a stunning 19-15 victory over world no. 17 Kranj of Slovenia to book its spot in the quarterfinals of the Chooks-to-Go Manila Challenger on Saturday at SM Fairview.
The Fil-Am swingman poured 10 points, including a clutch bucket in the final 20 seconds that preserved the lead for the Filipinos to punch a final ticket to the playoffs.
"We showed a lot of puso, showed a lot of heart. Troy (Rike) and Dylan (Ababou) are hurt but still gave everything they got, that speaks a lot about the character of this team," said Munzon.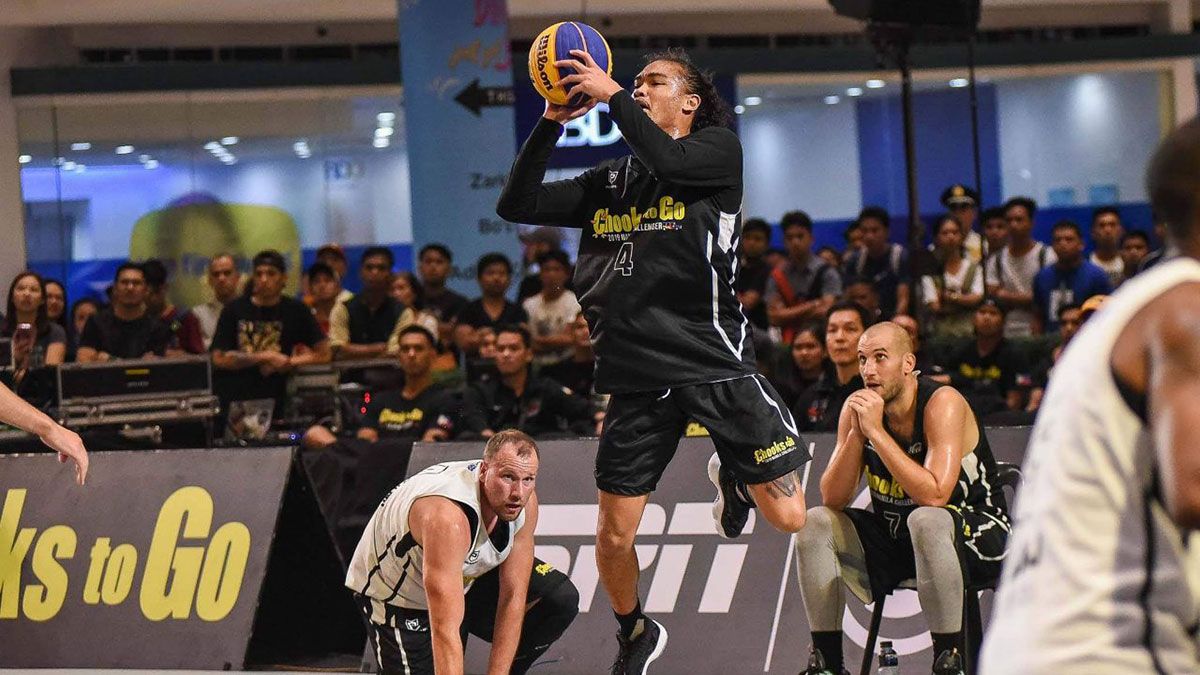 Serbian reinforcement Nikola Pavlovic spurred Pasig's quick 11-5 start, before the duo of Cecil Brown and Igor Tratnik ate that lead for Kranj and got to within two, 17-15, with 35 seconds remaining.
Munzon and Dylan Ababou, however, came to rescue the Philippine side with timely buckets as Pasig Chooks took the four-point win as time expired.
Pavlovic also added seven points as the hobbling Ababou (shoulder) and Troy Rike (back) both scored one.
Pasig Chooks finished second in Pool D with a 1-1 card, bouncing back from a 22-16 loss to Ulaanbaatar MMC Energy in the first game.
The win set the world no. 28 squad to a duel against French team Lyon in the quarters at 1:10 p.m. on Sunday.
Unfortunately, the Alvin Pasaol-led Balanga Chooks wasn't able to follow suit in the crossover playoffs after going 0-2 in Pool A after falling to Humpolec Bernard of Czech Republic, 22-16, and world no. 2 Riga Ghetto of Latvia, 22-15.
Balanga Chooks, however, is already qualified for the 2019 Fiba 3x3 World Tour Jeddah Masters next month after making it to the championship round of the Patriot's Cup.
Other quarterfinal pairings in this qualifier for the Saudi Arabia tiff are Riga and Melbourne iAthletic at 12:05 p.m., Ulaanbaatar MMC Energy and Antwerp at 12:30 p.m., and Gagarin and Humpolec Bernard at 1:35 p.m.
Up for grabs isn't just two spots for the Jeddah Masters, but also the USD 15,000 cash prize.
Recommended Videos