JORDAN Clarkson got a glimpse of Philippine college basketball as he appeared in Sunday's Filoil preseason game between longtime rivals La Salle and Ateneo.
Clarkson arrived at the Filoil Flying V Centre during the first quarter of the match between the Green Archers and the Blue Eagles and took his seat at courtside to cheers from fans.
The Los Angeles Lakers sophomore stayed on until halftime, accommodating requests from fans to sign stuff like jerseys and trading cards.
Despite the brief appearance, Clarkson, who is in the country for a promotional tour for Nike, saw enough action on the floor, including a follow-up dunk made by La Salle's Ben Mbala over Ateneo's Chiebueze Ikeh.
Also in the game was Ateneo coach Tab Baldwin, who is also the head coach of the Gilas Pilipinas.
Clarkson has been eyed by Gilas Pilipinas to join the team but technicality prevented him from doing so.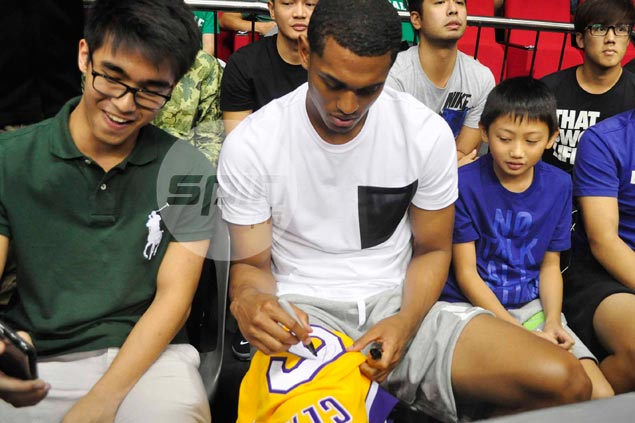 Continue reading below ↓
Recommended Videos