HAVING been in basketball for almost half a century and after coaching some of the best players in the country, Joe Lipa surely knows a good basketball player when he sees one.
And he's the first to say that the sky is the limit for Kai Zachary Sotto.
After watching the 13-year-old go through some drills and shoot some hoops during a basketball tournament they both graced on Manicani Island in Guuian, Eastern Samar over the weekend, the former national coach raved about the 'tremendous potential' of the 6-foot-9 son of former PBA player Ervin Sotto.
Lipa based his observation on several upsides he saw in the kid, namely a reed-thin but well-proportioned body, well-coordinated movement and dribbling and shooting skills which almost looked natural to the kid.
"I think he has tremendous potential," said Lipa, best remembered for leading a University of the Philippines side led by Benjie Paras, Ronnie Magsanoc and Eric Altamirano to its last UAAP championship in 1986 and the Philippine national team to a bronze-medal finish in the 1986 Asian Games.
"He has a well-coordinated body whenever he does drills. I saw him take free throws, he is well coordinated to be a good shooter, he has a good shooting touch," said Lipa.
Continue reading below ↓
Recommended Videos
"He was not even exerting much effort whenever he shoots the ball," he added.
[See Kai Sotto takes sudden popularity as a challenge to live up to potential]
If developed and trained properly, Lipa, 62, said Sotto has the potential to be one of the best big men in Philippine basketball, growing excited at the thought of seeing the kid team up with Benjie's son Kobe Paras in future national teams.
"For sure, he can be the best big man of the country. It will be fun to watch when he and Kobe Paras play for the Philippines," he said. "He has the skills, he can dribble, he can shoot almost effortlessly and he has the wingspan to threaten the opposing players."
That remains to be seen," the coach added when asked how good Sotto can potentially be. "Of course, it will be hard to forecast how strong he can be, how heavy he will be. It will be dependent on how he can develop his physique."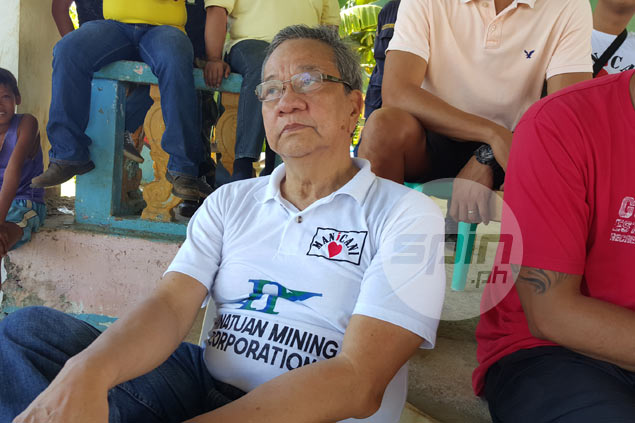 Lipa also mentioned the assessment of Sotto's pediatrician, who said the teenager can grow as tall as 7-6.
"That was the assessment of his pediatricians," said Lipa. "Ang maganda pa sa kanya, he looks very normal, may iba kasi hindi tama yung paglaki, pero I don't see any abnormality. He is very normal."
Lipa hopes the kid can bulk up in due time and hone his skills, but there's no rush.
"At this stage, he should be more focused on developing his coordination and motor skills, then eventually focus on his strengths," he said.
"And hearing from his dad Ervin that Kai is very good at imitating game of other players like his NBA idols, that will be better for him because it means he can mimic good moves, so he's very athletic. That's good but I didn't see that and I hope to see it one day."
[See Amid hoopla, Compton warns not to put too much pressure on Kai Sotto]
Meanwhile, Ervin Sotto was glad to see his son mingle with kids his age, for a change, when he graced the Manicani tournaments launched launched by Nickel Asia and Hinatuan Mining Corporation.
"Maganda itong experience niya sa Manicani kasi nakita nya first hand kung gaano siya pagkaguluhan, dati kasi sa social media lang siya maingay. Wala naman siyang Facebook, ito nakita niya talaga sa dalawa niyang mata kung pano siya dumugin ng tao," said Sotto.
Sotto and Lipa alongside Nickel Asia vice president for corporate affairs JB Baylon graced the 2016 edition of the Manicani Barangay Basketball Association in the Leyte Gulf.
Watch video of Joe Lipa and Kai Sotto highlights here: