KIEFER Ravena isn't giving up on the Shiga Lakes' campaign even as they sit at the bottom of the standings in the 2022-23 Japan B.League season.
"At the end of the day, it's us going to war so we have to pick ourselves up from this skid," he said.
Shiga has lost its last 12 games, including an 85-62 defeat to the Nagoya Diamond Dolphins last week.
The Lakes hold a 4-25 win-loss record, tied with Niigata Albirex BB for the worst mark in the league and much to the chagrin of Ravena.
Yet the Filipino import refuses to give up, saying there is enough time in the second half of the season to turn their fortunes around.
"It's a tough situation for us as a team, but basketball is a team sport. I don't think there are many things that we can't break through on our own," he said, with the Lakes leaning on Kai Toews and imports Jordan Hamilton and Kelvin Martin.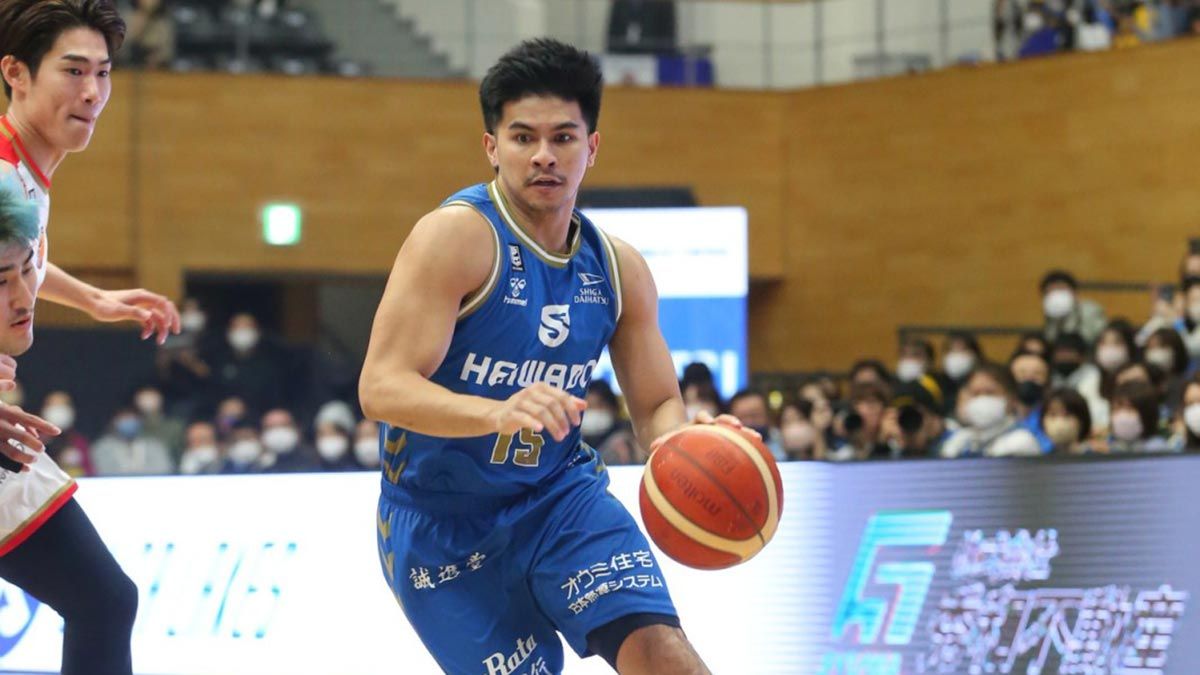 ADVERTISEMENT - CONTINUE READING BELOW ↓
The 29-year-old Ravena is averaging 10.0 points, 3.63 assists, 1.68 rebounds, and 1.05 steals in 24.4 minutes of play.
"I think it's important for us to have the discipline and energy as a team, trust each other, and do what we should do as a team. I think that we will be able to play our own style if we can get it right, so as a team, I would like to keep in mind that we will not be separated from each other and become one," he said.