CHICAGO - Finally pain-free from back spasms that had dogged him early on, this rookie Asian import is now 100 percent healthy and ballin' la vida loca in the Japan B League.
Majority of Japanese hoops fans may not necessarily be aware, but the star they're currently gazing at was once a familiar sparkle in the PBA.
Through 36 games in his maiden season in Japan, the former Phoenix Super LPG dynamo is averaging 12.8 points, 2.6 rebounds and 3.9 assists per while logging 29 minutes an outing.
A reliable, effortless scorer, Matthew is hitting 44.9 percent from the field and a remarkable 40.1 percent from 3. He is also as good as cash at the free throw stripe at 84 percent.
I caught up with Matthew over the phone yesterday and I am elated to share that his voice echoed the ring of a very happy, contented man.
"It's been great. I'm learning a lot and I feel like I'm improving as a player," he said of his experience so far in the Land of the Rising Sun.
DUE FOR AN EXTENSION
Signed to a one-year deal with a team option for a second year. Matthew is likely to be inked to another full season with the Kyoto Hannaryz.
"I've played well enough for an extension," he said with justified confidence.
An added bonus to his overseas stint is the comfort of having his wife, Gabriela, and their son, Roman, there with him.
ADVERTISEMENT - CONTINUE READING BELOW ↓
"We are adjusting fine and enjoying the food and culture Japan offers. Nothing but good things to say about this place," Matt revealed, adding he has a special affinity for sushi and yakinuki and that going to Tokyo Disneyland is their favorite family adventure out there.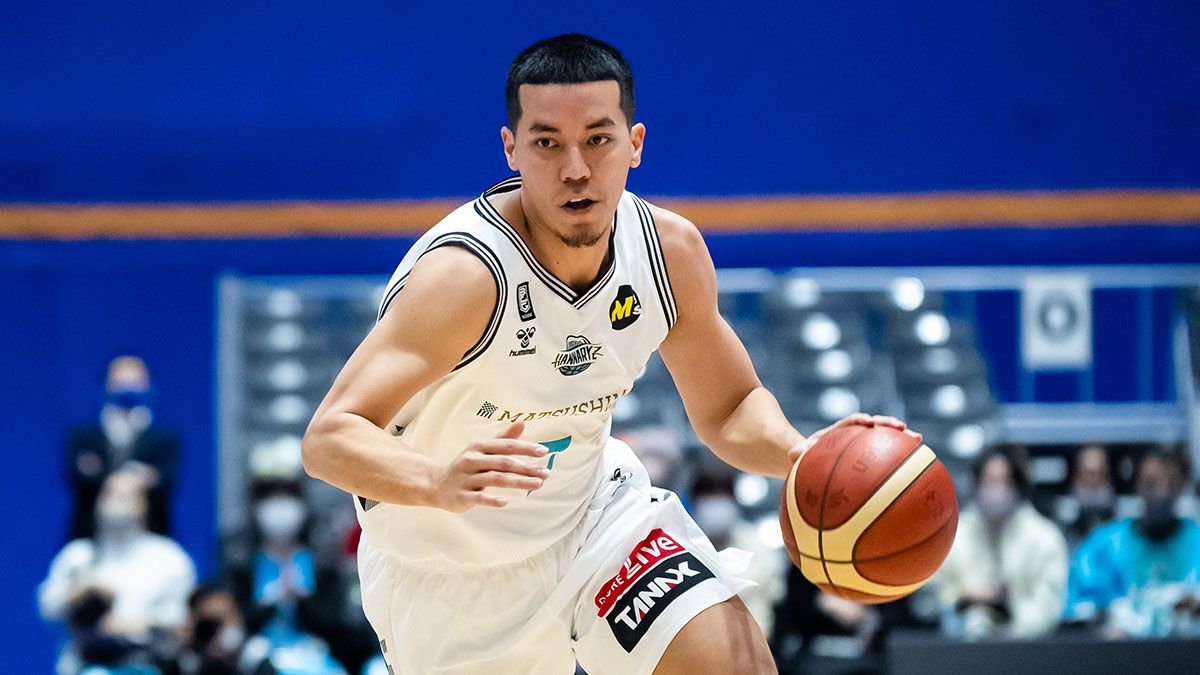 "Do you miss the PBA?" I asked, curious if he had a longing for the league he devoted seven years of his pro career to.
"No," came the swift response.
"Did you catch up with some of the dudes who went there for the EASL?" I probed.
"No. I didn't," he replied.
HOWEVER, THERE IS SOMETHING IN HIS PAST TIES TO PHILIPPINE BASKETBALL THAT MAKES HIM WONDER.
"I'm still waiting for Gilas to call me."
I'm sure the Samahang Basketbol ng Pilipinas (SBP) got his number and given his stellar play of late, it may not be a bad idea to give him a buzz as the World Cup nears.
Once sporting a long hair that made a shampoo model turn green with envy, Matthew has switched to a bad ass looking crew cut.
"It was getting long. I wanted a fresh start," confessed the 32-year old as he continues to climb the apex of his athletic powers.
Fresh start, indeed.
But definitely the same damn great player.