JAMARR Johnson and Arki Wisnu finally got to strut their wares in the 2017 Seaba Men's Championship in Indonesia's 123-50 drubbing of Myanmar on Wednesday at the Smart Araneta Coliseum.
Cleared to play for Indonesia by Fiba Asia last Tuesday, naturalized player Johnson and Wisnu, an Indonesian-American, got the ideal warm-up in time for a shot at title rival Gilas Pilipinas on Thursday.
"They just joined the team this game so Arki is still adjusting, Jamarr (too) because he stopped playing for a while," said Indonesia head coach Wahyu Widayat Jati.
"So it's good for us for facing PH tomorrow. I hope they can give us more energy," he added.
[See Indonesia flexes muscles in time for showdown with Gilas]
The 6-5 Johnson finished with 17 points, seven rebounds and three assists in just 21 minutes of action, adding a new dimension to Indonesia's point of attack with his inside-outside game.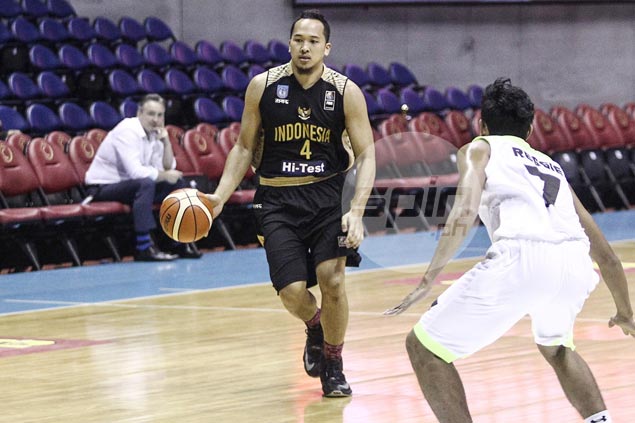 Continue reading below ↓
Recommended Videos
Wisnu, on the other hand only played in the first quarter but made all his three shots for seven points.
"I'm happy about it. I'm just raring to get back on the floor. Today was the first game in a long time so I'm just excited to be back and looking forward to tomorrow," said Johnson.
The pair knows much is expected from them in Indonesia's bid for an upset against the hosts, but Wisnu isn't about to put too much pressure on himself to perform.
"It's just basketball, and we know PH has a high reputation, but in 40 minutes of basketball, that can change," Wisnu said. "We're ready to play our hearts out and let's see what happens."