THERE seems to be something odd, or wrong even, when you see Hasheem Thabeet going hard in practice against Beau Belga at the low block in one play, or dunk on PBA dropout Jerwin Gaco in another.
Thabeet, afterall, has for so long been tagged as NBA superstar material - the No. 2 pick of a 2009 Rookie Draft Class who was chosen ahead of Warriors star Stephen Curry, a two-time MVP, and James Harden, the frontrunner in the MVP race this season.
So you kinda expect to see the 7-foot-2 slotman battling the likes of Marc and Pau Gasol, Joel Embiid, Lamarcus Aldridge and Dwight Howard in the NBA - and definitely not in this dimly lit gym in Makati towering over an odd mix of Filipino pro and amateur players and a sprinkling of fellow imports.
But for Thabeet, he's right where he's supposed to be.
"I never had a dream of playing basketball in America or in Asia. Now I'm doing it so for me, it's just a great opportunity so I just have to work hard," said Thabeet at the end of practice of a Mighty Sports side that is set to vie in a tournament in Dubai a week from now.
ADVERTISEMENT - CONTINUE READING BELOW ↓
[See Justin Brownlee thrilled to be back, can't wait for next stint with Ginebra]
The former star of Connecticut in the US NCAA doesn't look the least bit uncomfortable or out of place, even if he's thousands of miles away from his native Tanzania and the NBA where he has fallen out of the radar of most teams after an unimpressive four-stop career.
But Thabeet hasn't given up on his NBA dream - and firmly believes NBA teams haven't given up on him.
"It's a journey. It's a marathon, not a sprint," he said. "You know I'm blessed to have the opportunity to come up here and to participate in this and get a chance to come out here and play on the other side of the world, it's great."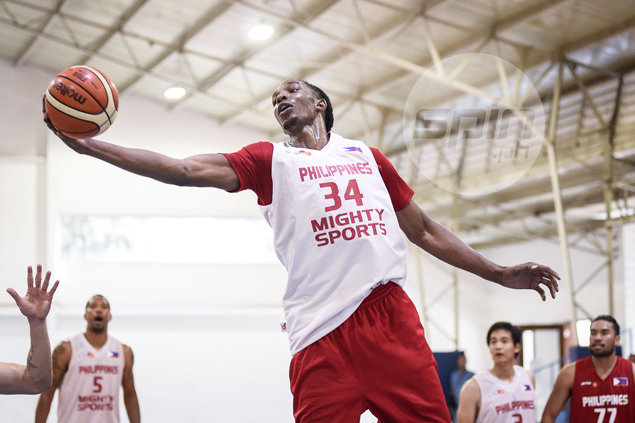 That's the reason he went hard right in his first day of practice with Mighty Sports and plans to do so every moment that he's on the court, believing it's only a matter of time when he catches the attention of another NBA team with his improved play.
"I'm taking this seriously as if I were anywhere else 'cause you never know who's watching. You never know who's filming. It's good to do the deeds when nobody's watching," Thabeet said with a smille.
"It's another opportunity for me to get better. Doesn't matter who I'm gonna play, how old they are, they're gonna have to go through me. They're like, 'Oh he's an NBA player, he's gonna take it easy.' No. I'm gonna go for them. I'm gonna go hard. I promise," he added.
Thabeet knows what he brings to the table for teams - agility and an out-of-this-world wingspan that enable him to swat away shots with seeming ease. He also has soft hands around the rim, not to mention an ability to run up and down the floor with unlikely grace.
ADVERTISEMENT - CONTINUE READING BELOW ↓
But now he knows those aren't enough to keep him in the NBA, or dominate like he was expected to since his rookie year - the reason, Thabeet said, he's working everyday to be mentally stronger when he's on the court.
"I'm big, strong, fast, now it's all about IQ. What can you bring to the team? I can always protect the rim, I can always play defense. What do I bring to the team more than that? How can I be better more than I was yesterday? So everyday, I'm progressing," he said.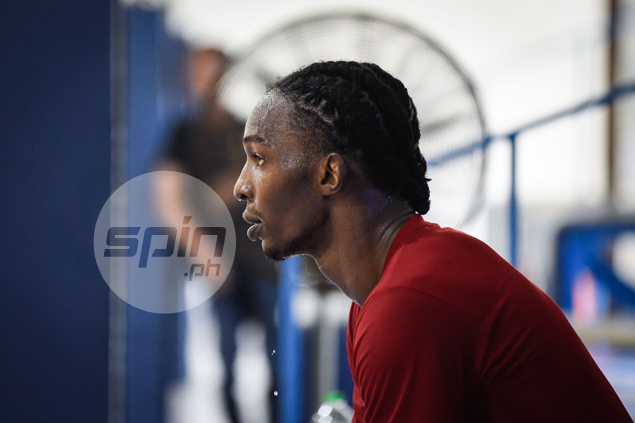 ADVERTISEMENT - CONTINUE READING BELOW ↓
At 29, Thabeet insisted time is still on his side, drawing inspiration from three-time NBA champion Dwyane Wade who, at 35, has just earned another All-Star appearance.
"I'm young. I'm not thinking about it so much. So much can be done. There's still so much I can do. I'm just 29 years old. Dwyane Wade just turned 35 and he's an All-Star so that guy gives you a different perspective on how high can you work and where would you be in a year or two from today," he said.
"I'm not thinking about 'that's it.' There's still so much to do and there's still so much to be accomplished in a year or two," Thabeet added.