A Filipino teen left an imprint on the continental basketball stage.
Harold Alarcon was named Basketball Without Borders Asia 2019 Boys All-Star Game MVP after leading the East All-Stars past their West counterparts in Japan.
Alarcon is one 64 players from 18 countries and territories in the Asia-Pacific competing in the playoffs, championship game, three-point contest, and a pair of All-Star games.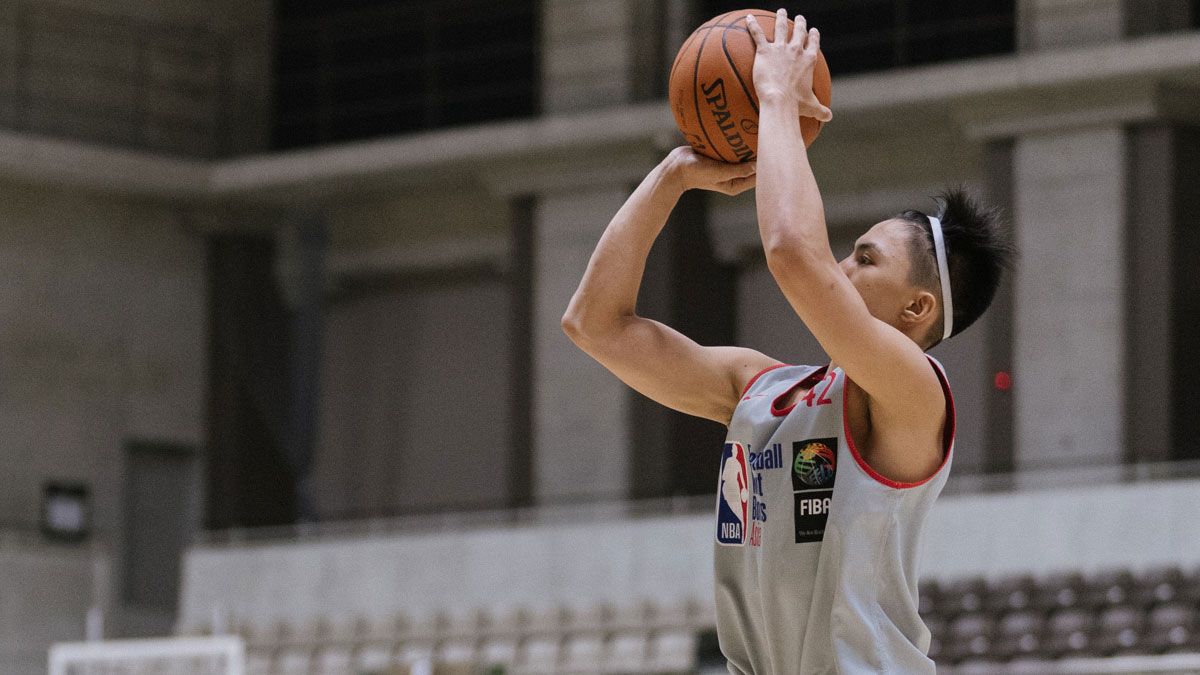 The two All-Star games – one each for the boys and girls – capped off the fourth and final day of the event that saw the Orlando Magic, coached by current NBA assistant Pat Delany, defeating the Minnesota Timberwolves, 22-16.
In the girls division, the New York Liberty, handled by former WNBA player Ashley Battle, rolling past the Los Angeles Sparks to win the title.
Check out the complete list of All-Star rosters and awards winners:
Girls All-Star Team:
East – Siya Deodhar (India), Aika Hirashita (Japan), Jayzelee Waihi (New Zealand), Georgia Woolley (Australia), Ruby-Belle Macdonald (Australia), Jiyeong Moon (South Korea), Jazzmyne Kailahi-Fulu (New Zealand)
West – Florence Jil Talas (Philippines), Maho Hayashi (Japan), Emilia Shearer (New Zealand), Harsimran Kaur (India), Miyu Ogita (Japan), Isabelle Morgan (Australia), Emily Sewell (Australia)
Boys All-Star Team:
East – Mustafa Rashed (Bahrain), Atsuya Ogawa (Japan), Harold Alarcon (Philippines), Clifton Bush III (New Zealand), Alexander Frederick Zanbaka (Lebanon), Kyutae Lee (South Korea), Daniel Rogers (Australia), Amaan Sandhu (India)
West – Hendrick Xavi Yonga (Indonesia), Kaine Roberts (Japan), Enkhiin-Od "Michael" Sharavjamts (Mongolia), Joshua Rafael Lazaro (Philippines), Patrick Ryan (Australia), Haomiao Sun (China), Jun Seok Yeo (South Korea), Lewis Rowe (Australia)
List of Awards:
Boys Grit Award: Kaine Roberts (Japan)
Girls Grit Award: Emilia Shearer (New Zealand)
Boys 3-Point Champion: Mustafa Rashed (Bahrain)
Girls 3-Point Champion: Miyu Ogita (Japan)
Boys All-Star Game MVP: Harold Alarcon (Philippines)
Girls All-Star Game MVP: Maho Hayashi (Japan)
Boys Camp MVP: Junseok Yeo (South Korea)
Girls Camp MVP: Georgia Woolley (Australia)
Recommended Videos