FRANKY Johnson got his sweet redemption for Pasig with a 21-17 victory over Big Boss Cement-Porac to rule the eighth leg of the Chooks-to-Go Pilipinas 3x3 MelMac Cup Tuesday at Gold's Gym Sheridan in Mandaluyong.
The Fil-Am swingman buried three long bombs, including the game-winning deuce with 1:21 to spare and claim the Kings' sixth victory in eight legs.
"That was a great shot yesterday. I thought it was good defense on my part, but a better shot by Ryan (Monteclaro)," said Johnson, the no. 8-ranked 3x3 player in the country, as he finished with nine points in the finals and more importantly, avenged himself from a bitter defeat in the seventh leg.
Johnson was the one who defended Monteclaro when the diminutive guard buried the amazing circus shot to take the 21-18 victory on Monday.
"Us losing yesterday helped us refocus and we came out today with more aggression. We're just a lot more focused today," he said.
Philippines' no. 1 Joshua Munzon scored eight points as he put Pasig on the hill with an open lay-up, but Monteclaro kept Porac alive with a deuce that cut the deficit to two, 19-17, before Johnson's winner.
Dylan Ababou scored a pair, while Troy Rike had one as the Kings took the P100,000 prize anew and hiked their total earnings to P650,000 for this tour, which is also presented by Coca-Cola and Gold's Gym.
Continue reading below ↓
Recommended Videos
With Pasig stamping their class over the competition in this first season of the MelMac Cup, Johnson believes that the team has already found the right combination, one that can contend not just for this year, but also in the international competitions looking into the future.
"We always have each other's backs. With this four, I feel like this is already a great team for us. We've got a good chemistry and we get better each day," he said.
Monteclaro led Big Boss Cement-Porac with eight points as the Gilbert Cruz-owned Builders settled for a runner-up finish for the third time to bag P30,000.
The former Adamson Falcon, however, did gain consolation with another P10,000 as he won the Chooks-to-Go Harissa Roast Two-Point Shootout.
Phenom-Basilan CTC Construction wound up at third place and took home P20,000.
Ever Bilena, on the other hand, remained the barometer in the women's division with a 21-18 victory over Blackwater in the Finals.
Afril Bernardino scored eight points to lead her side in a battle between some of the top women's 3x3 players in the land.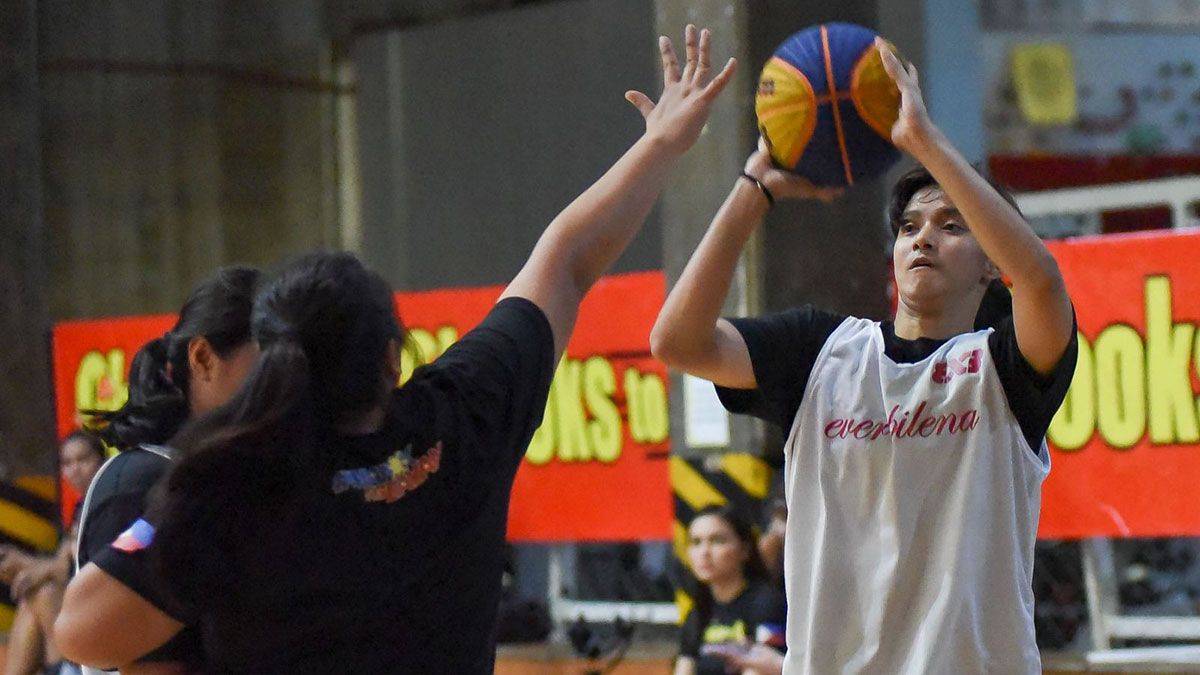 "Siguro chinallenge din namin yung bawat isa to compete to the highest level. Nandoon yung kumpyansa namin sa sarili namin dahil alam namin na magagaling yung kalaban namin," she said.
Ria Nabalan also added seven points, while Tina Deacon had six, including the game-sealing deuce from the right wing with 3:20 left to play.
Ever Bilena survived the hot shooting of Janine Pontejos, who lit up with 14 points built on five two-pointers for Blackwater and wound up with P10,000.
Careline took home P5,000 for the bronze medal finish.
Season two of the Chooks-to-Go Pilipinas 3x3 MelMac Cup tips off on Wednesday, with six more legs slated before the October 31 deadline as the Philippines makes its last push to remain in the top 24 of the Fiba 3x3 rankings to gain a ticket to the Olympic Qualifying Tournaments (OQT) for the 2020 Tokyo Olympics.