FRANKY Johnson towed Pasig Chooks to a 22-17 victory over rival Balanga in the Finals to claim the second leg of the Chooks-to-Go Pilipinas 3x3 MelMac Cup Saturday at Gold's Gym Sheridan in Mandaluyong.
The Fil-Am guard scored 12 points, including the game-winning deuce with 3:27 remaining as the Kings bagged their second title in as many legs in the tourney, presented by Gold's Gym and Coca-Cola.
"It's been just really fun. We've been practicing for a good three weeks every day, just to build our chemistry," said Johnson, who suited up for Phenom-Basilan the past two conferences.
"We all know each other from playing against each other, now playing with each other all the time."
Joshua Munzon added seven points, while Troy Rike had two in the victory to take home the P100,000 cash prize.
Karl Dehesa carried Balanga with nine points as they took home the P30,000.
Balanga will miss the next three legs of the MelMac Cup with it set to see action in the 2019 Fiba 3x3 World Tour Jeddah Masters next weekend.
Kabankalan, bannered by Boyd Anderson, AJ Asis, Andrew LeBrecque, and Carlo De Chavez, ended up in third place to take home P10,000.
Earlier, Ever Bilena continued its mastery of Blackwater, 21-13, to rule the women's division.
Continue reading below ↓
Recommended Videos
Afril Bernardino uncorked eight points as Ever Bilena scored the repeat and took home the P20,000 cash prize.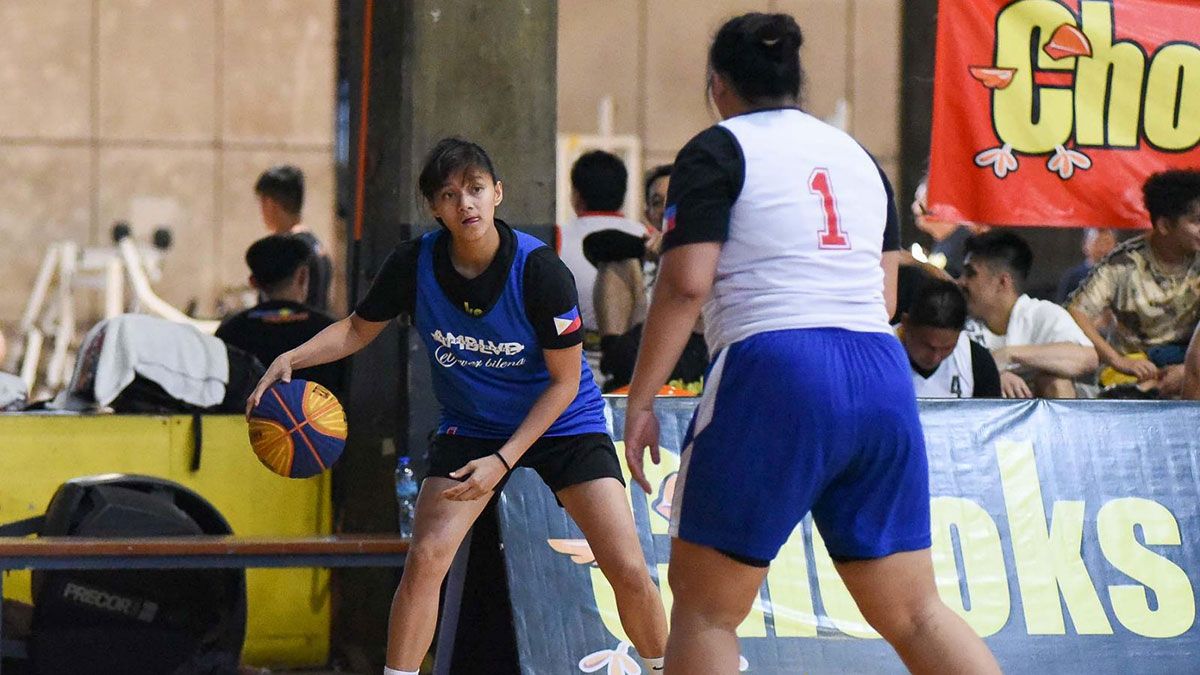 Gemma Miranda added seven points, including the game-winning jumper with 4.9 seconds remaining.
Ria Nabalan carried Blackwater with six points.
The MelMac Cup continues next week, with the third leg set on Wednesday.
The Scores:
Men's Division:
PASIG 22 -- Johnson 12, Munzon 7, Rike 2, Ababou 1.
BALANGA 17 -- Dehesa 9, Santillan 4, Dechavez 2, Pasaol 2.
Women's Division:
EVER BILENA 21 -- Bernardino 8, Miranda 7, Castillo 4, Pontejos 3.
BLACKWATER 13 -- Nabalan 6, Cabinbin 4, Penaranda 2, Chan 1.