WHAT was it like having the greatest Filipino basketball player of all time as father?
While people, especially Filipino basketball fans, expected a lot from Joey and Chito Loyzaga as far as playing the game was concerned, their dad, the late great Carlos 'Caloy' Loyzaga, surprisingly, wasn't hard on them at all.
The Loyzaga patriarch, in fact, even tried to protect his boys from public scrutiny by having them try other sports outside of basketball.
"Actually he brought us to different sports because he knew that there would be comparisons, that they will always compare the sons to the father. And he didn't really want that," said Joey, the younger of the two Loyzaga brothers who went on and enjoyed a stellar career, both in the amateurs and the PBA.
'King Caloy,' who steered the Philippines to the bronze medal in the 1954 FIBA World Cup – still the best finish ever by any Asian country in the history of the meet up to this day – pushed his boys to take up football, swimming, tennis, among other sports.
But basketball proved to be in the Loyzaga blood.
"We still landed in basketball," quipped Joey, now based in Sydney, Australia, in a special appearance in a Hoops Coaches International webinar presented by Blackwater.
Continue reading below ↓
Recommended Videos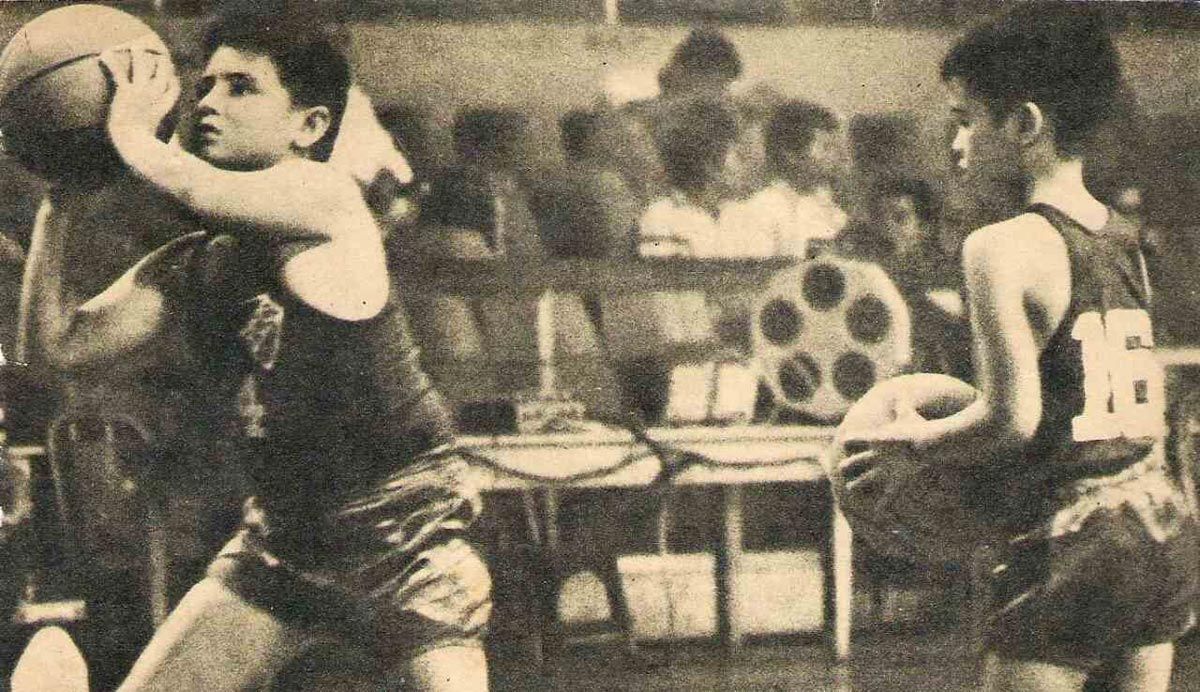 While aware his 6-foot-3 father was an iconic figure responsible for giving the country four gold medals in the Asian Games (1951, 1954, 1958, 1962), three golds in the FIBA Asia Men's Championship (including two as player), and played in two Olympic Games (1952 Helsinki and 1956 Melbourne), Joey didn't exactly know the impact of what 'The Big Difference' did in Philippine basketball until later on.
"Not really to the point of understanding how he was. Bata pa ako, e. Yung focus ko on his career and status, hindi ako masyadong apektado doon," said the young Loyzaga, best known for being part of Ginebra San Miguel's gung-ho crew under another basketball legend in Robert Jaworski during his PBA days.
"As years went by, doon na tumama sa akin. 'Wow did this man really did something else, he really did something for the Philippines.' Iba rin ang ginawa niya," he added.
Even when Joey and brother Chito were already making a name for themselves in local basketball, the older Loyzaga, who passed away four years ago at age 85, didn't meddle nor interfere in how both his sons played the game.
"He was cool. He didn't force things, but he wanted us to see what's happening. And then he will always have his two cents of advices and everything," said Joey of his father, who finished as the No. 3 top scorer during that 1954 world meet and was named to the Mythical selection.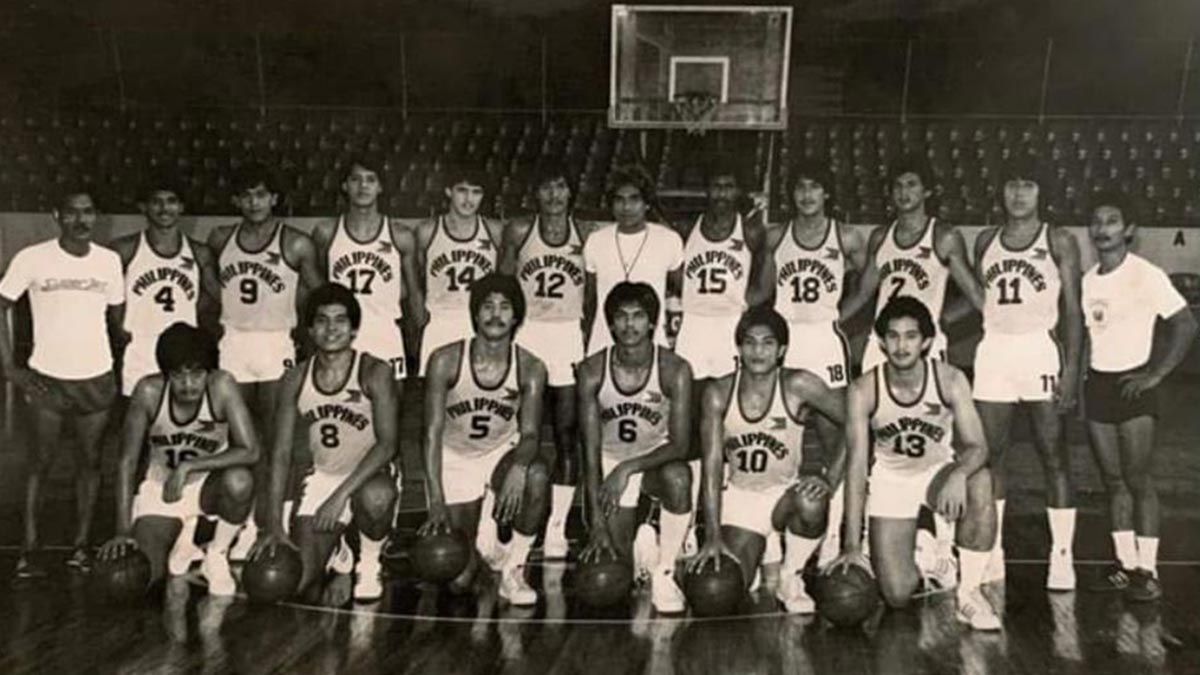 "He was really letting his boys decide, but he showed us how it is done. Decision making, he will just tell us his advices and everything, but in the end it was us boys, who will decide," he added. "He is to a point (critical), but nothing forcing ba. He was cool, ma-cool(let)."
They may never be at par with their old man, and so their only way to honor their father's remarkable basketball memory was to don the same jersey number the older Loyzaga wore.
Joey recalled to SPIN.ph having worn the No. 14 while he was still in grade school.
"It all started when they came up with a mini MICAA (Manila Industrial and Commercial Athletic Association). I was around 10 or 11 years old back then. And I was playing for YCO. (No) 14 na ako nun," said Joey, who played for both San Beda and Arellano University in college.
Loyzaga wore No. 41 during his years playing for YCO, which he powered to seven MICAA championships in the team's fabled rivalry against Ysmael Steel.
But he carried jersey No. 14 while playing for the San Beda Red Lions, who would win three NCAA titles during Loyzaga's stay in Mendiola.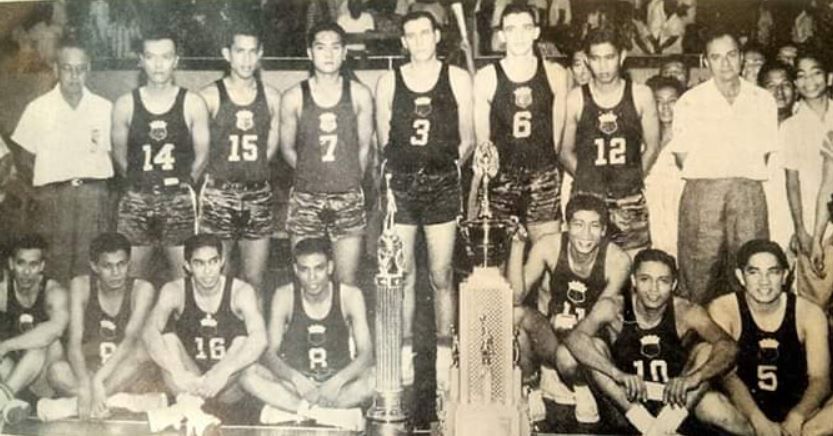 Joey was fortunate enough to be given the No. 14 when he arrived at Ginebra in 1986 after finding himself without a team following the leave of absence by Gold Eagle (San Miguel) at the start of the season.
"When I went to Ginebra, it was open. Nobody had it," recalled the former national player. "So Chito (Loyzaga) told me you get the 14, and I'll be the 41."
Seeing his two sons wear his jersey No. 14 may have brought joy to the older Loyzaga, elected to the Philippine Basketball Hall of Fame in 1999, but Joey admitted his father was more concerned about seeing them play the right way.
"Maybe let's just say he's glad that we were wearing his numbers, but that's it. Nothing really to him," said Joey, who also suited up for Swift, Formula Shell, and Alaska. "He was more concerned on how we played, he sees our mistakes, corrects us, and tells us what to do."
As he looks back and remembers his grand old man this Father's Day, Joey recalled the biggest advice his father told him and brother Chito while they were still playing.
"To be always prepared and give it all you can. If you have to break a bone, break a bone especially for the national team and your mother team," said Joey. "That's what he was (always) been telling us, to give your biggest heart."
And that's coming from the greatest Filipino basketball player of all time, and the greatest dad ever for both Joey and Chito Loyzaga.