FORMER national coach Yeng Guiao blasted Gilas Pilipinas program director Tab Baldwin for his comments about Philippine basketball, particularly regarding the quality of local coaches in the country.
Guiao took exception to Baldwin's statement during the Coaches Unfiltered podcast about local coaches he claimed were "tactically immature," the comments about the PBA and its "flawed" tournament format and officiating, and Fiba and its rules particularly the 'Hagop rule' that the American-New Zealander labeled as "criminal."
"Who is he to say that? Does it mean that winning UAAP championships gives you the right to say that in public?" Guiao said about the concurrent Ateneo coach. "Siguro kahit in private na lang, sabihin niya. Sino ba siya? Kahit na 10 beses ka manalo ng UAAP, sabihin ko wala ka pa rin karapatan sabihin 'yan in public. Baka in private, pag-usapan natin, debatihin natin in private."
"But here is a fellow who feels that he is so entitled and he is so superior that he can say such things, disparaging the Fiba, calling it a criminal, disparaging the PBA in saying that it is a flawed format, disparaging the local coaches saying that they are tactically immature, in one sitting. You must have been so full of yourself. You must have been so entitled and so superior that you can do all those things at the same time," he added.
Continue reading below ↓
Recommended Videos
Speaking as a founder and former president of the Basketball Coaches Association of the Philippines and an ex-national team coach, Guiao felt that Baldwin disrespected the local coaching community with his statements, especially since most of the coaches in the Philippines are looking for ways to improve their craft.
"Nagulat ako. I'm surprised that he came out with those statements. Ang perspective ko kasi is from the perspective of having been together with local coaches who he mentioned were tactically immature. I know meron pa siyang issues with the PBA, issues with Fiba, but I think my area here is speaking up for the local coaches," said the NLEX coach.
"Our advocacy has been to upgrade local coaching and improve our craft. That is my perspective here kung bakit ako nagsasalita. I feel that with that statement is a disrespect to the local coaching community," said Guiao.
Guiao also felt that Baldwin could have used the proper channels available to him if he wants to contribute to the development of coaching in the Philippines.
"I feel that he has something to contribute which is what he was actually saying. Parang gusto niya maimprove lang 'yung coaching dito. I feel that if he has something to contribute, then very easily, he could have used his platform to either go to the coaching association, go to the PBA, or to the SBP which has a coaching academy.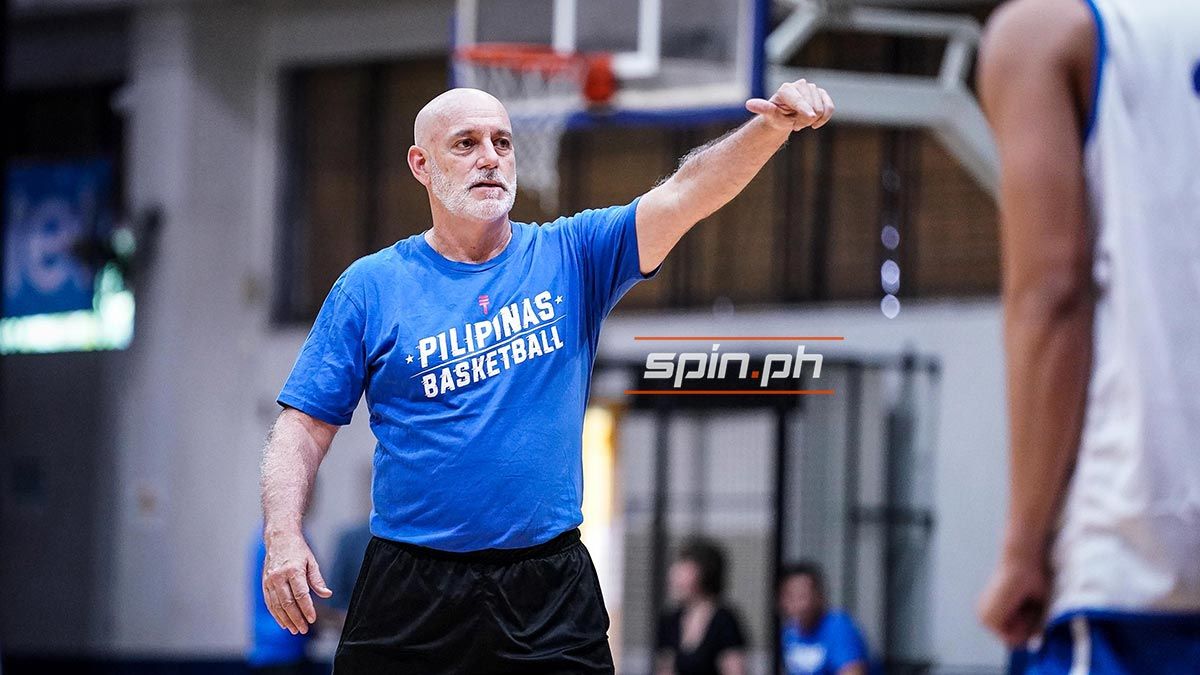 "There were a lot of avenues that he could make use of if he is sincere in imparting that knowledge or correcting the flaw. There were avenues other than disparaging the local coaching community in public. Kung gusto mong tumulong, merong paraan without disrespecting your hosts," Guiao said.
Guiao also hadn't heard any similar comment about local coaches such until the one echoed by Baldwin in all of his years as coach.
"I've been coaching in the PBA almost 30 years. I've never heard anyone directly describe or accuse the local community as tactically immature. It doesn't mean that it's not true. Maybe for him, it's true. But again, you will certainly cause a lot of hurt kasi lahat kaming coaches.
"May degree of yabang kami bilang coach. Bilib ka sa sarili mo, Bilib ka sa system mo, Bilib ka sa experience mo. But having said that, we do not stop trying to learn. We continuously look for innovations, for new styles, for upgrades in our craft. Ibig sabihin, it caused offense. He offended the feelings of the local coaching community," said Guiao.
On Baldwin's observation about officiating in the PBA and its alleged bias towards imports, Guiao said all coaches in the league have their gripes about officiating, but the NLEX coach added it is not ingrained in the system.
"Lahat naman kaming coaches, may beef on officiating," Guiao said. "At one time or another, understandably all of us have beef. But iba 'yung sasabihin mo na institutional siya or ingrained siya. That's a different thing na it is ingrained in the system. Ibang usapan 'yun na ang intindi ko kasi sa sinasabi niya, meron nang automatic advantage agad ang mga imports. I don't think that's true but we also encountered bad officiating at one point or another. But it's not an automatic thing or something ingrained," he said.
Baldwin also touched on the tournament format of the PBA, suggesting to have two or three imports during the season's reinforced conference. But Guiao said that aside from being costly to the teams, locals will have lesser chances of exposure in the league.
"Hindi niya alam na nag-dalawa, tatlong import na tayo dati. It didn't work for us. It was costly and at the same time, it lessened the opportunities of the locals to play. Ewan ko kung alam nya 'yun. Multiple imports din tayo. We tried that experiment if he doesn't know it. It creates less opportunities for the locals. And for the scale of our economies, it's not viable economically and financially," Guiao said.
Guiao also added the PBA has also able to lure quality imports, in contrast to Baldwin's statements that those imports have not made an impact in higher level leagues around the world.
"'Yung mga imports naman natin, hindi masama eh. 'Yung mga imports natin, naglalaro sa China, Japan, Korea. Dun lang naman natin kayang i-compare ang sarili natin. Hindi naman masama 'yung mga imports natin. Karamihan nakalaro na sa level na 'yun," he said.
Spin fans unite at Spin Viber Community! Join the growing community now! Complete the experience by subscribing in the Spin Chatbot and download the Spin Game Sticker Pack.