[Editor's Note: Second of a three-part series]
WHEN Chot Reyes listed his "23-for-2023" pool geared towards developing the best young talent for the 2023 Fiba World Cup, one thing was certain: this team was going to be athletic.
And true enough, nine of the most versatile wingers in the collegiate ranks were included in the shortlist.
Excitement was at an all-time high as fans dreamt of seeing how these players would mesh on the court. Six months later, Reyes was out as the head coach of Gilas.
With the Samahang Basketbol ng Pilipinas (SBP) forced to push the restart button following the infamous brawl against Australia, it also pulled the plug on Reyes' cadets list.
Still, there were a number of players who still made the cut and are in line for a national team callup.
Spin.ph has decided to revisit that "23-for-2023" list and see where those players are now and how are they developing.
In this list, we take a look at the wings.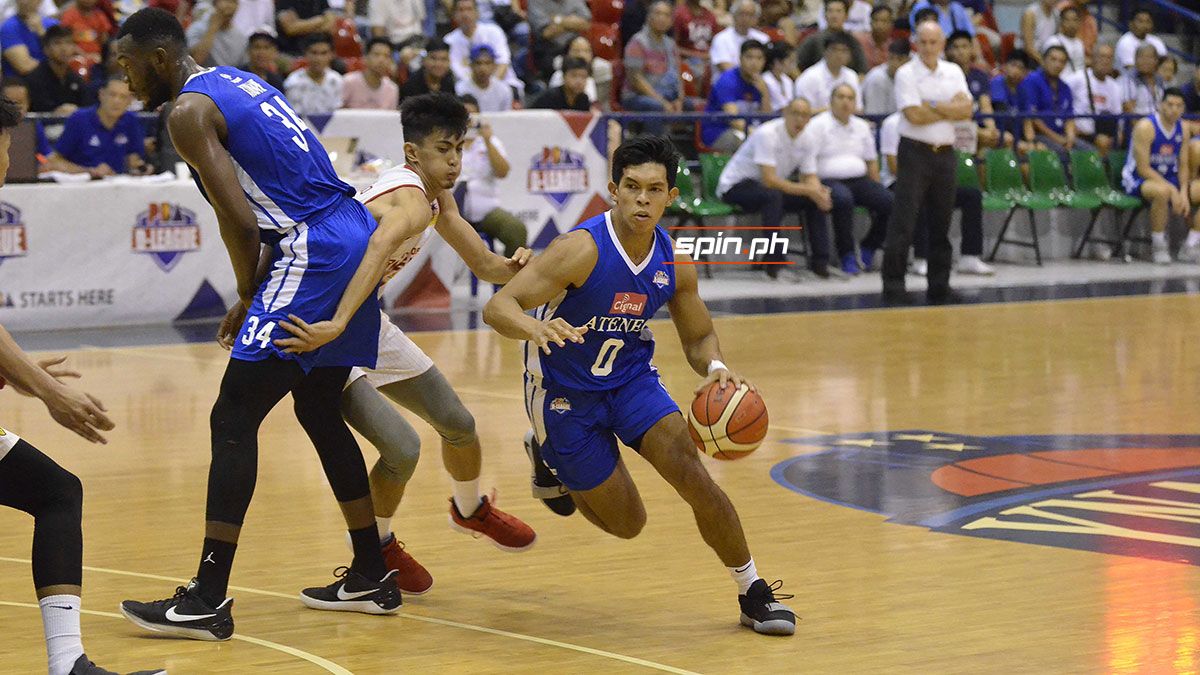 Continue reading below ↓
Recommended Videos
Thirdy Ravena
Ravena has truly come out of his shell since his name was first mentioned in Reyes' list, cementing his stature as one of the top talents in the amateur ranks after leading Ateneo to a UAAP three-peat. He was also named Finals MVP each time.
Just this past UAAP Season 82, the 6-foot-3 high-flyer was nothing but stellar, averaging 14.4 points, 6.6 rebounds, 2.8 assists, and 1.1 steals.
Ravena's addition to the national team was a no-brainer, with coach Yeng Guiao giving him a callup in the sixth window of the 2019 Fiba World Cup Asian qualifiers after playing sparingly in the games against Qatar and Kazakhstan.
He earned his place in the revamped pool under SBP program director Tab Baldwin and led the Philippines in its 100-70 victory over Indonesia in the 2021 Fiba Asia Cup qualifiers, netting 23 points, eight rebounds, three assists, and two blocks as he teamed up with older brother Kiefer for the first time in the national tri-colors.
Ravena has since made history, being the first player to be enlisted in the Japanese B.League's Asian Player Quota, where he will suit up for the San-En NeoPhoenix.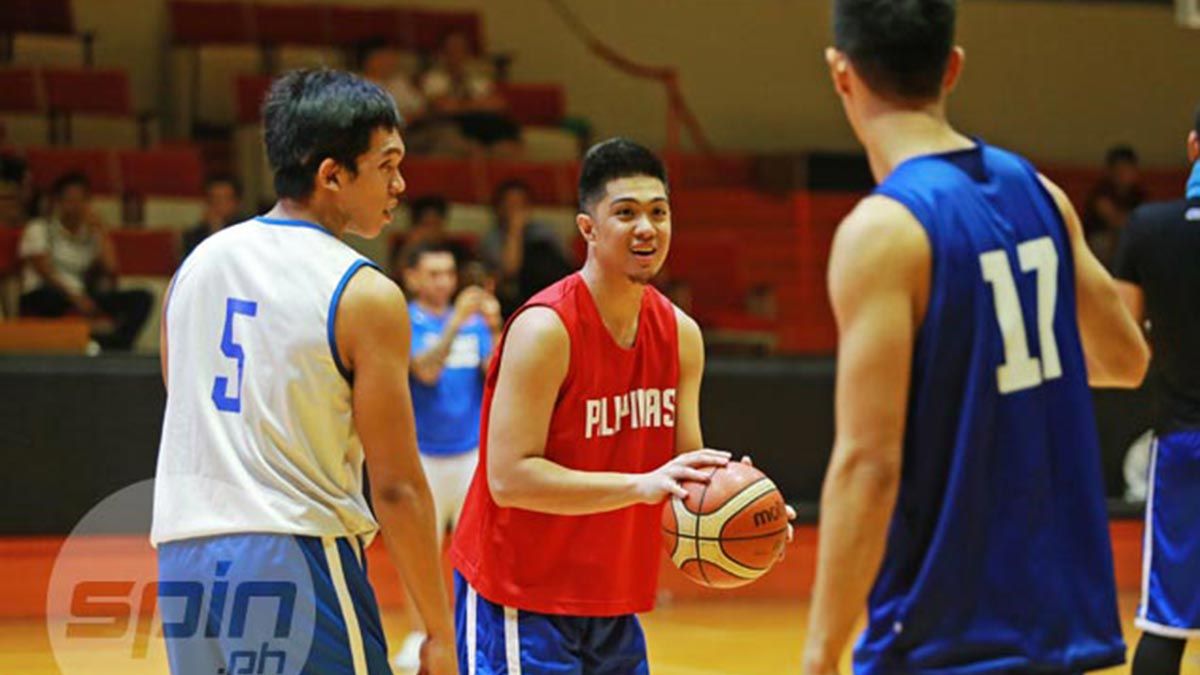 Jjay Alejandro
A former national youth team member, Alejandro was fresh off of his collegiate career with National University when he was included in Reyes' cadets squad.
The 6-foot-2 swingman made it to the Mythical Team of UAAP Season 80 after averaging 17.4 points, 6.6 rebounds, 6.1 assists, and 1.3 steals as the Bulldogs' team captain.
Showing immense promise, Alejandro declared for the 2018 PBA Draft and was picked eighth by Rain or Shine, where he logged 2.6 points on a 35-percent clip from deep in his six minutes of action in his first season in the pros.
He has since been traded and is set to debut for TNT KaTropa this season.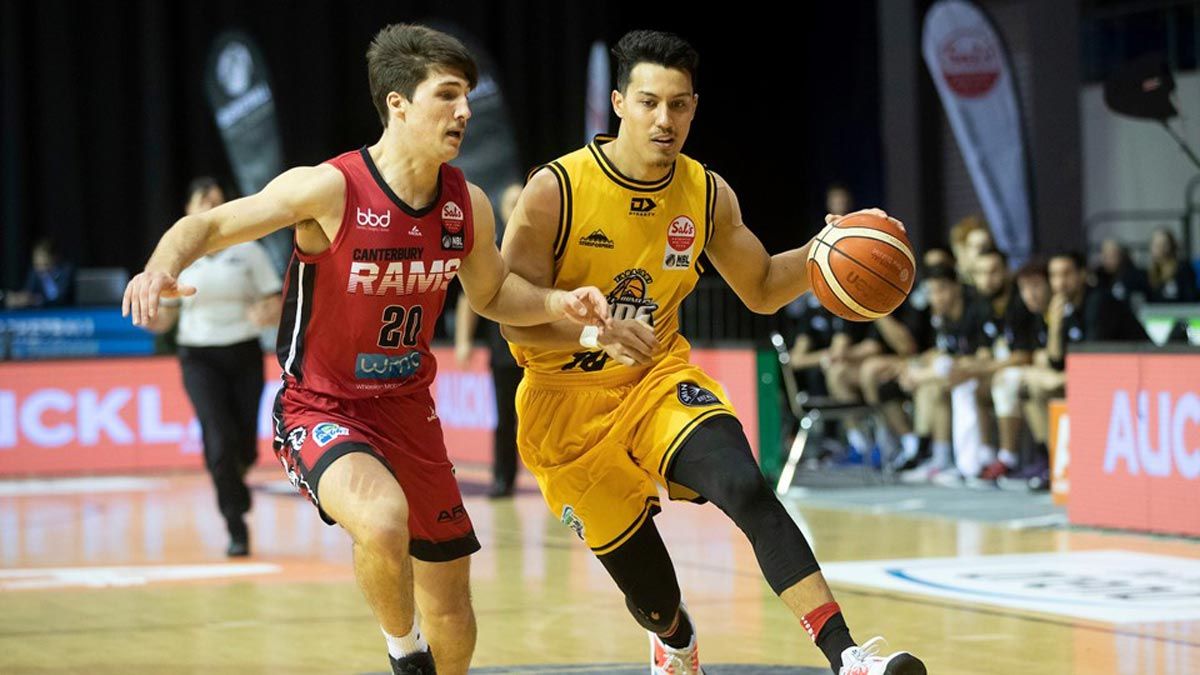 Ken Tuffin
The Fil-Kiwi gunner was one of the surprises in Reyes' list, but his size and shooting explained his selection.
Tuffin has been excellent in his run for Far Eastern University, notching 7.5 points on 39-percent shooting from threes, on top of 3.7 rebounds this past UAAP Season 82 as he served as the Tamaraws' team captain.
And the 6-foot-4 sniper kept that poise in his inital foray in the New Zealand National Basketball League, averaging 9.2 points on a 42-percent shooting from threes, alongside 4.6 rebounds for the Taranaki Mountainairs.
Tuffin has since been shortlisted by Basketball New Zealand in its Tall Blacks pool, although he has yet to decide on what country he will represent in international competitions as he focuses on his final year in FEU.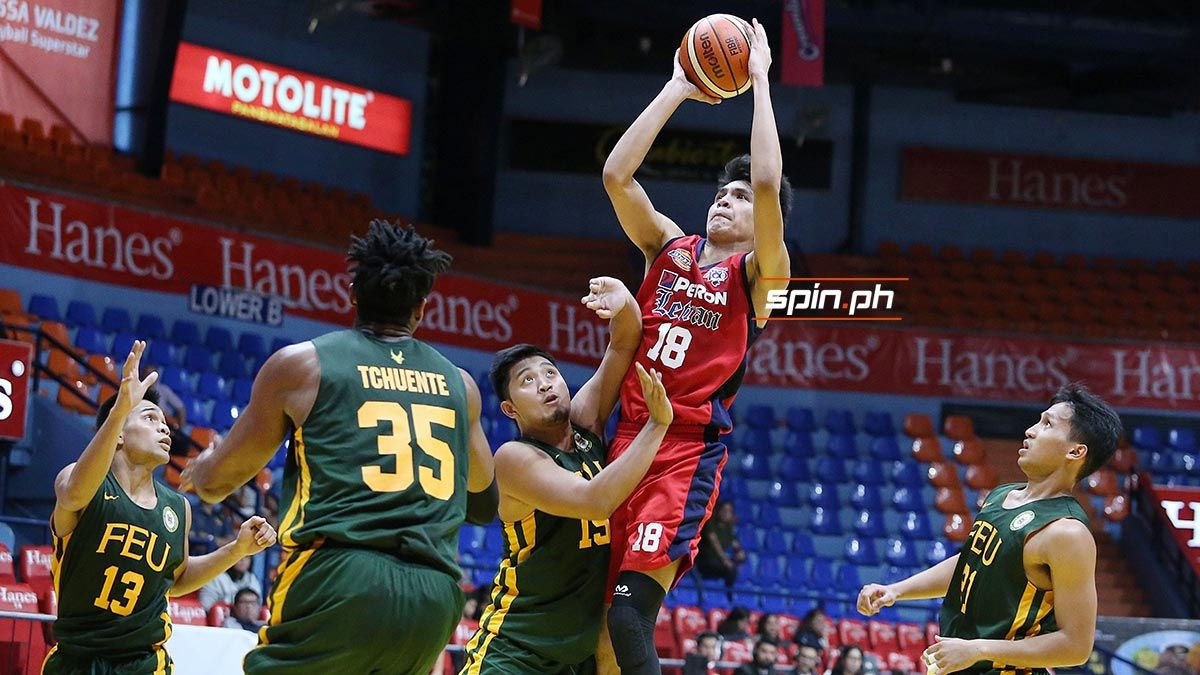 Jeo Ambohot
Ambohot has been a solid cog for Letran over the past few years, fortifying the Muralla squad's potent frontline.
Although the 6-foot-6 forward has only posted 6.5 points on 40-percent shooting and 6.7 rebounds, and 1.0 assist this past NCAA Season 95, his presence was invaluable as the Knights captured the title for the first time in four years.
Ambohot still has a year left in his collegiate career in Letran.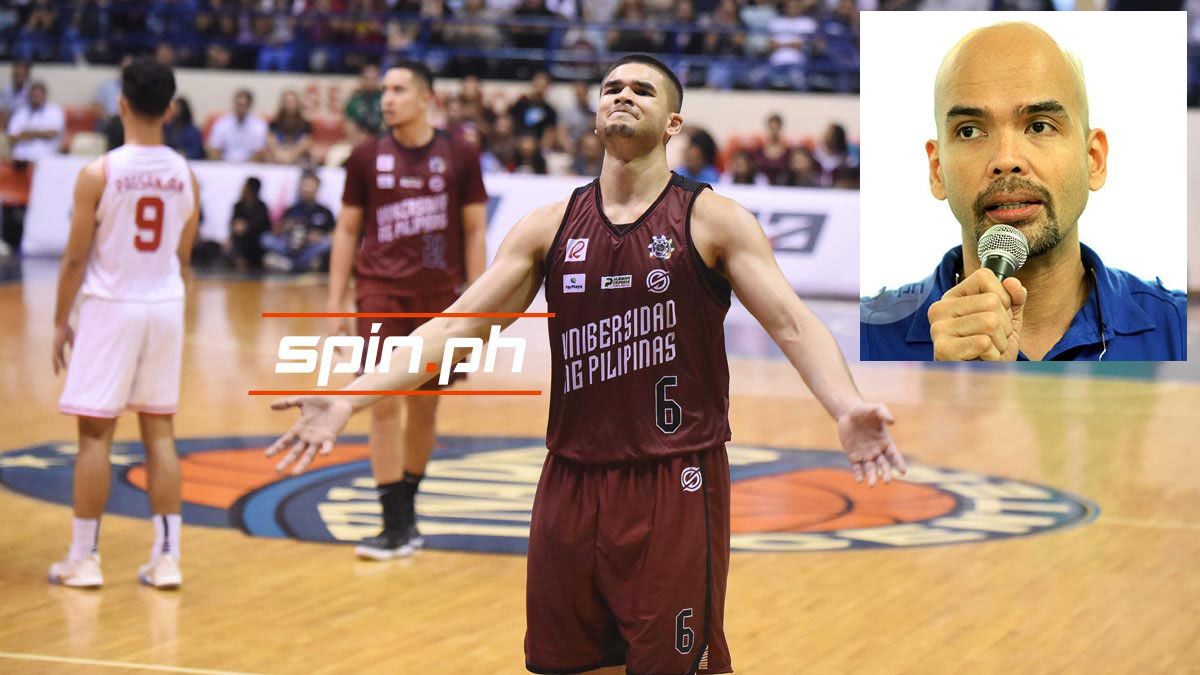 Kobe Paras
Although his US foray proved uneventful, Paras showed his worth when he returned to the country, first as a part of the gold medal-winning team in the 2017 SEA Games in Kuala Lumpur.
In 2018, the son of PBA great Benjie Paras committed to the University of the Philippines and proved that he's worth the hype. He posted 17.4 points, 5.7 rebounds, 1.9 assists, and 1.3 blocks for the Fighting Maroons this past UAAP Season 82, earning his place in the Mythical Team.
The 6-foot-6 high-flyer has since been shortlisted in Baldwin's revamped pool, although he did not play in the first window of the 2021 Fiba Asia Cup qualifiers last February.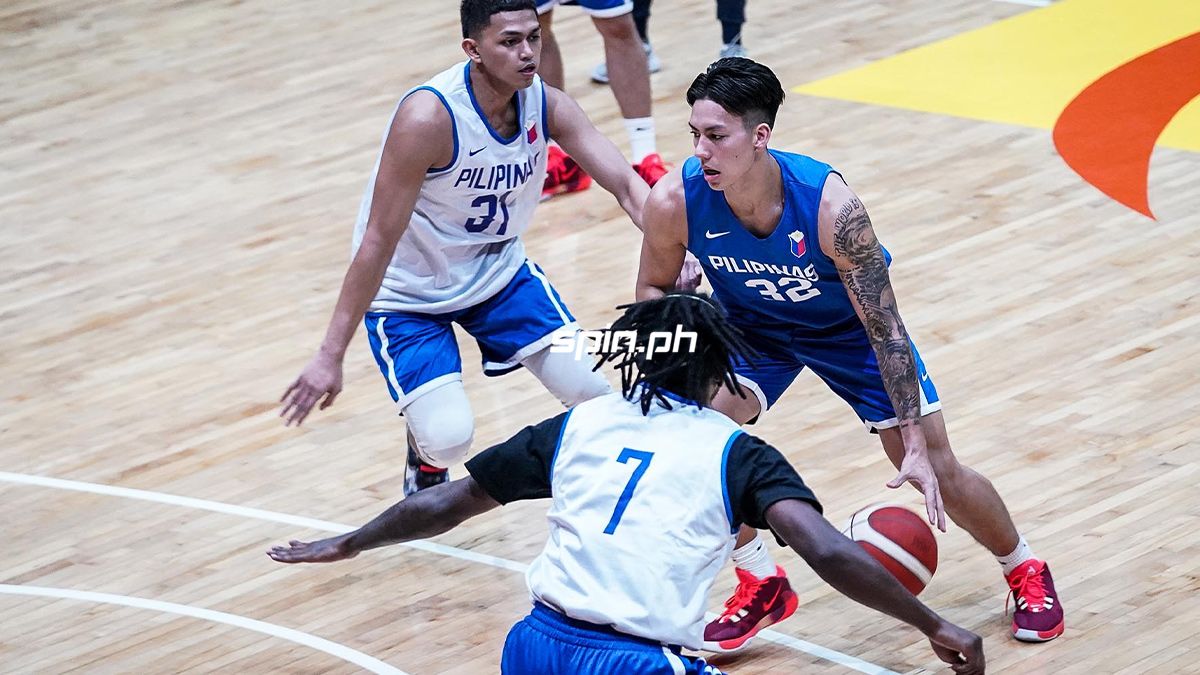 Dwight Ramos
Long coveted by Reyes to be part of the national team, Ramos finally decided to come home in 2019 and committed to Ateneo.
The versatile 6-foot-5 winger was hell-bent on redeeming himself after a brief stay for Cal Poly Pomona, where he only netted 6.6 points on a 39-percent shooting, on top of 3.5 rebounds and 0.9 assists.
After impressing with the Blue Eagles in the Philippine Collegiate Champions League (PCCL), Ramos was included in the revamped Gilas pool and notched five points, five rebounds, two assists, two steals in 16 minutes of action against Indonesia in the 2021 Fiba Asia Cup qualifiers last February.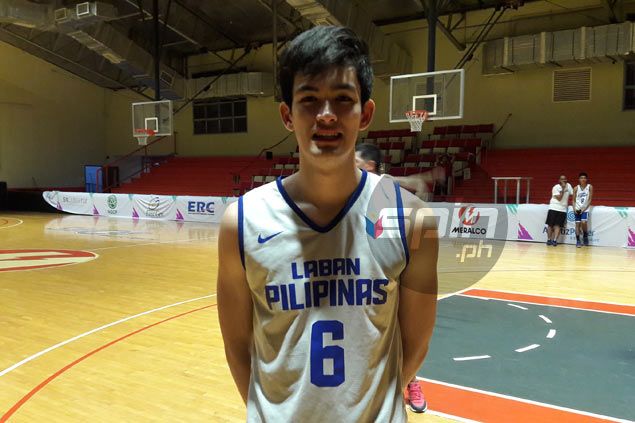 Joshua Sinclair
Compared to his peers on this list, Sinclair has had a rather unlucky fate since his inclusion in the pool.
The 6-foot-4 Cebuano forward, who was previously a part of the youth team, was recovering from an ACL injury on his right knee in 2018.
Sinclair, however, only netted 3.4 points and 2.9 rebounds in 9.3 minutes for National University in UAAP Season 81. Worse, he wasn't included in the Bulldogs' roster the following season.
He's still waiting for his breakout, hopefully this UAAP Season 83 under coach Goldwin Monteverde.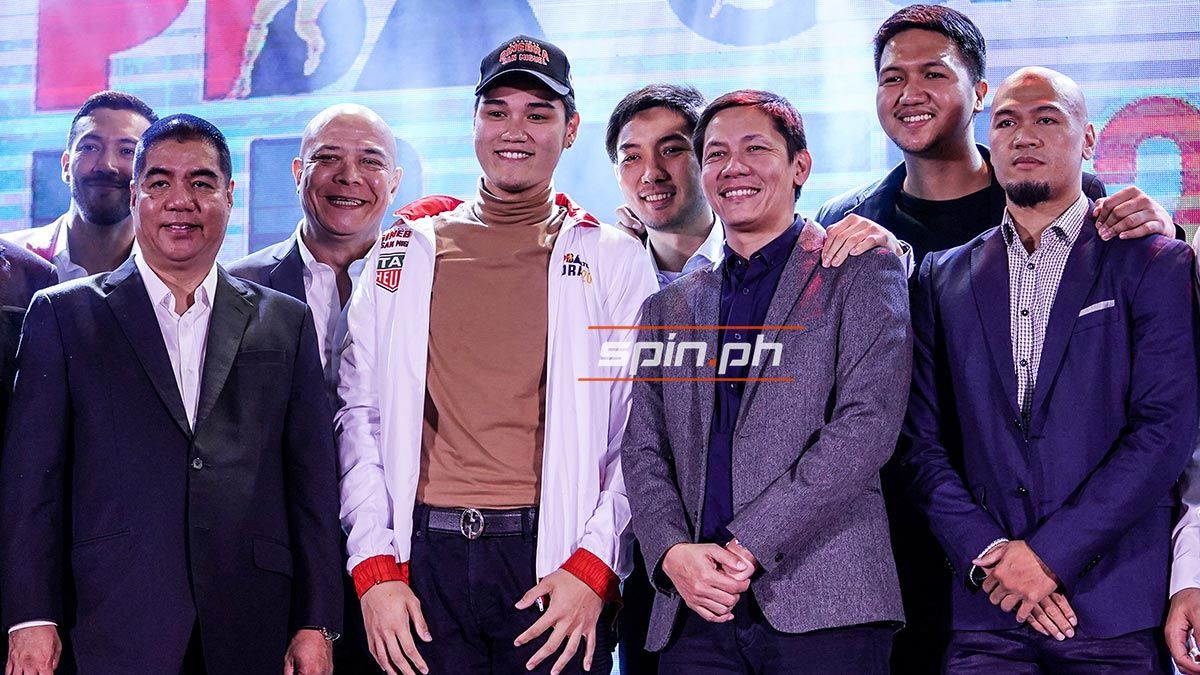 Arvin Tolentino
The UAAP Rookie of the Year in 2014, Tolentino was poised for big things after his name was called up by Reyes.
And the 6-foot-5 forward did his best to impress, responding with a stupendous final year in Far Eastern University. He logged 12.8 points on a 40-percent shooting from threes, to go with 5.0 rebounds in his Tamaraws swansong.
He has since moved on to the pros, being picked 10th in the 2019 PBA Rookie Draft as he is set to begin his new chapter with Ginebra.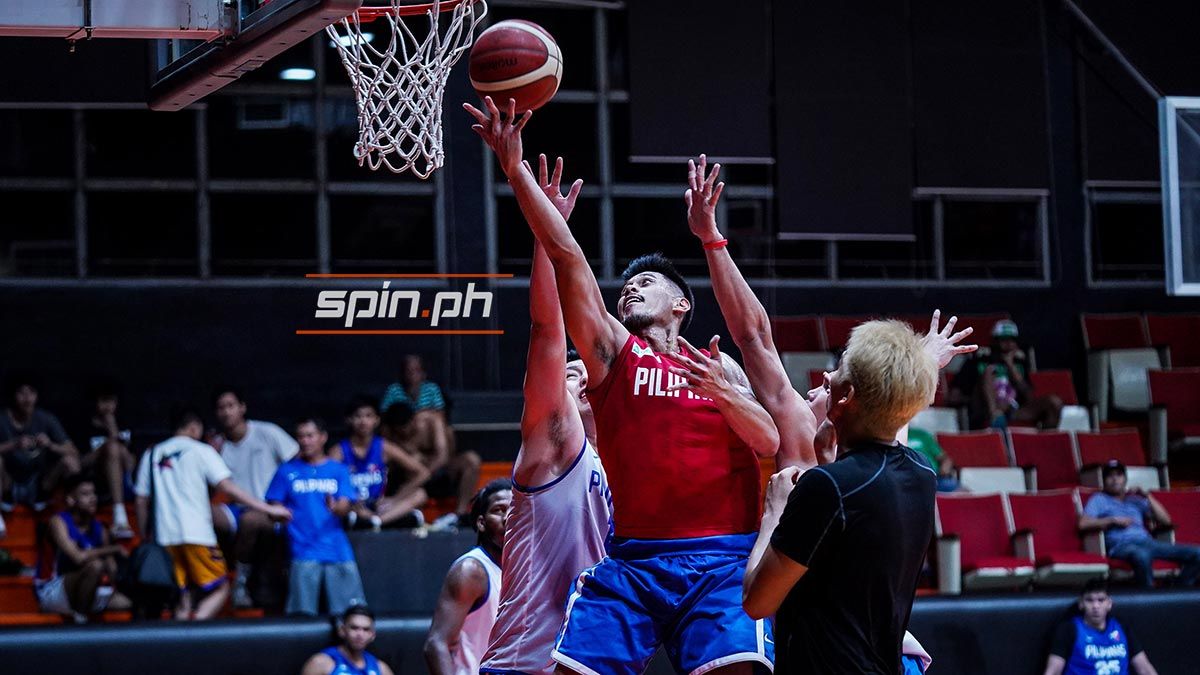 Javee Mocon
San Beda's success over the past few years could be partly attributed to Mocon, with the 6-foot-4 forward being one of the main contributors for the Red Lions' three-peat drive from 2016 to 2018.
It's no surprise that Reyes took notice of his efforts and included him in the pool.
Mocon has since jumped to the pro league, being taken sixth by Rain or Shine in the 2018 PBA Rookie Draft.
He sustained his play in the PBA, notching 10.2 points on a 37-percent field goal shooting, along with 6.7 rebounds and 2.6 assists to earn his place in the All-Rookie Team.
Spin fans unite at the Spin Viber Community! Join the growing community now and complete the experience by subscribing to the Spin Chatbot.