GILAS Pilipinas 3x3 team blew past Thailand, 21-11, to advance to the basketball 3x3 gold-medal match of the 30th Southeast Asian Games on Monday at The Arena in San Juan City.
The Gilas men's squad remained unscathed through seven games, totally dominating the fourth-seeded Thais with a 10-point demolition capped by Mo Tautuaa's two-pointer.
Jason Perkins and Tautuaa dominated the paint with seven and six points, respectively, as Gilas assured itself of at least a silver medal.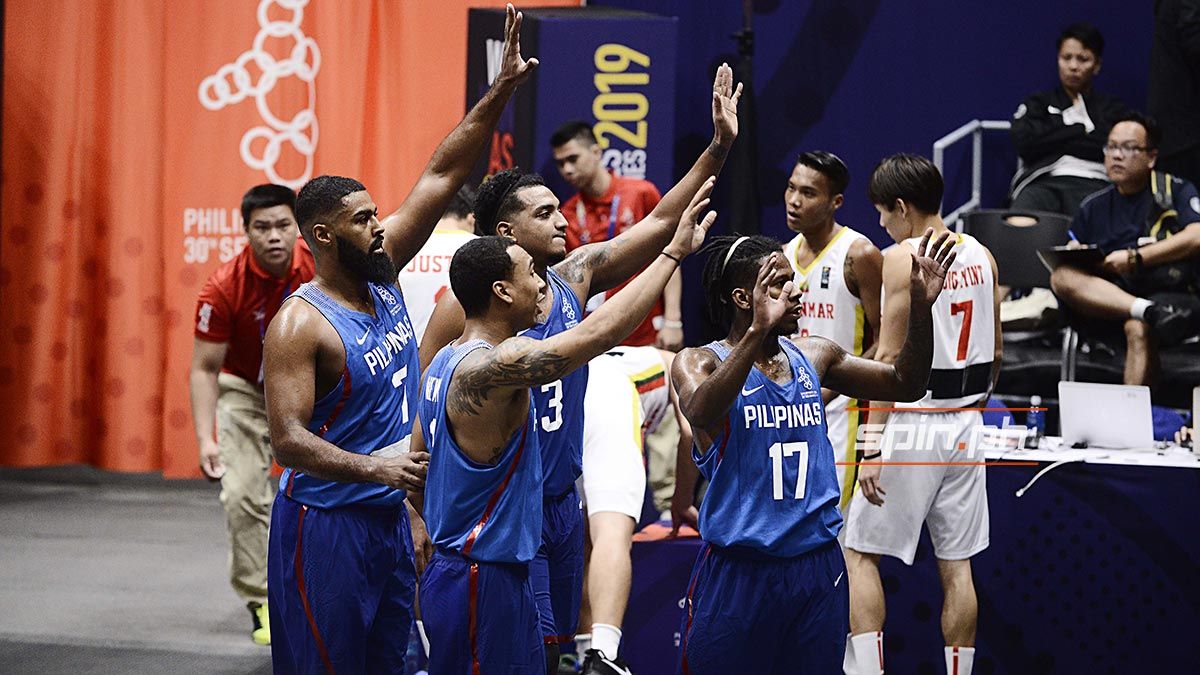 CJ Perez was also instrumental with five points while Chris Newsome adding three for the hosts, who will take on Indonesia - a 20-18 winner over Vietnam - in the winner-take-all final set at 4 p.m.
Thailand and Vietnam clash for bronze at 3:20 pm.
Recommended Videos