GILAS Pilipinas coach Tim Cone reminded the national squad not to play like an All-Star team in its series of tune-up games before the 30th Southeast Asian Games.
Cone said he already posed that challenge to Gilas prior to its first tune-up match against San Miguel Alab Pilipinas on Monday night at the Meralco Gym.
"Our challenge is to make sure that we are not an All-Star team," said Cone after Monday's tune-up game. "We don't want to play like an All-Star team."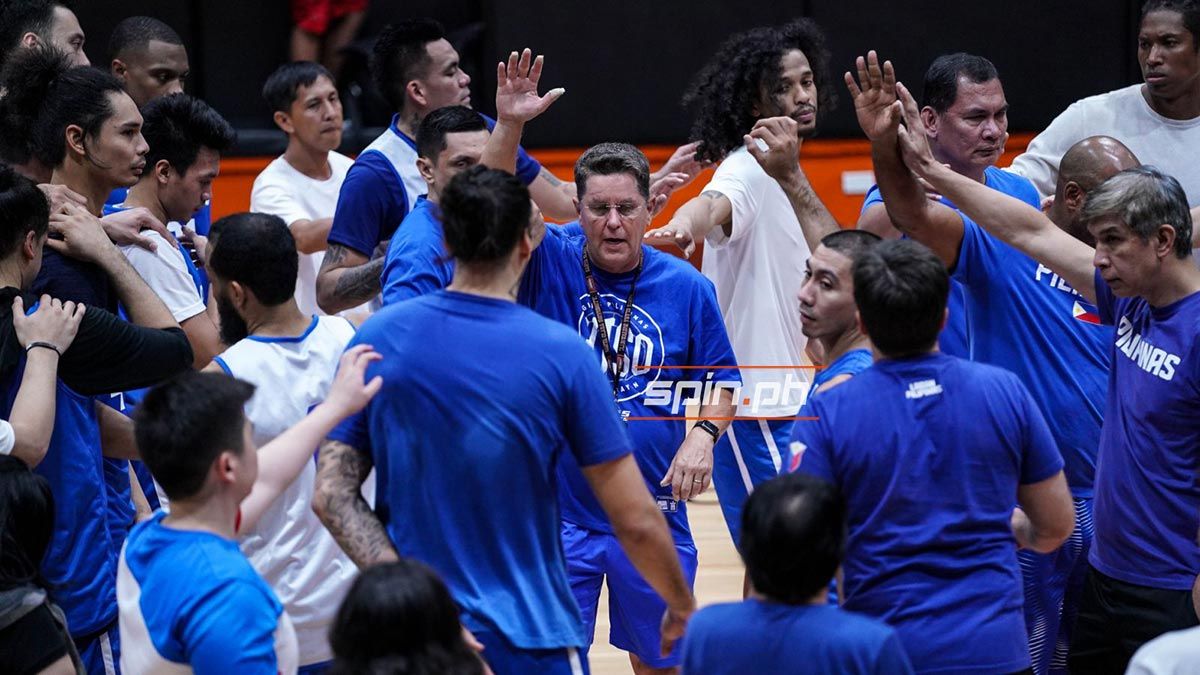 Gilas won over Alab in its first tune-up game but only by three points, 98-95, with June Mar Fajardo leading the charge with 21 points. But Cone said it is still definitely a work in progress despite the win.
Continue reading below ↓
Recommended Videos
Cone admitted there were moments in the game where he felt the team should have done better, mentioning LA Tenorio, who was not able to execute a play in the latter part of the game.
Cone emphasized that his Barangay Ginebra players should be the model of playing the right way as a team.
"That's what we are talking about, getting our guys to try and build doing the little things and paying attention to detail, try to build on that. Obviously, they won't be able to do it right now because they haven't gotten all the detail in and everything.
"We need our Ginebra players to model it. I was upset at LA in the last play. He tried to shortcut around a screen and that's something we don't do ever. And he did it here with all these guys. I said 'LA, you are my model. If you are doing it wrongly and shortcutting, everybody else is going to think that's okay.' Our Ginebra guys have to play with extra discipline so that they can really show how we want to do things."
With only a few weeks remaining, Cone said there is still time for Gilas Pilipinas to be able to play as a team and not as an All-Star team.
"We got to bring more than just being a bunch of good players playing together. That's what All-Star teams are. Bring a bunch of guys, they have limited practice, they go out and play. They don't have any concepts in terms of defense and not really a desire to play defense. We want to go beyond that," said Cone.
"We need to be better than an All-Star team. And frankly, All-Star teams are not very good. They are not a good team. They are a good collection of players and they are not a good team. We need to be a good team. Whether we can do that in the short window that we have, it's going to be our biggest challenge," said Cone.