GINEBRA coach Tim Cone believes this all-Filipino Gilas Pilipinas squad can continue to excel in the absence of a naturalized player like Andray Blatche as it opens up more opportunities and brings the best out of the entire local crew.
Cone cited the perfect example in the national team's vengeful win over China in their Fiba Asia Cup opener last Wednesday when Gilas turned to its small men in pulling off the reversal over the tall defending champion side.
"That's the nice thing about the national team and not having Andray Blatche is that everybody got involved," Cone said in a chat with SPIN.ph after practice on Friday.
"They had smaller, quicker guys that…I mean, Japeth (Aguilar) and (Raymond) Almazan are very quick around the perimeter, and they can play in and out, so there was no ball-dominant player there, so the ball was shared and moved."
"It was really pretty to watch," the PBA's winningest coach added.
[See Gilas win over China raises hope for first all-Filipino Asian champion in 44 years]
Asked if sticking to an all-Filipino lineup is the right way to go moving forward, Cone still underlined the need for a naturalized player – but someone, he believed, who can fit into the system.
Continue reading below ↓
Recommended Videos
"It's hard to say (if this all-Pinoy crew is the right way to go)," the two-time grand slam coach, who led the Philippine Centennial team to a bronze medal in the 1998 Asian Games in Bangkok, admitted.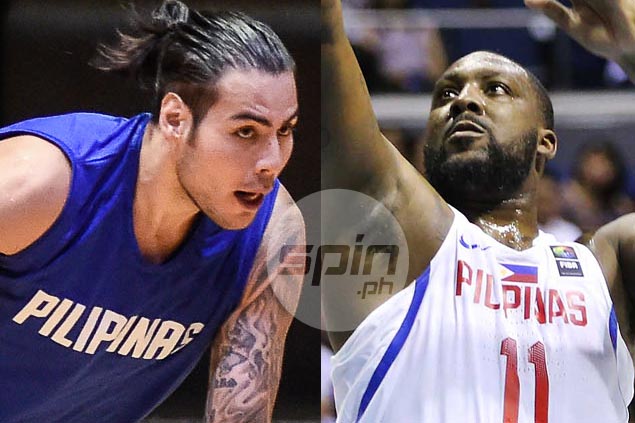 "You always want to raise the level, ceiling of your talent, and no doubt, when you bring in a naturalized player, the talent goes up. And it's just a matter of bringing in the right kind of player.
"Do we need a ball-dominant naturalized player? Maybe not, because Jayson (Castro) and Terrence (Romeo) are already very ball dominant, and you lose a lot of their skills if you're not letting them have the ball.
"And this system, itself, is a system that's predicated on quick guards, so if you have one big guy who's slower and trying to break down defenses all the time, it may not work well."
Cone implied that coach Chot Reyes' dribble-drive offense suits an all-local side reinforced by a defense-oriented naturalized player.
"I think for Chot's system, I think that the all-Filipino crew is really good," Cone said. "Maybe he needs another guy like June Mar (Fajardo) or a big guy who's active on the boards, active blocking shots, active running the floor, can be a post presence when need be – and that's where a naturalized player would come in."
[See Don't expect Gilas-Iraq grudge match to be pretty]
Cone said there may be a need to rethink the choice of naturalized player for Gilas moving forward.
"Andray is a tremendous player. He's awesome, but again, he's a more of a ball-dominant player and he needs the ball in his hands to make things happens," he added.
"And what happens is everybody else is standing around, so I think that's something that's part of the national team that can grow in terms of the realization – what kind of naturalized player would fit us the best and help us the best…without hampering or hindering the local crew?"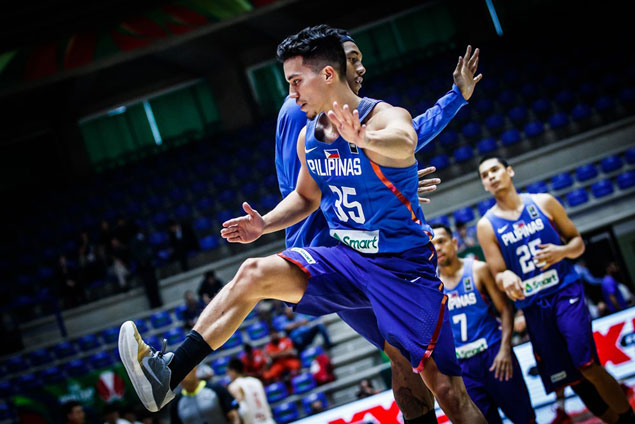 And constantly playing in these feel-out tournaments like the Fiba Asia Cup can only help the national team decide better on what type of naturalized player to tap next time, the Ginebra coach added.
"I think that's a part of the team that they learn from experience, because now you've seen (the team with) Andray Blatche, you've seen it without Andray Blatche," Cone said. "What are you lacking? And I think that's what the naturalized player comes in.
"Chot will figure that out for sure. He'll find the right fit," he added. "That's what these tournaments are for – you're always growing and building to get better and better, and better. Our problem is we have a tendency to think of these tournaments as the end-all, the 'this is the one we want to win; once we win that, and that's it, we're happy.'
"But really, it's really a building," he continued. "This tournament now is not even a qualifying, but it's a chance for the team to grow and get better. You can make one or two changes and still continue to hold this team together and grow. This team will just get better and better as the roles get (better) defined."
For now, this all-Filipino side gets another test on Friday night against Iraq.
"Right now, it looks great, but it's all about following up," Cone said. "You can have one great win, but you got to be able to follow it up, so they need to follow it up against Iraq later on. But they should be."