GILAS Pilipinas once again cemented its status as the king of Southeast Asian basketball with a sweep of the SEABA Championship capped by a 97-64 rout of Indonesia on Thursday night.
While the Filipino cagers did it as a unit, some of them still stood out with their individual brilliance that left both fans and opponents in awe.
We asked some of their rivals during the weeklong regional showpiece who they thought were the most impressive in the Philippine team's lineup, and the consensus was these four players – Gilas shock troopers, shooters, and its dominant big man.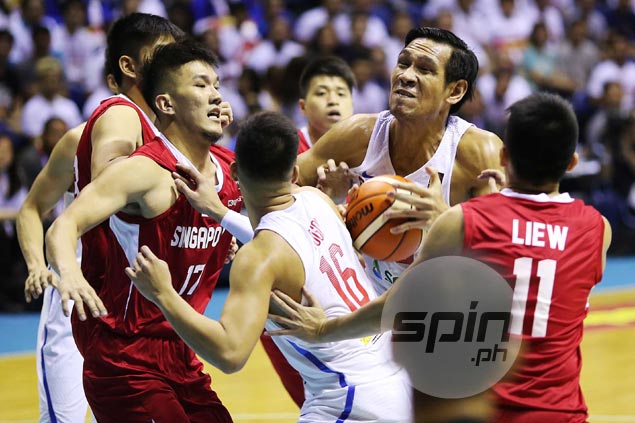 June Mar Fajardo
Continue reading below ↓
Recommended Videos
Thailand slotman Sukhdave Ghogar was honored to wear the same jersey number as the Gilas cornerstone, but that's where their similarities end. The 6-foot-10 Fajardo dominated Ghogar, who's six inches shorter than him, and the rest of the Thai frontline in anchoring Gilas' 108-53 win last Tuesday.
"We have the same number," Ghogar said. "It was a great experience playing against him."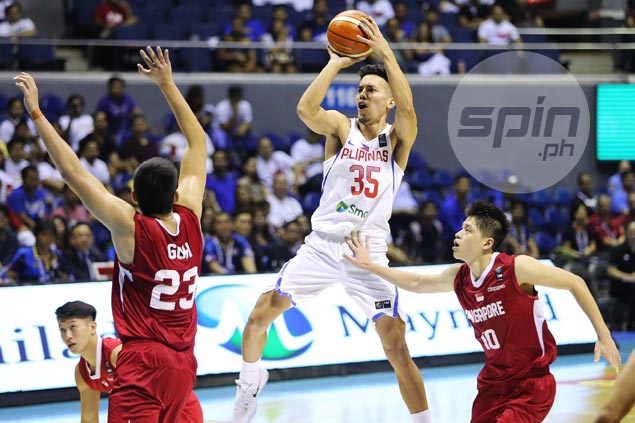 Matthew Wright
Sandy Kurniawan was Indonesia's top threat from long range as the lanky, long-haired wingman ended up averaging a tournament-high 3.2 three-point conversions in six games.
But Gilas had its own gunner in Wright, who finished below his Indonesian counterpart with an average of three triples per game, but ahead of him in terms of three-point percentage with a solid 54.5 percent compared to Kurniawan's 47.5%.
Apart from Wright's deadly shooting, Kuraniwan was impressed of the other aspects of the Phoenix rookie's game.
"He has good basketball movements," Kurniawan said. "He can pass, can shoot, and he can create. He's good."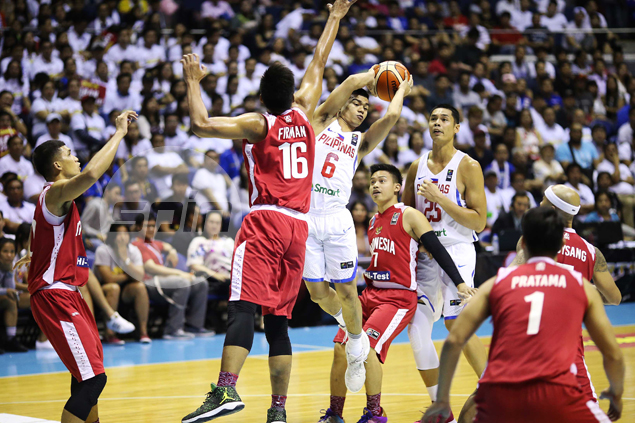 Jio Jalalon
The Gilas rookie started out as the third-string playmaker in the lineup, but ended up as the team's MVP in the eyes of coach Chot Reyes had the tournament awarded one.
After all, the Star point guard made the most of his time on the court, pestering his opponents with suffocating defense.
Indonesian playmaker Mario Wuysang wished he was still "in my prime" when he faced his Gilas counterparts, including Jalalon, whose potential the 38-year-old point guard first saw in the 2015 Southeast Asian Games gold-medal match.
"I played against him in the SEA games. He's good," Wuysang said. "His upside is amazing."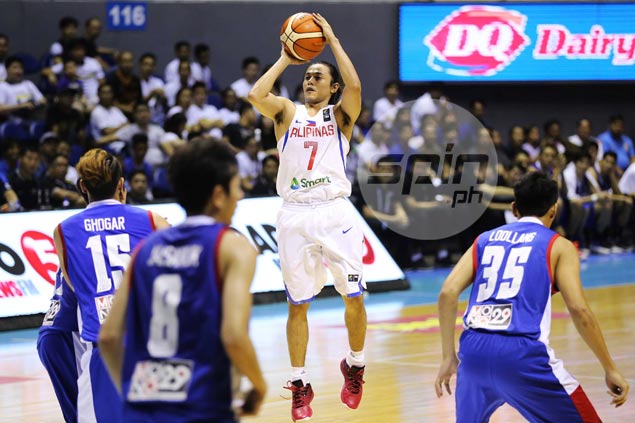 Terrence Romeo
No one has impressed rivals more than this Gilas playmaker, whose hair has grown as long as his list of fans from outside the Philippines, with Malaysian players going as far as grabbing their chance to get their photo taken with Romeo after their matchup.
And Singapore big man Delvin Goh can surely attest to Romeo's transcendent popularity.
"He's the hot thing for now," Goh said. "He's been crossing over here and there, and making people break their ankles, so he's the one (I was impressed the most)."