WITH its 12-member roster finalized and one week until it opens preliminary group play at the 2019 Fiba World Cup in China, the USA Men's World Cup Team has another opportunity to continue to fine-tune its Xs and Os in its final exhibition game, which will see the USA take on Canada on Monday at Qudos Bank Arena in Sydney, Australia.
Thus far in exhibition play, the USA defeated Spain 90-81 on Aug. 16 in Anaheim, California, and then at Marvel Stadium in Melbourne, beat Australia 102-86 on Aug. 22 before falling to the host team 98-94 on Aug. 24.
"You got to react to a loss," said USA head coach Gregg Popovich in an article on usab.com. "You react to a win. You can't take a win for granted. But, I think that it was a great learning situation for us, just about playing FIBA basketball – the physicality, the rules, how it's played, how it's refereed. All those sorts of things. So, it was a great learning experience to have those two games against a very good team."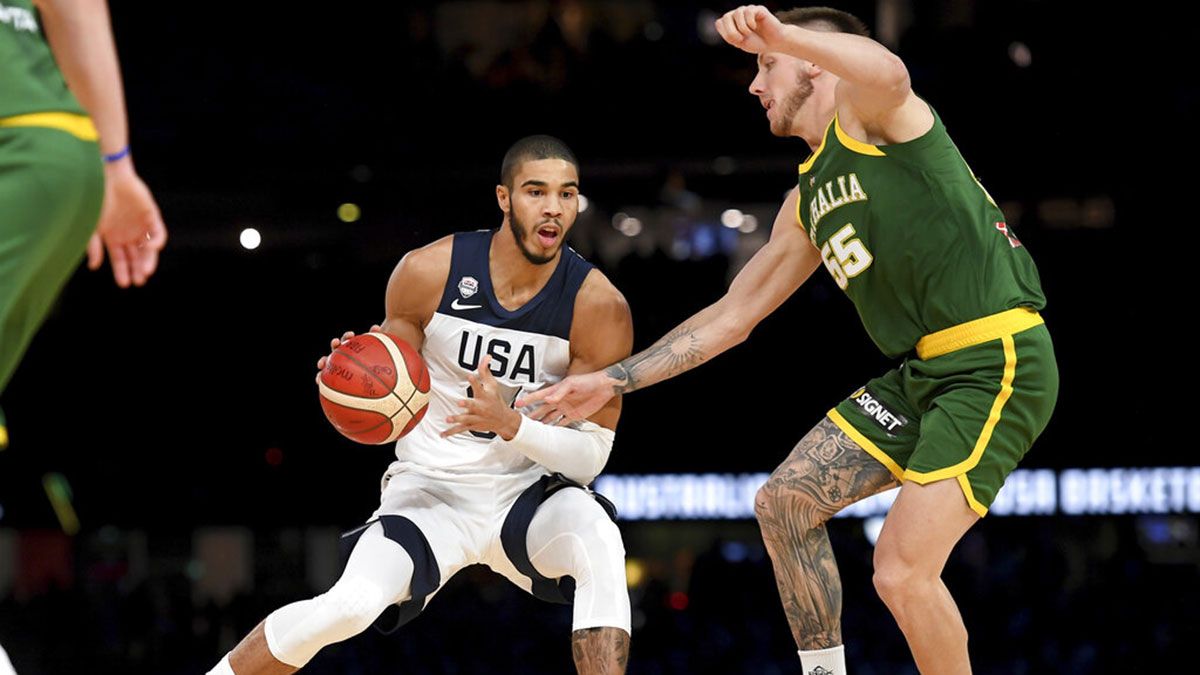 Continue reading below ↓
Recommended Videos
And while it was the first time Australia ever had beaten the US men, there is no panic from the Americans.
"This is a part of our journey," said Jaylen Brown. "This is part of our process as a team. We're playing for something bigger than ourselves. Having an understanding of that and a humility of that is something we all have to have. I think we could have showed that a little bit better against Australia. We got to do a better job of having the right mentality, whether it's an early game, whether it's a back-to-back, whatever it is. We got to come out and be the aggressors, rather than the one being seeked."
Canada is the next team eyeing the USA, and coach Popovich pointed to the team's speed when asked what he expects in the game.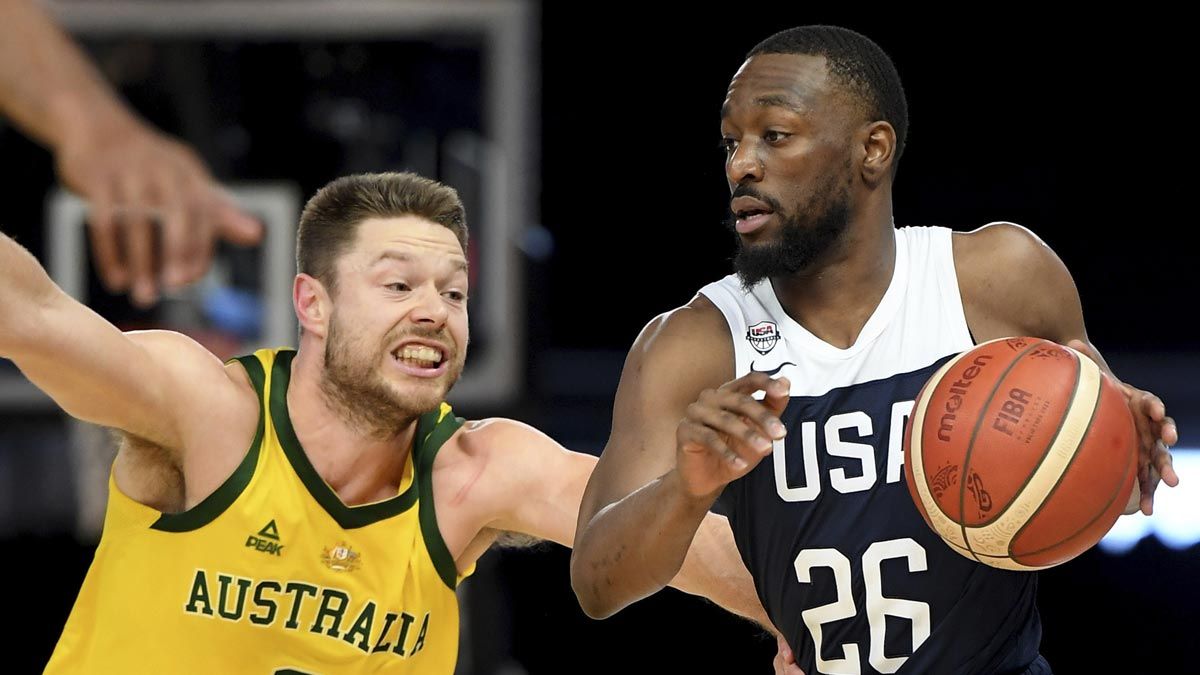 "They're really a fast team," Popovich said of Canada. "More than anything, they are fast. (Head coach) Nick (Nurse) does a great job with them. They pass the ball. They move. They are hard to keep up with. So, it will be another really good test for us, for sure."
American basketball fans are most likely to recognize Canada's Khem Birch (Orlando Magic), Oshae Brissett (Toronto Raptors), Andrew Nembhard (University of Florida) and Duane Notice (G-League Raptors 905), because they play in the United States, but the eight other Canadians that round out the roster are experienced, international professionals as well.
"I think when you look at international play, every team, they have been together for a long time, but they kind of have their calling card on what they fall back into – their system, their sets," said Harrison Barnes. "For us, we are still getting to that point. We have some comfortability with it, but just continue to get better at that through film, practice and, obviously, the next exhibition game. I think that will be huge for us."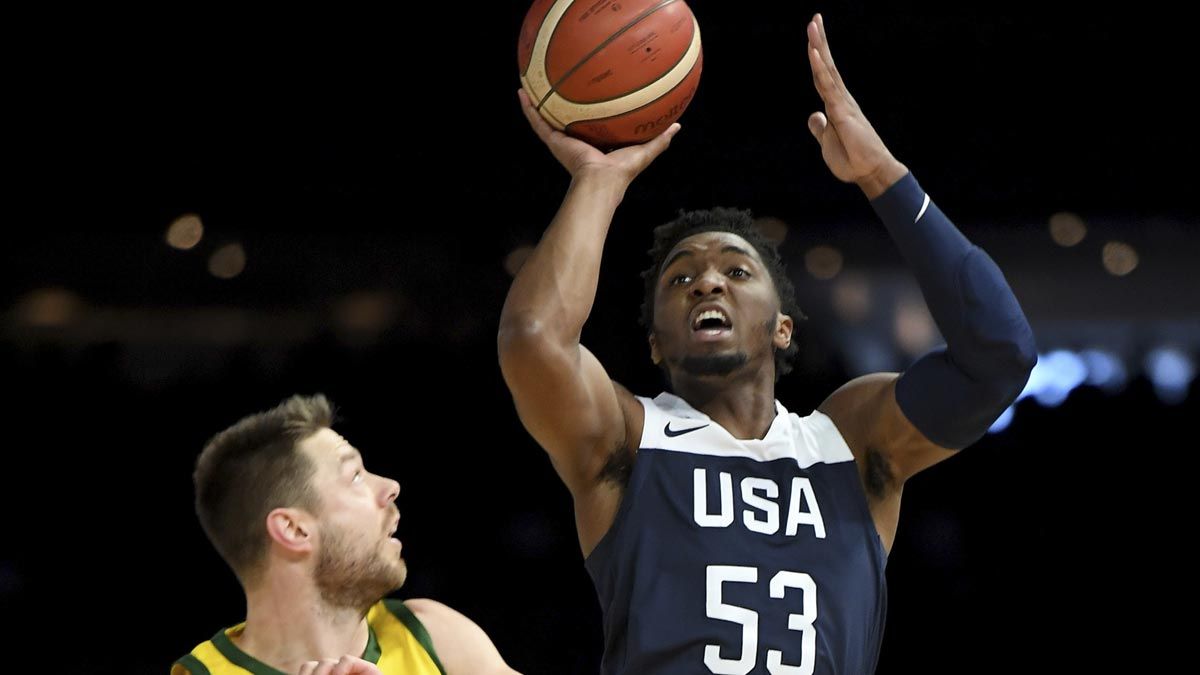 A USA national squad last faced Canada in an exhibition game prior to the 2008 Beijing Olympic Gamess, a contest the Americans won 120-65 on July 25 in Las Vegas.
After a rest day on Tuesday and practice on Wednesday, the USA will depart Sydney for Shanghai, China, where it will first play Czech Republic on Sept. 1, followed by Turkey at on Sept. 3 and Japan on Sept. 5.
Following three preliminary round games for each team, the top two teams from each group advance to second round groups and will play two more games. The top two teams from each of the four second round groups earn a berth into the quarterfinals on Sept. 10 or 11.
"For us, the main thing we learned is that this is a dogfight," said Donovan Mitchell after the USA's exhibition loss to Australia. "It's a little bit different than NBA basketball. I think that's one thing we're getting used to. These teams have played with each other since they were much younger. We have about three or four weeks under our belt. So, we have to be able to match that chemistry, match that intensity as quickly as we possibly can."