THEY used to work together for a common cause. Now Tab Baldwin and Paul Henare will try to beat each other.
The former mentor and student cross paths next week when Gilas Pilipinas battles New Zealand in a match that could define both countries' bids to make it to the Rio De Janeiro Olympics.
Henare and the Tall Blacks arrived in the country on Friday night for the Olympic Qualifying Tournament next week, and the 37-year-old coach couldn't help but look back at the affiliation he had built with Baldwin in the years that he played under him with the New Zealand team given the circumstances both of them finds themselves at the moment.
"We go back a long way. We're very good friends, first and foremost," stressed Henare. "He's a coach of mine for a long, long time. So I'm really looking forward to seeing him and competing against him. It's gonna be a special occasion."
Henare played for the current Gilas coach from 2001 to 2006 during the time when Baldwin made the Tall Blacks among the rising powers in world basketball.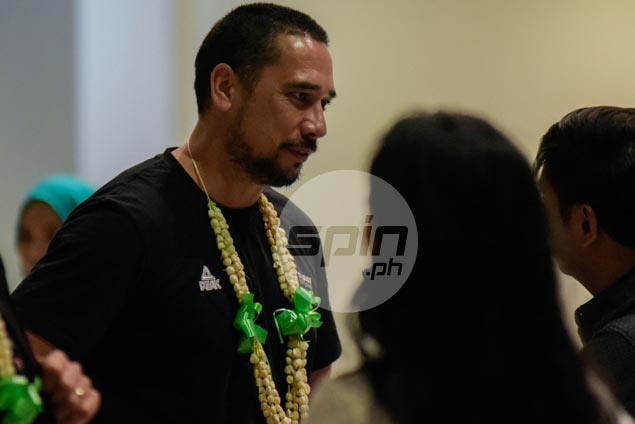 In that span, the team saw action in the 2002 and 2006 FIBA World Cup, and played in the 2004 Athens Olympics in between.
The 2002 Tall Blacks made history in New Zealand basketball after reaching the semifinals of the world championship, only to fall short of making it to the gold medal play.
"I played for him every year he coached the Tall Blacks (2001-06). So we stayed as very good friends since then," said Henare of his relationship with his 58-year-old former coach.
As fate would have it, Gilas Pilipinas and New Zealand ended up being bracketed with France in Group B of the July 5-10 qualifier at the Mall of Asia Arena. And who would the Tall Blacks would have for their opening assignment than Baldwin and the Filipinos on July 6.
Henare said the respect will always be there for the American-New Zealander before, during, and after the game.
"There's really a good relationship here. We'll be friendly, and it's good to it see right up until game time," he said with a smile.
But then again, both teams have jobs to do.
"All the games on, we're better at. So we'll give each other hugs afterwards," said Henare.