EXCITEMENT may be on a high for Gilas Pilipinas following Fiba's proposal to hold a bubble-type setting for the next two windows of qualifiers for the 2021 Fiba Asia Cup, but Samahang Basketbol ng Pilipinas (SBP) program director Tab Baldwin clarified that as far as the national team goes, it's still status quo.
"Its just so early to be able to make any definitive statements on what will be," he said on Monday.
"We never stopped talking, but until you have definitive timeline and definitive schedules both from your own government and from Fiba, all you can do is talk. There's literally nothing to announce."
It doesn't mean, though, that Baldwin isn't receptive to the news as he welcomes the development from the international governing body for basketball.
"I'm just happy to see that more parts of the world is starting to come back online," he said, with the first window of qualifers back in February halted due to the global COVID-19 pandemic.
"The fact that Fiba wants to do it in November is a little bit of a surprise, but let's view it as a pleasant surprise that we're gonna get back to playing basketball and hopefully, we can be part of the landscape of returning the world to some sort of normalcy, giving the fans the opportunity to get back to cheering for their national teams, cheering for the sport."
Continue reading below ↓
Recommended Videos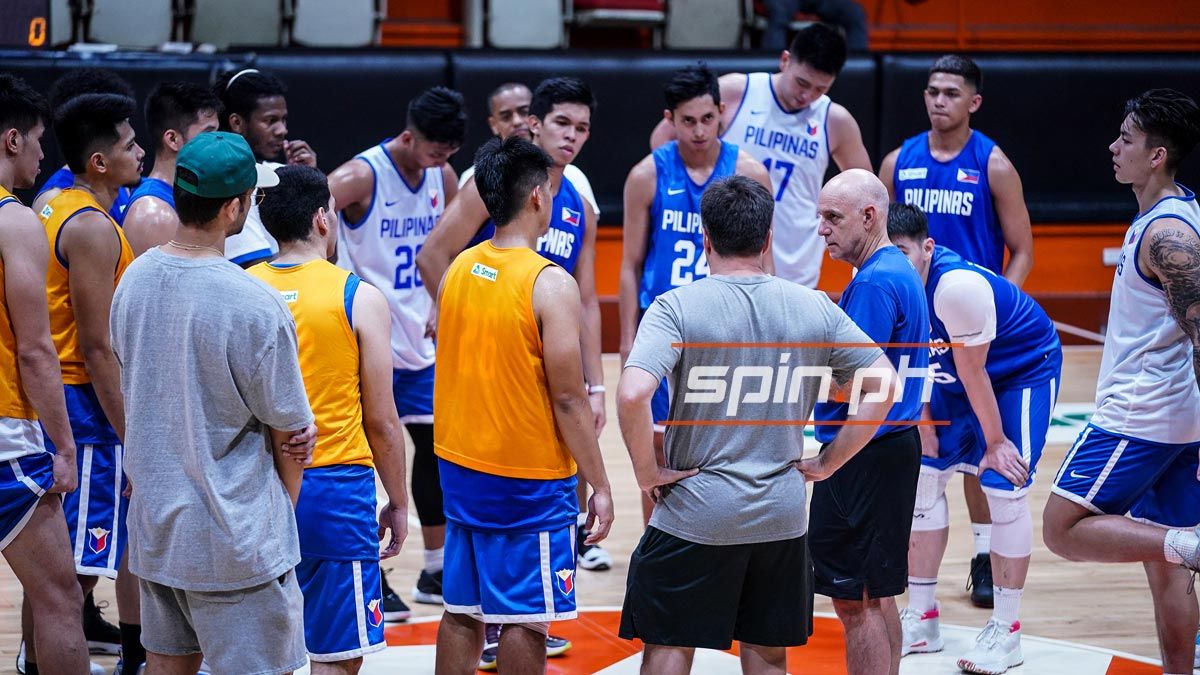 Like everyone, Baldwin is intrigued with how Fiba will pull off these mini-bubbles.
Fiba has earlier stated that a city will host at least two groups in the qualifiers, meaning four to eight teams will be playing inside a bubble setting for the windows in November 2020 and February 2021.
"The fact that they're doing it in a bubble doesn't surprise me, but it's gonna be interesting to see how it plays out. What country are we going to be in? Will it be four teams or eight teams? Seemingly, they don't know that yet," he said.
"But in general, I'm pleased that we'll be back playing basketball soon."
The Philippines currently sports a 1-0 record in Group A, where it is slotted with South Korea, Thailand, and Indonesia.
Gilas is scheduled to take on South Korea on November 27 and Thailand on November 30 for the second window, before its games against Indonesia on February 18 and Korea on February 21 next year in the third window.
___
Spin fans unite at the Spin Viber Community! Join the growing community now and complete the experience by subscribing to the Spin Chatbot.