GILAS Pilipinas' horrid run in the 2019 Fiba World Cup has sparked a clamor for changes after the national team lost all five games by an average of 29.4 points.
Amid the uproar, there's one man that's commonly being asked to once again take over the national coaching job: Tab Baldwin.
But for the American-Kiwi mentor, he himself knows that replacing the one calling the shots alone won't be the solution to Team Philippines' woes.
"The coach can't solve the problem, changing the players can't solve problems, or just developing a program and not looking at anything else can't solve the problem," Baldwin said when asked about the growing clamor for his return to the Gilas job.
"I think that it is virtually a scientific process and it's inexact, so that's contradictory in saying that. But there are people around that should be involved in this discussion and I think that everything has to be considered. I think it is a very, very complex decision that should involve vested, high-quality basketball minds in this country."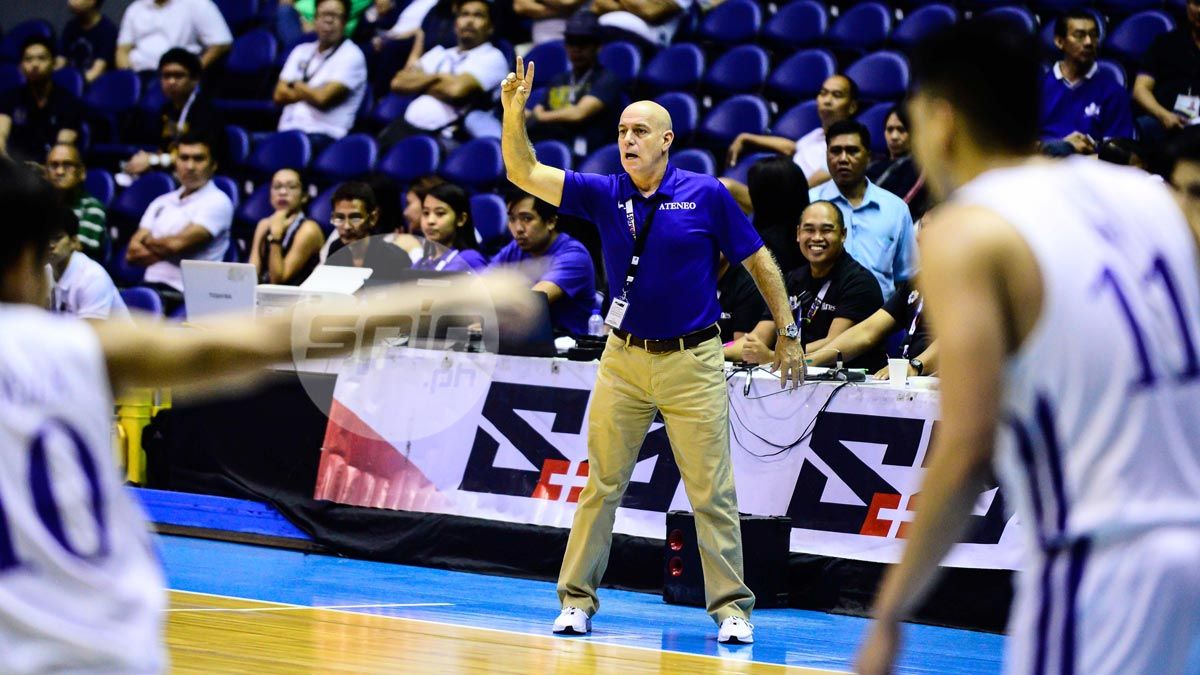 Baldwin knows a thing or two about this job having coached the national teams of Malaysia, New Zealand, Lebanon, and Jordan before going to the Philippines, first as a consulant, and eventually as the head coach of Gilas.
That's why the Ateneo Blue Eagles' head tactician doesn't really put too much weight on all the attention he's getting at the moment.
"I can't, on the one hand, have a basic policy that I'm not moved by the fans when they criticize and then turn around and say, 'Oh, they're right,' if they want me back," the veteran coach said.
"I don't think decisions can be made based on what the fans think. I think the fans have the right to say everything. I think that it's part of being a fan is to enjoy the second guessing, the banter, and all of that, but I don't think the SBP should be moved by what the fans say.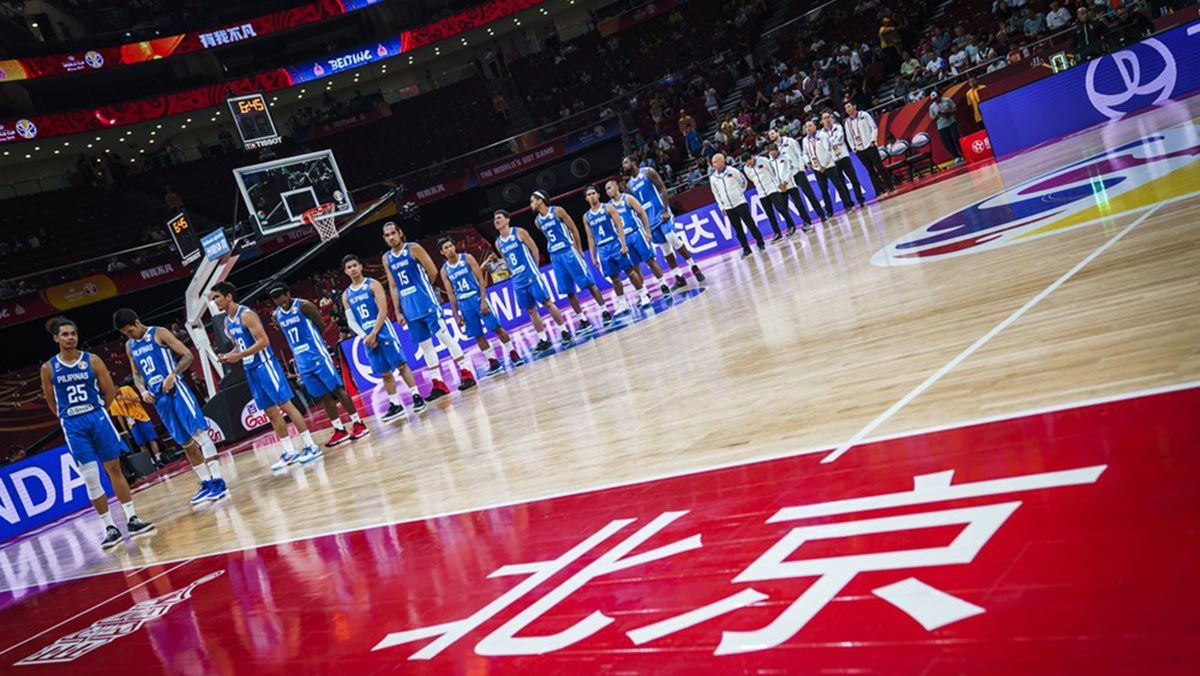 "I'm certainly not moved by what the fans say, and that's no disrespect to the fans because they have every right. But I think these are extremely important decisions about a national team and I think that it should be a carefully measured process."
Baldwin was originally hired in 2015 to spearhead the Philippines' quest to return to the World Cup in 2019. He even steered the country to a silver-medal finish in the 2015 Fiba Asia Championship in Changsha despite a far from stellar roster.
Less than two years in, though, he was unceremoniously replaced by his predecessor Chot Reyes in October 2016.
As brief as that stint was, the 61-year-old coach he doesn't feel like he has any unfinished business with the national team or any other job he's handled, for that matter. He also insisted he holds no grudges for the surprise exit.
"Not at all. I'm an employee and like every employee in the world, I do my job, I work for my boss. If I don't like the job, I leave the job. If they don't like me, they find somebody else to do it. And until I actually own something, that's the way it's always going to be and that's the way it should be," he said.
"So it becomes irrelevant whether I like the decision or not. And there are no grudges. You just move on and do your job. And I've been blessed to have jobs in many countries, I've been blessed to have jobs in this country, so I don't carry feelings back towards that time, that impact how I think now or how I do my job now."
But does Baldwin agree with the fans' notion that he is the perfect man for the job, one that is suited for the international game thanks to his nearly three decades of experience. Is he the man that can lift the Philippines out of the rubble?
"It's always humbling when people accord you things that you don't necessarily deserve. I never won a game, I never lost the game and I was always part of a team. And I'm not the answer to anything and I'm not the problem to anything," he said.
"It's always humbling when people praise you above and beyond what you deserve. I think that's what being humble is all about is understanding, you know, that you shouldn't get more than what you deserve.'
"But in this life, oftentimes good and bad, we do get more than what we deserve. So it's nice, but it doesn't really move the needle for me."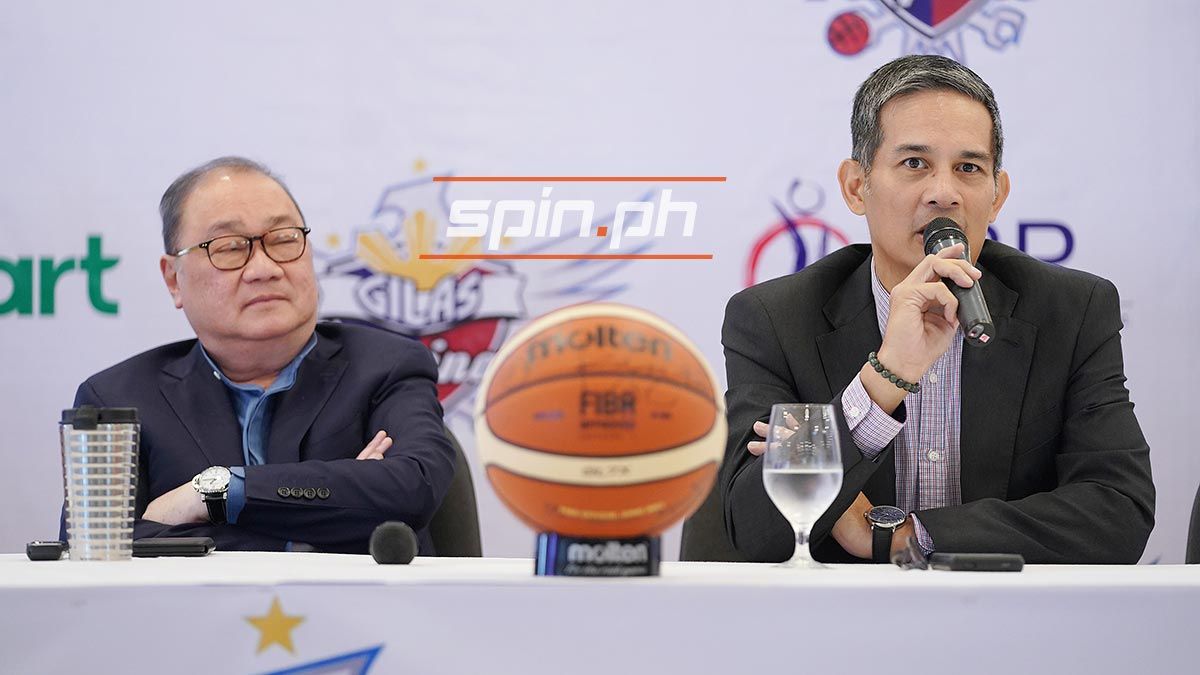 The good soldier that he is, Baldwin made it clear he wll have no second thoughts lending a hand if asked to. But he said it's just one facet in the bevy of changes that needs to be done for the Philippines to have a more respectable national team moving forward.
"I'm prepared, and MVP [SBP chairman emeritus Manny V. Pangilinan] knows this, to put my shoulder to the mill and do whatever I can to help," he said.
"But again, looking at a tremendous number of factors, and this is what the fans can't do, they can't weigh all the necessary factors that go into building an underdog program because to be honest, no matter if we do every single thing right, we're still going to be underdogs going up against certain levels of the world. But that doesn't mean we can't be successful."
Recommended Videos