TIM Cone must be on cloud nine with the surplus of big men at his disposal at Gilas Pilipinas.
After a convincing win against Singapore, 110-58, in its 30th Southeast Asian Games opener on Wednesday, the two-time grand slam winner gets another chance to tinker with his lineup in a game against Vietnam on Friday at Mall of Asia Arena.
At his disposal is a veritable who's who of bigs in the PBA led by five-time MVP June Mar Fajardo, who, hard as it may be to believe, is coming off the bench for this crew.
Also in the frontcourt are Christian Standhardinger, Japeth Aguilar, Troy Rosario, Vic Manuel, and Greg Slaughter.
Cone obviously enjoys all the mixing and matching.
"We mashed them together and so far, we're seeing the matchups that we like," he said. "We liked the combination of Christian and Japeth playing together. We like the combination of Troy and June Mar playing together, like June Mar and Arwind cause June Mar has a comfortability with a guy who plays like that.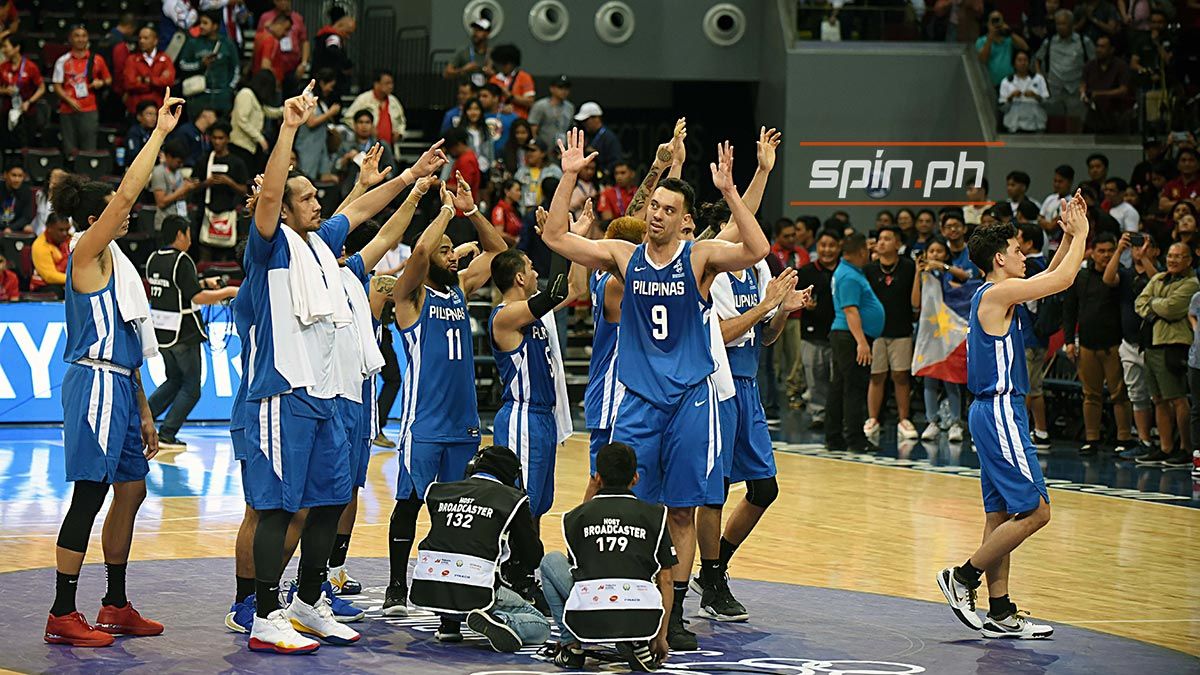 "And Greg and Vic, we think is a good combination. Vic can play outside and be 'The Muscleman' and Greg can do his thing inside," he added.
"The beauty of this team is that the guy who comes in for the guy is just as good as that guy. There's no fall-off on anything and our bigs are still big."
But what Cone is wary of is complacency and overconfidence, especially against a rising Vietnam team that features Vietnamese-Amerians Chris Dierker and Justin Young, among others.
"We wanna make sure that we're coming out and we're respecting the game, that we're playing the game the right way, that we are respecting our opponents," he said.
"Are we gonna expect a 50-point game every night? No, we're not. And that's not something that we're looking forward to doing and we're not trying to do that.
"We're just trying to come out and play each possession, hopefully win the possession, and hopefully, wear a team down over time, and try to stretch leads if we can."
Recommended Videos