KAI Sotto will play for the Ateneo Blue Eaglets in the coming UAAP Season 81 juniors basketball tournament, but that doesn't mean he is declining offers, particularly from Spain teams, to play overseas.
Sotto's family, according to a source who requested anonymity, is strongly considering offers to play in Europe especially in Spain where the Ateneo big man received an offer from Real Madrid reportedly worth $1 million over five years.
But before fielding any offers, Sotto, the source said, will lead the Blue Eaglets' defense of the UAAP juniors crown in his third season with the team which lost lynch pins Dave Ildefonso and SJ Belangel.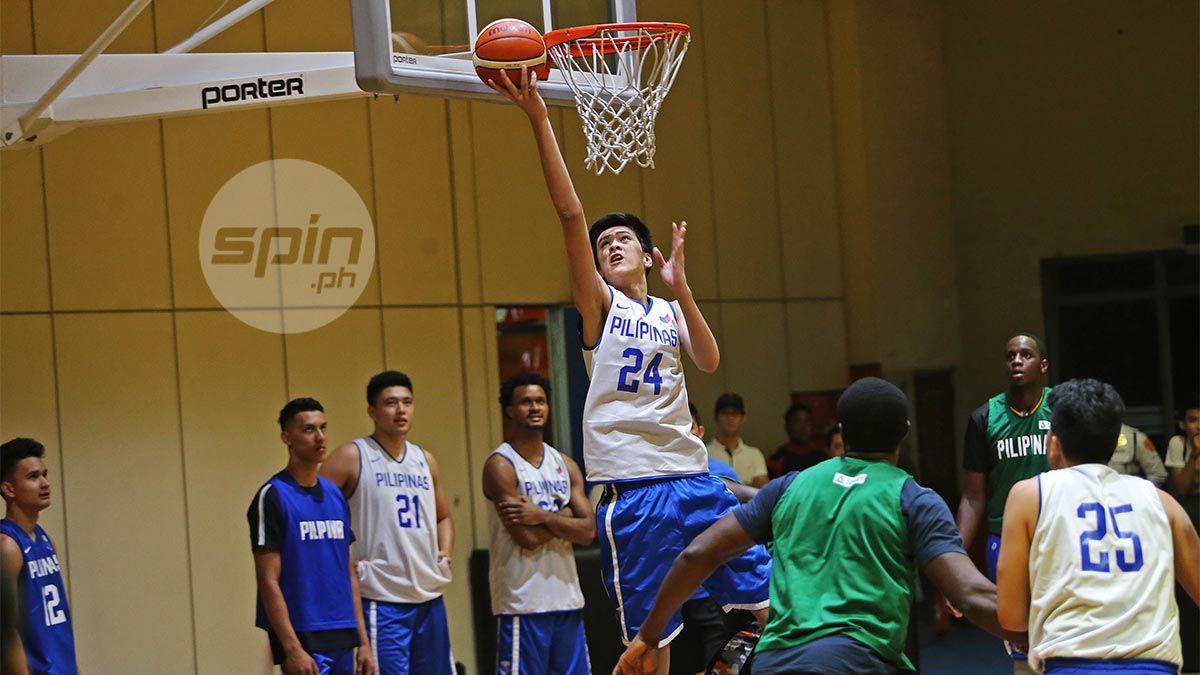 Continue reading below ↓
Recommended Videos
The UAAP juniors basketball competitions will begin in November and run until March, but the source said a number of club teams based in Spain aside from Real Madrid are willing to wait for the chance to sign the 7-foot-1 prodigy.
Opinion has been largely split down the line on Sotto's next course of action after news of the Real Madrid offer surfaced.
Ateneo said he wants Sotto to stay in the Philippines instead of trying his luck overseas - a sentiment shared by national coach Yeng Guiao.
"I want Kai to stay," Baldwin said. "I want him to stay in the Philippines. I want us to create a program that he and his family can realize that everything that he needs in terms of his development, he can get here.
"And I think that will be a great exercise for us to go through is to understand how we can devote ourselves to special players for their careers and they can get that here."