FOSHAN, CHINA – Serbia coach Sasha Djordjevic minced no words when he expressed his displeasure over a hard foul by Gilas Pilipinas guard Paul Lee on one of his players in a 126-67 victory in the 2019 Fiba World Cup.
Djordjevic immediately made it known he wasn't happy after Lee bumped Marko Guduric hard right in front of the Serbian bench, causing the crack guard to fall hard to the floor amid a howl of protests from both rival players and fans.
"I don't like dirty plays," Djordjevic (also known as Sasa Dordevic) said when asked about the fourth-quarter incident ater the game. "I don't like dirty plays and I don't like when you seem to have an intention to hurt a player.
"You have to stop that. You have to play fair, play physical, but tough and fair play," Djordjevic, a former Yugoslavia national player who had a brief stint with the Portland Trail Blazers in the NBA in 1996.
"That's what I ask from my players. My players play physically but tough and fair," he added.
Dordevic said the play had him worried about his starting point guard with a match against Group D rival Italy coming in two days.
Continue reading below ↓
Recommended Videos
"I don't want my players to get hurt in the second or third game, that's why I was so worried," he said.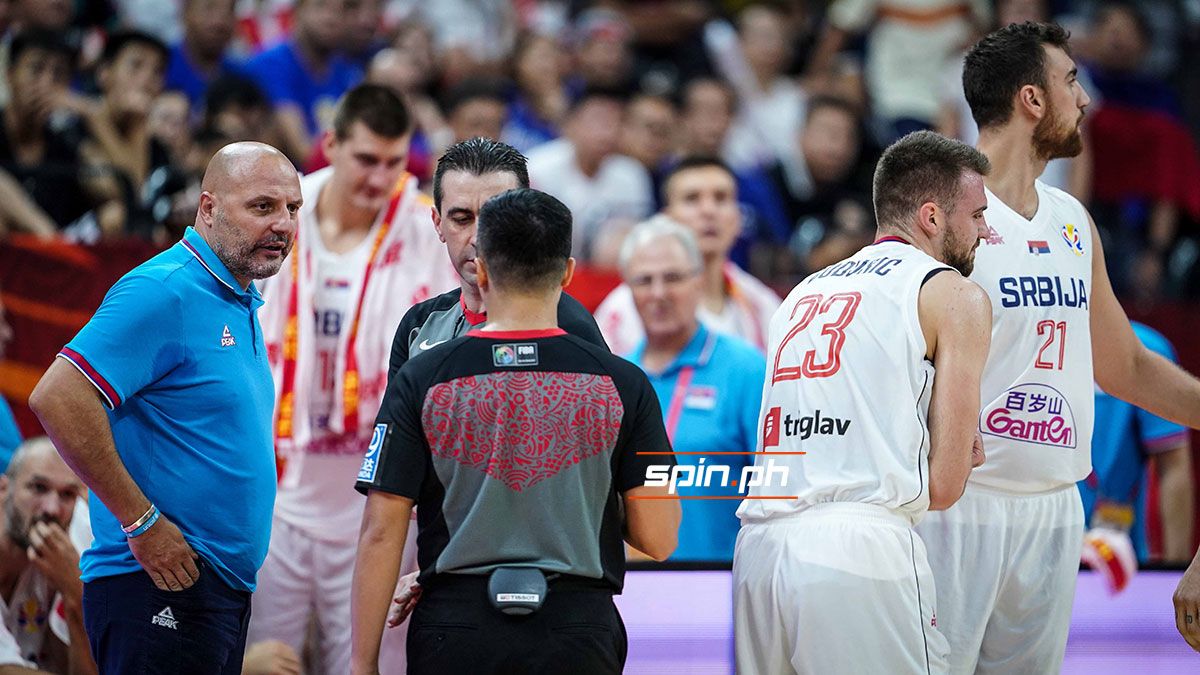 Referees slapped Lee with a technical for an unsportsmanlike foul after a television review, but Guiao was quick to laugh off both the referees' decision as well as the Serbian coach's allegation.
"It was a bump," he chuckled. "If he wanted to hurt somebody, that's not the only thing that he can do."
Guiao said it was the Filipinos who didn't get any breaks from the referees, saying his side got the raw end of the calls with the early fouls on Andray Blatche as well as 'touch fouls' that he felt made it harder for his side to defend.
"Actually, I felt a lot of the calls went for [Serbia]. We couldn't understand a lot of the calls. I felt they took away our momentum – the early fouls on (Andray) Blatche, then a lot of touch fouls," Guiao said.
"So there are referees worse than PBA refs," he added smiling.