RUI Hachimura has been taking not just US college basketball by storm but Asian basketball as well.
Playing for Gonzaga in the US NCAA, the 21-year-old Hachimura is now being considered as one of the top prospects in the NBA Draft following his performance with the Bulldogs this season.
His impact isn't just being felt in the United States.
During the NCAA offseason, the Beninese-Japanese cager played for the Japan national team in the 2019 Fiba World Cup Asian qualifiers. He played four games for Japan and averaged 21.5 points, 6.0 rebounds, 1.3 assists, and 1.8 steals, all resulting in wins. That string of wins continued on until Japan clinched a spot in the World Cup.
Incidentally, the 6-foot-8 Hachimura started playing for Japan a window after the team was swept by Team Pilipinas in the first round of the World Cup qualifiers, drawing Filipino fans to ask on what impact would Hachimura have had he played for Japan against the Philippines.
Former Gilas Pilipinas coach Chot Reyes said Hachimura has always been on the radar, having played in the Asian youth tournaments before playing for Gonzaga.
"Actually, nakalaban siya ni Josh (Reyes) sa Batang Gilas," said Reyes, referring to his son playing against Japan in his role as member of the coaching staff with Batang Gilas. "Alam na namin na talagang he was a serious player."
Continue reading below ↓
Recommended Videos
For his part, resident Team Pilipinas cager Gabe Norwood said he has seen Hachimura as early as the 2012 Jones Cup where the Philippines ruled the tournament.
"I think he is a great peg in terms of how guys can get to their dreams," Norwood said. "I remember him playing in the Jones Cup. He didn't play much but he was in the roster of the men's national team. That was back when we won the Jones Cup."
"Maybe he was 15, 16 years old. I think he is a great player, a great talent. We didn't have to play them and at the same time, he is really a great talent and a great ambassador for his country," Norwood said.
With Hachimura leading the Bulldogs, Gonzaga swept the eliminations of the 2018-2019 West Coast Conference season, but lost to St. Mary in the championship game. Despite the loss in the conference championship, the Bulldogs are seeded No. 1 in the West Regionals of the NCAA men's basketball tournament.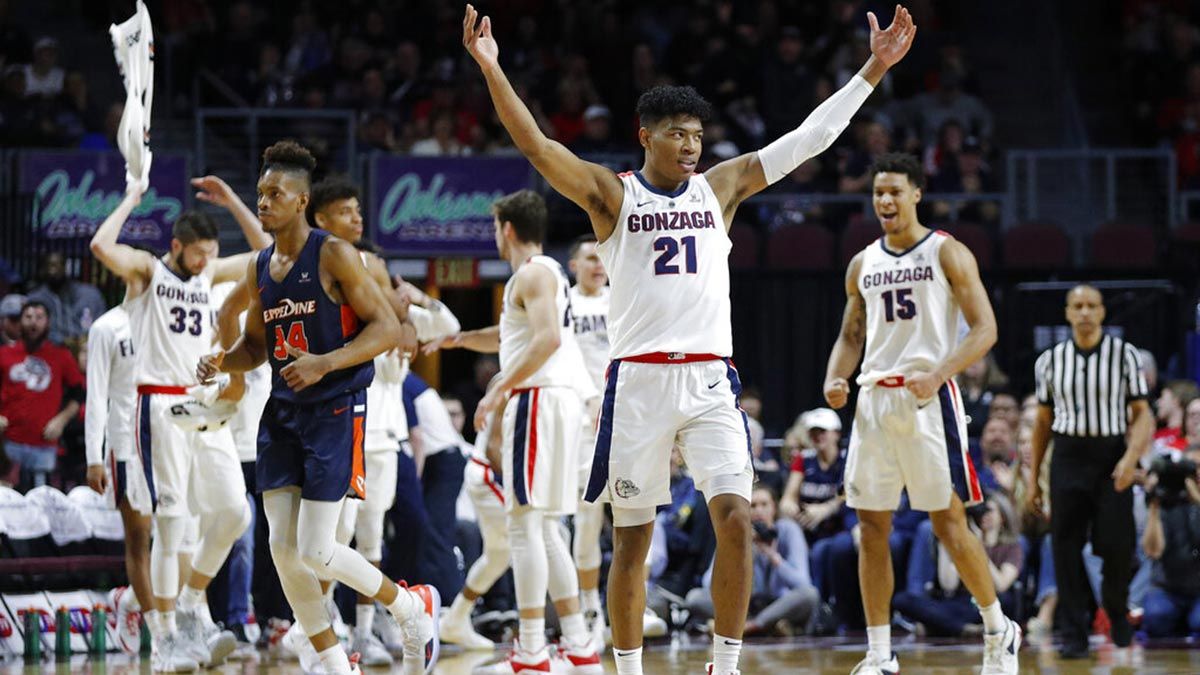 Norwood said he expects Hachimura to be an even better player, being in a top program in Gonzaga, which has transformed from a Cinderella story in the March Madness to a powerhouse basketball team.
"He is in a great program," said Norwood, who played for George Mason when the Patriots were the Cinderella team in the 2005-2006 NCAA men's basketball tournament. "They are a proven winner. My situation at George Mason with being a Cinderella story, nobody expected us to be better. That Gonzaga team stepped up to the pressure all season. Been number one for most of the season. Hopefully, they can contend even if they lost to the conference."
"They are a powerhouse now. They own their conference and it will be interesting how the brackets will play out," said Norwood.
With Hachimura unable to play for Japan when the Philippines played against them in the first round of the Asian qualifiers, the prevailing sentiment of Filipino fans is that Team Pilipinas was fortunate not to play against a Hachimura-led team especially with Team Pilipinas barely making it to the Fiba World Cup.
Current Team Pilipinas assistant coach Sandy Arespacochaga said Hachimura will definitely pose a problem for Asian teams if the star will continue to play for Japan in future international competitions.
"Will he pose a problem in the future? Definitely. I think he sets the bar high for us and it's a good bar to aspire for younger players na dapat may tumapat sa kanya. That's a good challenge for our younger players na maka-develop tayo ng up-and-coming na tatapat sa kanya," said Arespacochaga.
"But at the same time, if you talk about the veterans right now, hindi naman papatalo mga beterano natin. But definitely, if you ask me if he is going to play an impact if he plays, definitely," he said.
Reyes said he will also be interested in how Gilas will be able to play and respond against Japan had Hachimura been there.
"It will be interesting if we had a chance to play with him. A match-up between him and Gabe Norwood would be a great sight to see. Unfortunately or fortunately, hindi natin siya nakalaban," said Reyes.
Norwood said the absence of Hachimura is part of the intricacies of the new Fiba World Cup qualification format that each team had to face.
"The format kinda had its advantage and disadvantage for every country. You look at Australia, they didn't had NBA guys or in Europe, they are caught up in the Euroleague and things like that. The beast that he is, the new format, we got fortunate enough that we were able to get our best guys every game," said Norwood.