GILAS Pilipinas finally bared its fangs after a lethargic start, crushing Indonesia, 97-70, to barge into the gold-medal match of the 30th Southeast Asian Games men's basketball competitions on Monday at the Mall of Asia Arena.
Gun-shy all tournament long, Chris Ross buried three treys that opened the floodgates for the hosts' 39-point third-quarter tsunami that broke the game wide open after a close first half and booked for the hosts a return trip to the finals.
Now, the Filipinos turn their attention to Thailand for the championship game set on Tuesday, where they will be looking for an 18th championship in the regional conclave.
Facing a dangerous Indonesian team and a familiar coach in Rajko Toroman, the Filipinos got their first real challenge of the tournament as the hot-shooting visitors stayed within range in a competitive first half.
Coach Tim Cone, though, pulled out a choking press to begin the second half and the Philippines finally waxed hot to turn a six-point affair, 43-37, with 8:25 left in the third frame into a full-blown rout.
Ross has a big hand in that, scoring nine of his 11 points in the third period, to go with six assists and five rebounds as his partnered with Stanley Pringle, who had nine points, three boards, and two steals.
Christian Standhardinger topscored for the Philippines with his 14 points, four rebounds, two assists, as well as a steal and a block.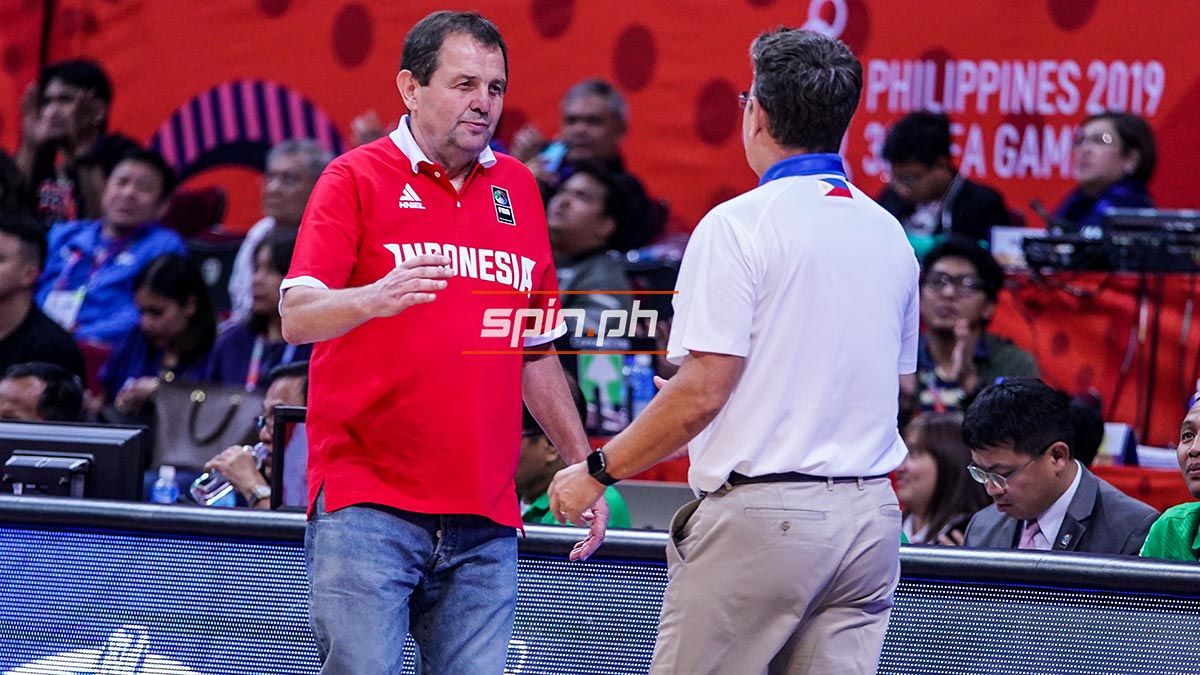 Matthew Wright also kept his hot shooting with his 3-of-7 shooting from beyond the arc to wound up with 13 points, eight assists, and four rebounds as the Filipinos went 16-of-40 clip from downtown, good for 40 percent from the field.
Vic Manuel bullied his way in the paint to finish with 12 points off the bench, most of which came with the game already decided as he gave an emphatic exclamation point in the Philippines' semifinal victory.
Juan Laurent Kokodiputra waxed hot from deep for Indonesia with his 20 points on a 6-of-13 shooting from downtown.
The scores:
PHILIPPINES 97 -- Standhardinger 14, Wright 13, Manuel 12, Ross 11, Pringle 9, Fajardo 9, Lassiter 7, Rosario 7, Aguilar 6, Slaughter 6, Ravena 2, Tenorio 1.
INDONESIA 70 -- Kokodiputra 20, Grahita 14, Dhyaksa 11, Joni 11, Gemilang 6, Sitorus 4, Oei 2, Kokasih 2, Lakudu 0, Wicaksono 0.
Quarters: 24-20, 39-28, 78-45, 97-70.
Recommended Videos